Probiotics are live microorganisms that restores the gut flora. Make friends with probiotics for a healthy gut. These friendly bacteria are also helpful for a good immune system.
What are the two diseases in kids that worries a mom? High fever and diarrhoea. Not to mention, sometimes I worry about the pro-longed running noses and coughs too. If you are someone who likes to keep babies away from anti-biotics then you must be the one who looks for natural alternatives to strong medicines. While we shun all the bacteria and germs from our lives, little do we realize some bacteria are actually good for our immune system.  Did you know some of the medicines that paediatricians recommend for diarrhoea contain probiotics, or the good bacteria? Make friends with probiotics for a healthy gut life and a good immune system.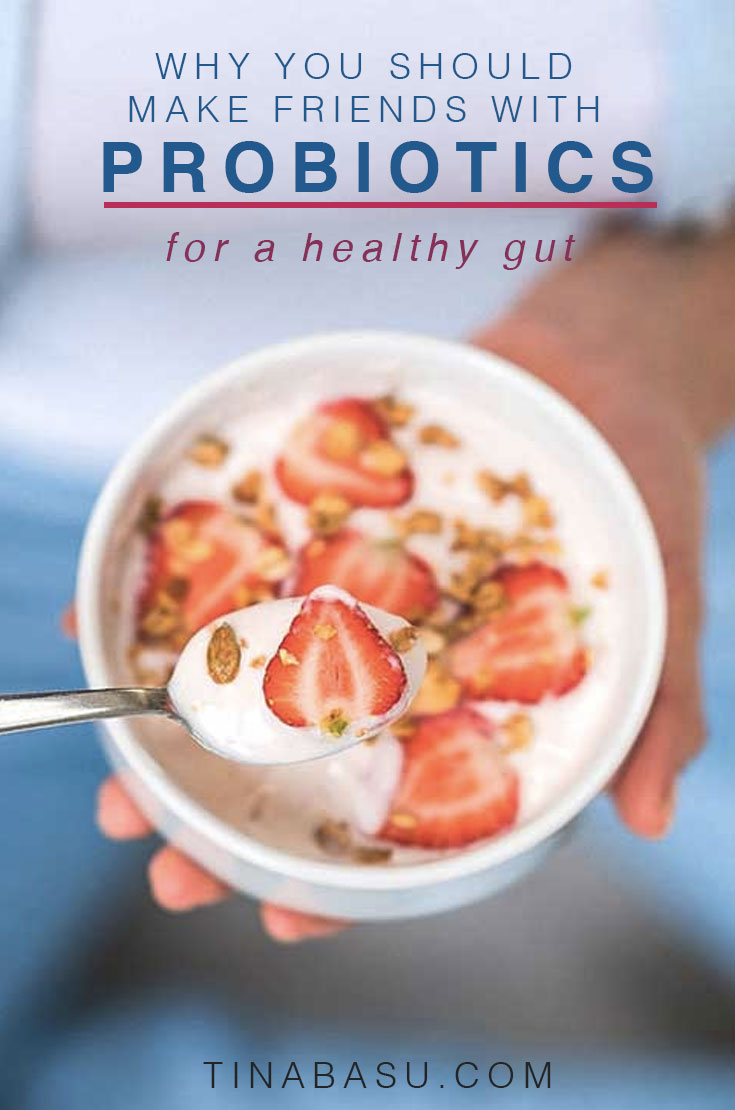 But first, what are probiotics?
Probiotics are living microorganisms, or the good bacteria, that helps to restore the natural balance of gut bacteria. Illness like diarrhoea, digestive issues, allergies, depression and even obesity can lead to an imbalance in the gut bacteria with a rise of the bad bacteria. Probiotics when taken in adequate quantity helps in restoring this imbalance by introducing good bacteria.
Which are the probiotics for a healthy gut?
There are many variants of bacteria that are classified as probiotics and you should read the labels while buying products that contain probiotics.
Lactobacillus – Found in yogurt and fermented foods this probiotic strain helps in controlling diarrhea.
Bifidobacterium – Found in dairy products, it helps if you are suffering from Irritable Bowel Syndrome and improving the intestinal micro flora.
How to consume probiotics for a heathy gut and good immune system?
There are several food products available in the market that comes with probiotics. You can directly consume them.
Yogurt
Buttermilk
Fermented Cheese like Gouda, Cheddar, Swiss, Parmesan
Fermented vegetable products like – miso, sauerkraut, pickles
Infant formula with probiotics
Health drinks and juices fortified with probiotics
Chocolate and ice creams
Nutrition bars
Dietary Supplements
Idly and dosa (the fermented batter contains traces of probiotics)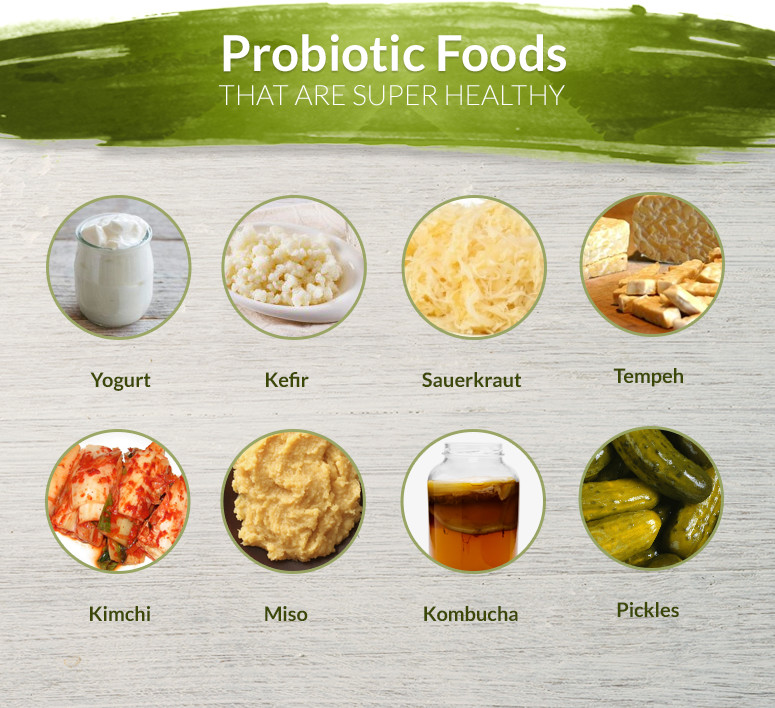 How much of this "good bacteria" is good for you?
A probiotic must contribute at least 1 billion colony forming units (CFU), and a typical dosage is between 1 and 10 billion CFU daily for adults and 6 Billion CFU for kids aged above two.
DuPont Bloggers Meet
DuPont™ Danisco® are pioneers in in-depth knowledge of food and nutrition with years of research and expertise in pharmaceutical, food and beverage and dietary supplement industries. At a recent bloggers meet, I caught some insightful sessions on probiotics by leading experts. Let me share some key takeaways on how to make probiotics a daily routine in your life, from the experts.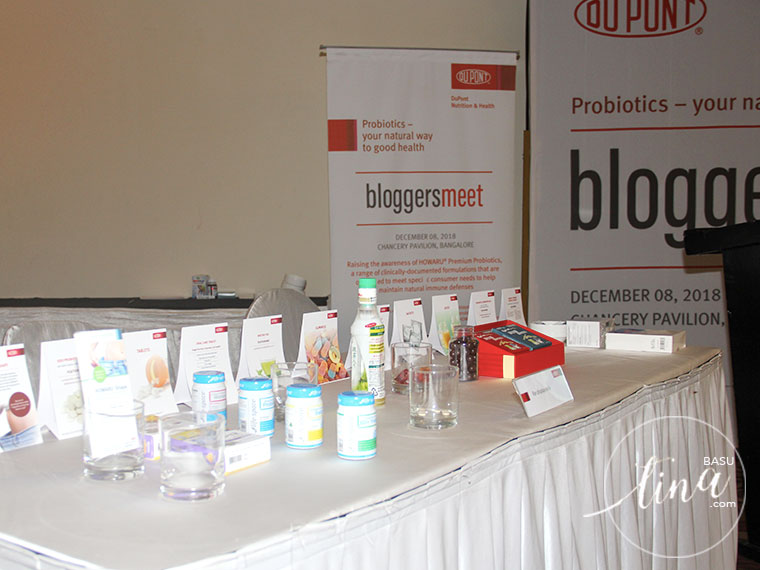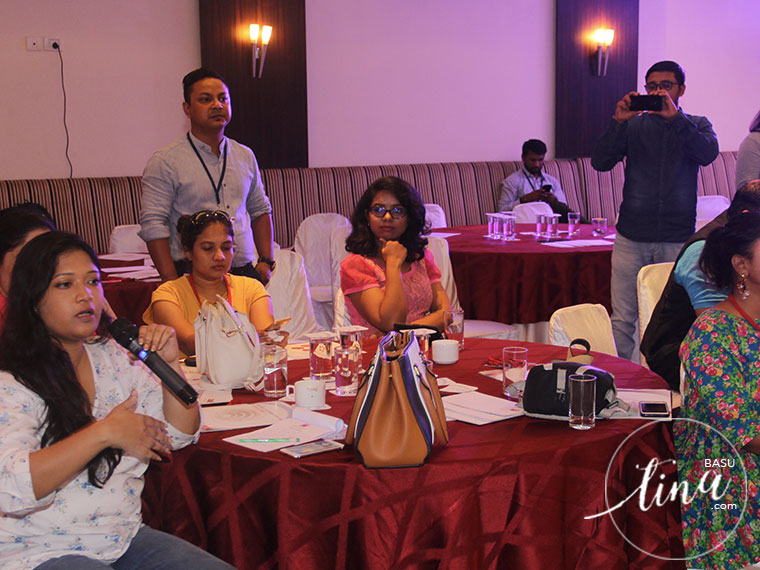 Is it safe to give probiotics to new born babies?
Many infant formulae are fortified with probiotics to help in lining of the gut with good bacteria. It is absolutely safe to give probiotics to new born babies.
Is probiotics good only for gut health?
"Gut bacteria microbes is a complex part of gastrointestinal system. It is not the digestive health that reaps benefit from probiotics, they are beneficial for good liver and kidney health", Dr. Anders Henriksson, Principal Application Specialist, DuPont Nutrition and Health.
He shared a few studies where to was found regular consumption of probiotics in babies also helped in skin allergies like eczema.
Probiotics contribute to healthy digestive system in turn boosting the immune system.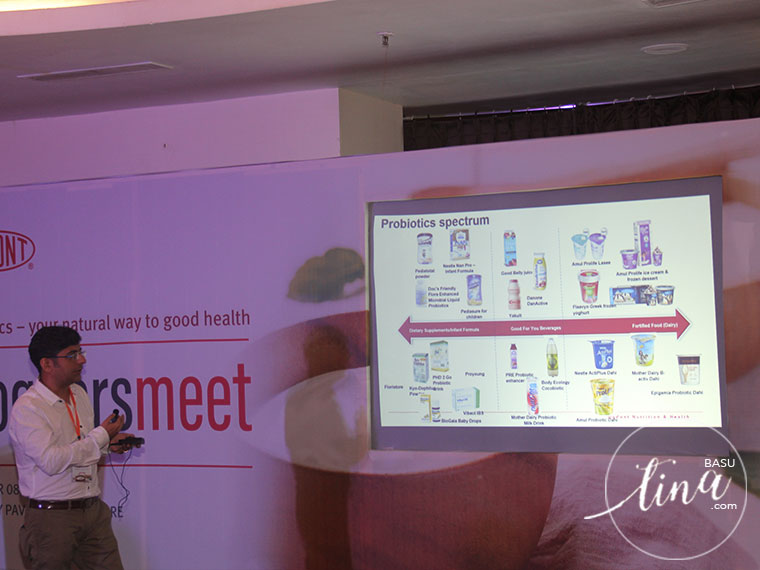 How to choose a probiotic product?
Read the labels of products to check
Strains listed in ingredients
Listing of health benefits
Claims backed by research
Guarantee of dose at time of consumption
"It is important to check the dates on packages. To be effective, the probiotic should be live when you take it", said Dr. Priyanka Rohatgi, Chief Clinical Nutritionist and HOD Dept. of Nutrition and Dietetics.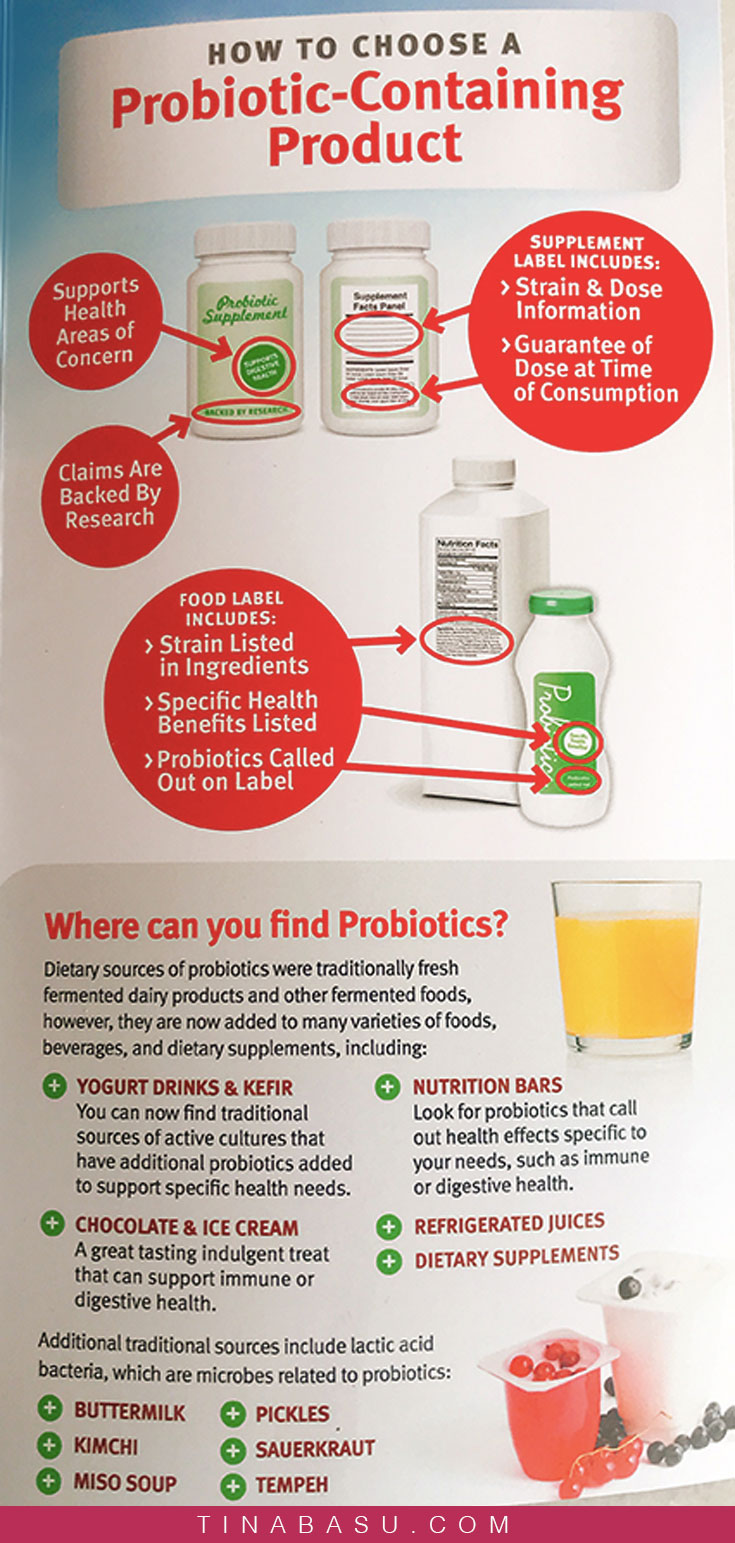 Eating fermented food like idly daily, do you still need probiotics?
Fermented food like idly and dosa contains probiotics and it's a good practise. But the amount of probiotics is not enough for daily dosage. It's better you are aware of the dose of probiotics you are adding in your daily routine from different sources.
Any side effects of probiotics?
Probiotics are safe and there's no such thing called over dosage of probiotics that will lead to health complications. The amount that is required is used up by the body and the excess is flushed out.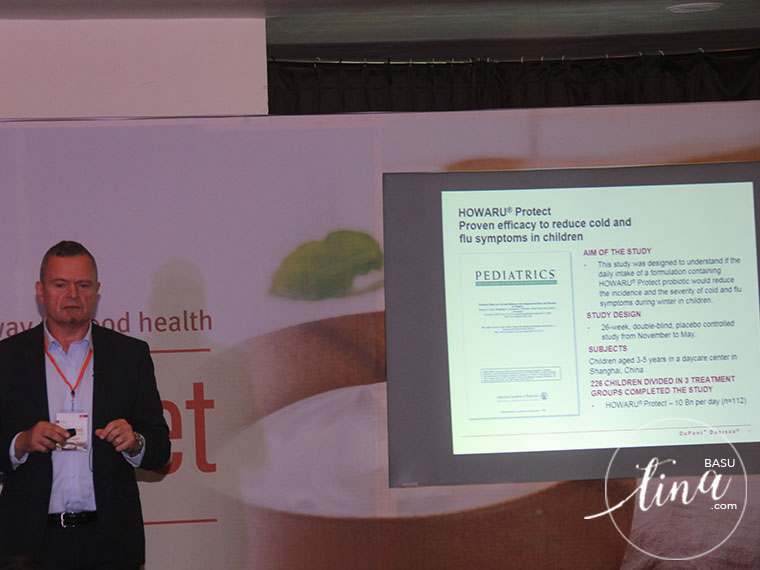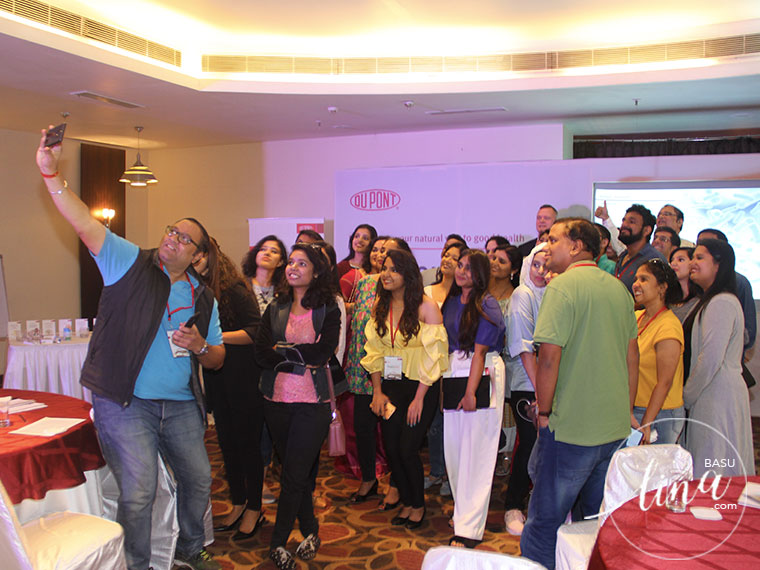 DuPont HOWARU Advantage
Efficacious strains of probiotics are not always present in all commercial yogurt of or fermented milk. Probiotics can be taken in the form of health supplements to ensure you are getting the correct dosage. DuPont HOWARU range of premium probiotics are scientifically proven to help keep the digestive system running smoothly and to support the body's immune system.
Their strains are added in many products worldwide. The series of products consists of
HOWARU Protect Earlylife,
HOWARU Protect Kids,
HOWARU Protect  Adult,
HOWARU Protect  Senior and HOWARU Protect  Sport,
HOWARU Shape,
HOWARU Balance,
HOWARU Restore, HOWARU Transit or HOWARU Dophilus
 – all available as ready-to-market products or in concentrate form.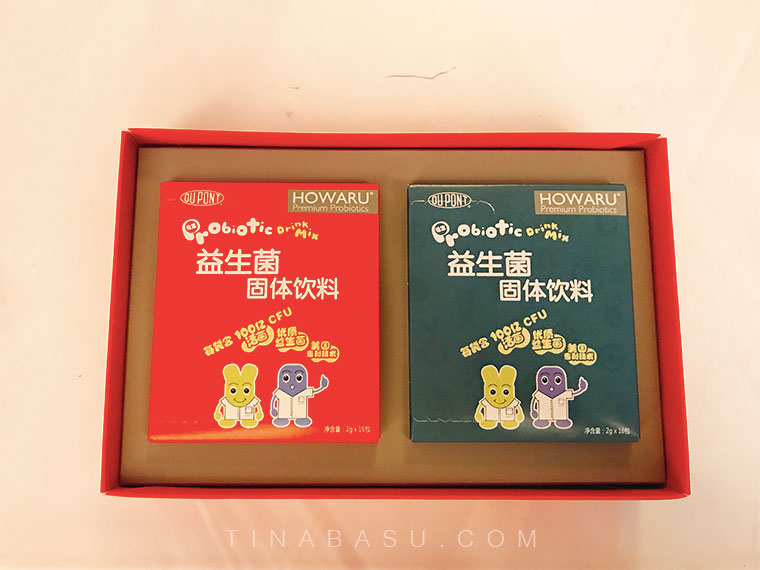 This was a very insightful session I visited on probiotics. The probiotics scenario in India is pretty new whereas worldwide it is very popular. I happen to give probiotics to my son daily as a routine for a stronger immune system. And now you know too why you should make friends with probiotics for a healthy gut and stronger immune system in your kids and your family.