Sunday nights are always sad, specially after a long weekend. And more so for me because I have a terrible headache now.
Anyways I did laze around and caught up with lot of reading. I ended up finishing two books and am on the third one now.
We had a great weekend with loads of good food, (am I bragging about my own cooking???) hell yeah I am coz hubby told they were all great!!!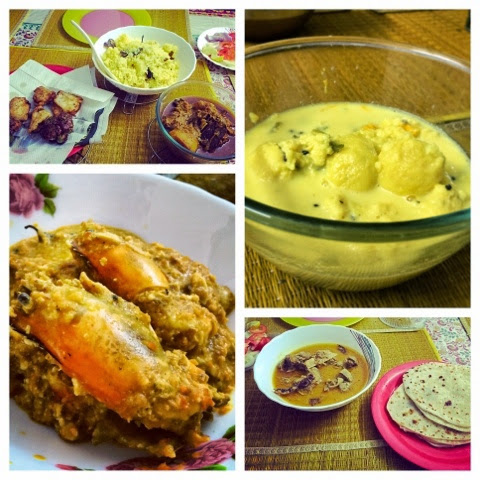 So here's how I spent my long weekend in the company of books and food. What did you guys do???