Its time for change everywhere this new year. My Linked In profile is prompting me that 12 of my connections have changed their jobs in the last 2 months!! (I am not thinking on that line though, I'll again have to search for a house!
J
). A simple change which I am thinking right now is a better name for my blog. I am quite bored with the earlier name. How about
The Sunny Side of Life
… it sounds better to me.
J
Thus a new template for the blog, I loved the color – a facelift for my digital scribbling pad!
We have become so mechanized these days – guess our parent's era had a lot of free time which they enjoyed in leisure. I somehow can't switch off myself completely and rest. My mind is always busy with a hundred things even when I am not working. I am planning so many things now that I wish to do in the near future.
I started brushing up my culinary skills in Bangalore (what else can you do when you are miles away from good home cooked food!). And to everyone's surprise I managed to whip up many tasty spreads with absolutely no previous experience in cooking. Thanks to all the beautiful compliments from my friends and colleagues which encouraged me to try out different recipes. Now that I try to keep my hubby (who loves continental food as much as I do), happy I try out recipes from all the corners of the globe and have mastered on many. All thanks to the beautiful programs on TLC & BBC Entertainment and my love for travelling. Thus my plan is to share the recipes which are my renditions of the popular ones as well as of some authentic bong food (Bong food is quite popular down south). But the bong recipe's credit should go to my mom because she is an absolute gem when it comes to cooking. I have a nice name in mind also for this blog.
The new house I moved into looks very nice and neat to the guests whom we have hosted so far. I'll reveal the secret – its minimalism. I have tried to use as less of items as possible so that it looks more spacious. But now I am in mood for some experiments. Since this is a rented apartment I can't get a wall splashed with colors and textures (I'd love to do it when I have my own house). I can't hang my paintings also as most of my oil paintings (the good ones) are adorning the walls of my house in Kolkata. Let's see what I can get to make my house look more vibrant and cheerful. That calls for an artistic shopping trip to some lifestyle store! That would be interesting.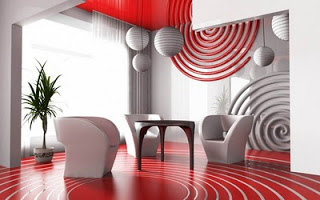 I am awestruck with the wall! Image: Google Images
3.
Knowing my city better
–
I have been staying in this city for 3 years now, but I am so hopeless that I haven't been to most of the popular places in Bangalore city. The excuse of being busy with work doesn't sound nice anymore. My parents finished visiting almost every famous spots in the city within 1 week, and I couldn't do half of it in three years! It sounds terrible. What have I been doing??? So I'll have to visit Bannerghatta National Park, Bangalore Palace, Tipu Sultan's Palace, Cubbon Park, Bangalore Museum, Nandi Hills, Innovative City, Lumbini Gardens… I think it's a long list. Please suggest me if there are anymore. So far I have seen only ISKCON, Wonderla and almost all shopping areas! However, this 26th Jan I finally visited the famous flower show in Lalbagh.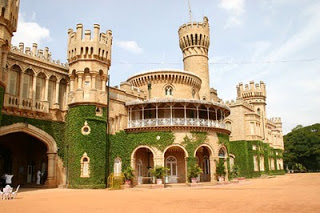 I'll have to visit the palace Image: Google Images
This list is similar to the earlier one. I have always loved travelling. Though my dad keeps a very busy schedule, he always made sure that every year we took at least two breaks for a relaxed holiday. It sounds very funny that my passport is full with visas from more than 15 nations but I never took out time to explore what my current state has to offer. The only places in Karnataka that I have visited are Hampi & Mangalore. As I am writing this I am feeling so disgusting about myself. Within this year or the next I'll try to visit all the attractions that the state as to offer.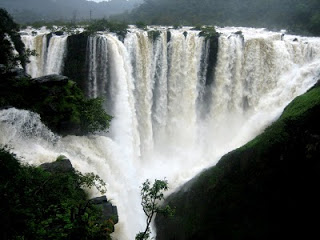 I haven't even seen the Jog Falls! Image: Google Images
I have been reading a lot on how our Railways got a facelift under the various Rail ministers. This is a longtime wish now, I have not travelled in train in the last 12 years (apart from some local trains from Kolkata to Chinsura where my Aunt stays, and all posh trains across Europe & Egypt). I loved travelling in trains when I was a kid when we used to go for vacations. It was a different fun altogether to laze around in the comfortable coupe and stare at the racing fields outside. The need for saving time and convenience killed the whole fun of a leisure travel. Though everyone enjoys upgrading to a flight and fly to the destination in hour's time, I feel restless being confined to a single seat and wait till you are free outside. It is even boring when you are travelling alone for a long distance and have a stopover in between. But I am always forced to take the flight because the company approves leaves like a miser and I am not left with an option of wasting 36 hours for one way to Kolkata. But next time when I am visiting home, I'll try and come back by train. [I can bring more stuffs from home and as much of
Rosogolla
and
Mishti Doi
as I want, and no one can take that away!]
J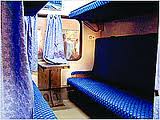 6.
Get back into the dancing
shoes
–
Dance is the first love of my life. It was a hobby which turned into passion with time and it is dance which had given me recognition when I was a professional dancer in a very famous troupe in the city. Graduation, Post Graduation and now work has taken away the life of a dancer from me. My mom hates me for that. I know she will be the happiest if I start dancing again. It was my sweet mother who had introduced me to the beautiful world of dance. I remember she used to take me to dance classes every Saturday. I started dancing from the age of three! And got introduced to kathak when I was in my first standard. But truly I started loving dance the day I won my first competition at the age of 6 (it was on the famous Rabindra Sangeet "Ama Shobai Raja"- a favorite with all young dancers). I still remember how amused I was to see the audience in Kalamandir, (a famous cultural auditorium in Kolkata) after my name was announced and how I got a cold feet in collecting my prize in front of so many people. Thankfully didn't recognize the number of people while I was performing as it was all dark on the other side, otherwise I don't know if I could have danced at all that day! All along my school life days started quite early with dance practice and swimming then school and then back to dance school for n number of rehearsals before shows and dance tours. So my plan is to start dancing once again taking time out from my current busy schedule – not for anyone else but for myself, to make myself happy.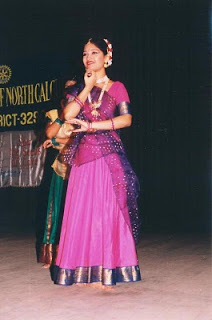 In one performance
There are in fact many more plans which keeps on appearing in mind like taking up a foreign language, brushing up on my driving skills (I think I have forgotten after three years), even learning how to ride a scooty but for now I just hope I can do the above six successfully.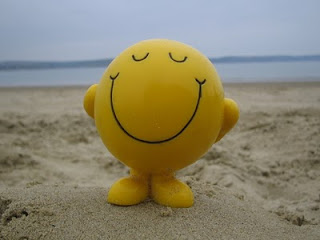 Image: Google Images