A meaningful life is always guided by principles. No one can undermine the importance of principles in life.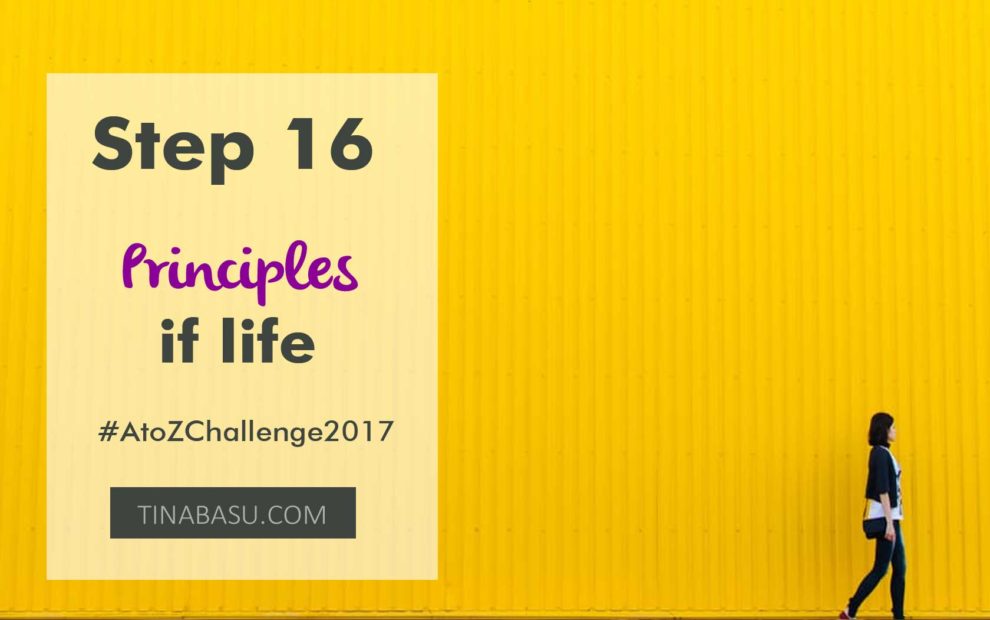 Principles are like your guidelines for life. They are your internal compass that shows you the path.  It is the principles that will help and guide you when you tend to feel lost and go astray. Principles – which are a combination of honesty, integrity, and proactivity – stand the test of time. They have always worked from time immemorial.
What is the Importance of Principles in Life?
Principles are internal mechanisms which help to commit to long-run beneficial behavior in the face of short-run temptation.
They are well thought out, justified and trained thoughts – they always help in the long run
They make you a better responsible person
Principles help you in decision making
Basic Principles to live by Everyday
Say no to Anger – It is the most volatile emotion which ends up hurting you. Whenever you are angry, remember you are hurting yourself the most. Learn to manage anger.
Being Yourself – You are unique and an individual. Be the best version of yourself than trying to become something like someone else
You are Beautiful Within – Physical beauty is beautiful, but doesn't last a lifetime – it comes with a timeframe. But your inner beauty is the true reflection of you.
Accept and Learn from Faliure – Just like without making mistakes you won't learn something new, failure is very important for every success story. Every success is preceded by a great failure. Allow it to teach you a lesson
Discard Fear – Don't let fear bow you down. Rise up and face it, when you discard your fears it sets you free
Value Real Friendships – Friendships are bonds which you should value. Work towards keeping the long friendship alive in life and not just on social media.
Giving & Receiving – Live in gratitude, give love to people, give respect to people when you give more you get back love and respect
Say no to Judgement – Seriously if you are not in the judiciary don't indulge in judging people.
Let Go– There are times when you have to let go things or people from life to move forward, don't try to cling to it even when you have realized it's time to say bye
Meaning of Life – Create meaning in your life. You can either treat life like it has no meaning or see it as this amazing opportunity to do something good.