You can now post photos on Instagram from PC – here's how. Instagram's new mobile web app also works on a desktop computer with this trick.
Instagram has taken the internet by storm ever since it saw the light of the day. Over the years they have bettered the app and there have been umpteen algorithm changes. However, folks at Instagram perhaps don't like the PC as much as they like their devices. They had made posting photos from your PC extremely difficult But not anymore. The recent algorithm change in Instagram has opened up an easier way to post photos from the PC through their website. In this #SaturdayTutorial let's take a look how to post photos on Instagram from PC.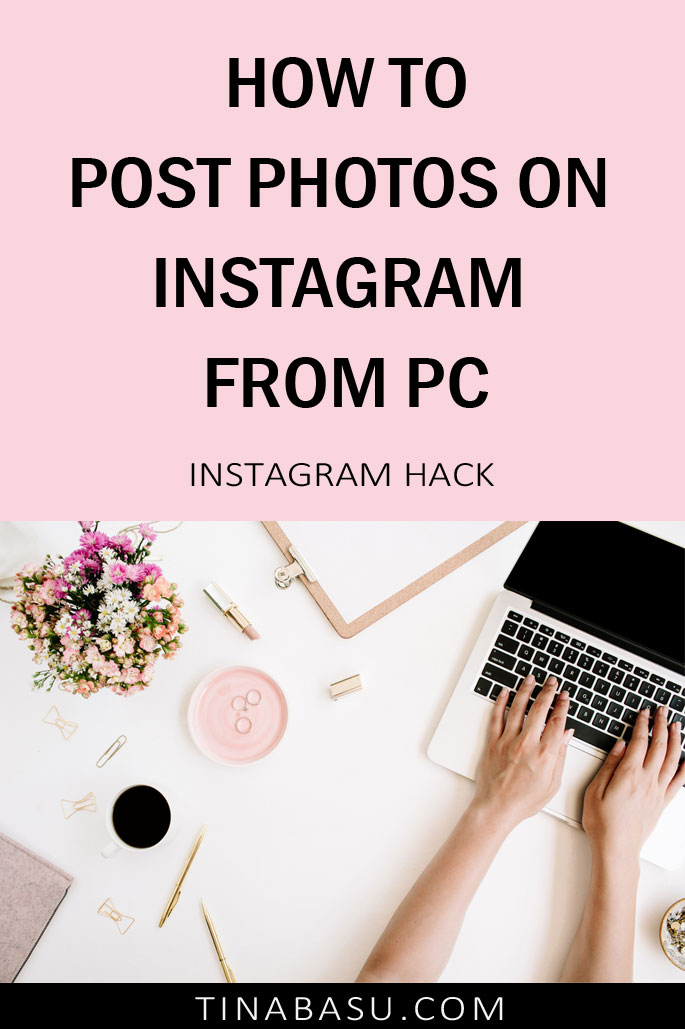 Why do you need to post photos on Instagram from PC?
Instagram is a photo only app where the photos speak louder than your words. As much as it is famous amongst people who are food, travel, fashion and beauty enthusiasts, it is a great tool for the bloggers. You can post your images from your blog and add the link in your bio and use Instagram to drive traffic to your blog/ site. If you click photos on DSLR and edit on your PC then you need to Airdrop/mail / transfer the image on your device and post on Instagram.
I hate doing that much of work. There should be an easier way out isn't it?
Want to schedule posts on Instagram? Check my expert post on How to use Instagram to drive better results for your blog.
How to Post Photos on Instagram from PC?
While you can use third party apps and softwares to post photos on Instagram from PC, but we'll take the easiest route and post it from the Instagram Website.
Follow this step-by-step tutorial and I can assure you it will make you Insta life easier. And you can thank me later!
1. Open the Instagram website on your browser and sign in
2. Get into the developer mode
Safari Users – Preferences > Advanced. Check the box at bottom 'Show Develop menu in menu bar'
Open a private browsing window. Click Develop > User Agent > Safari — iOS 10 — iPhone. Go to Instagram.com, sign in. Rest of it similar to the following steps. Follow that.
Chrome Users – Customize>More Tools>Developer Tools OR hit (Ctril+Shift+I)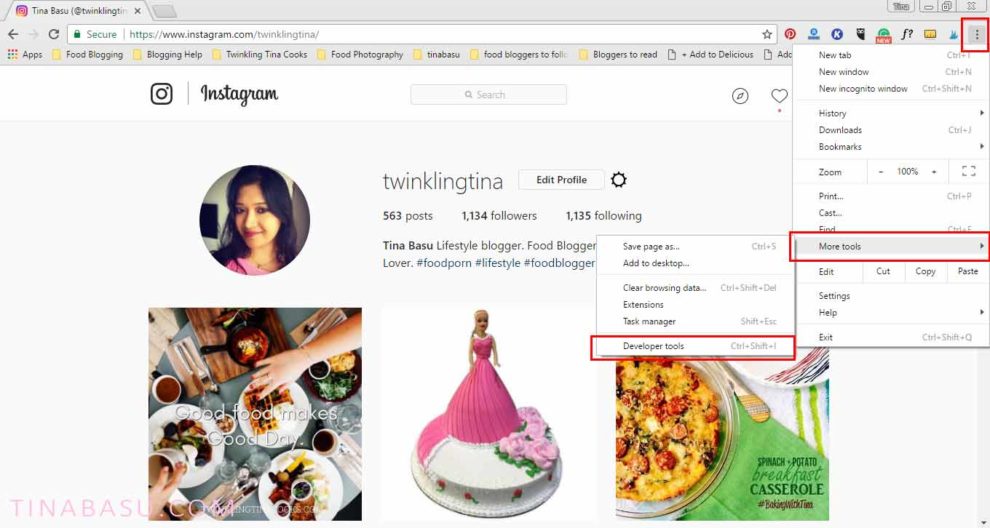 The screen will split into a script window on the right. Don't get scared we are not going to do any coding, not even a single word!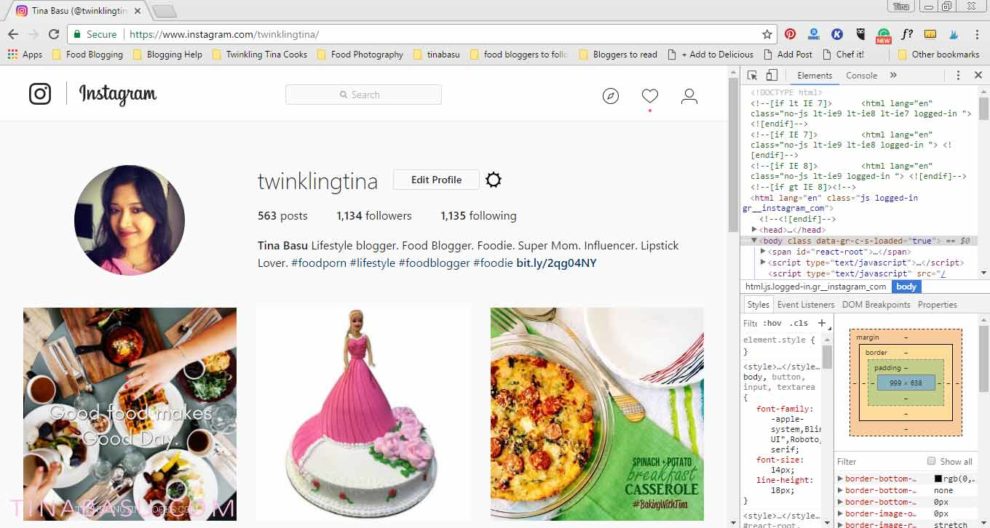 3. Click on the icon that looks like a tablet. This will open the device mode and the website will start behaving like your device.
4. Click on the Camera icon in the center.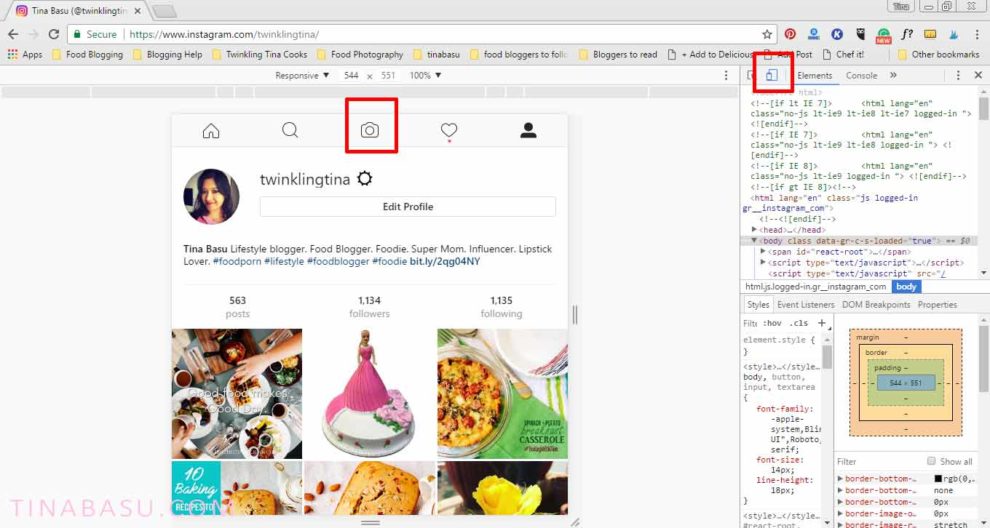 5. Select the photo you want to post from your computer and click on open.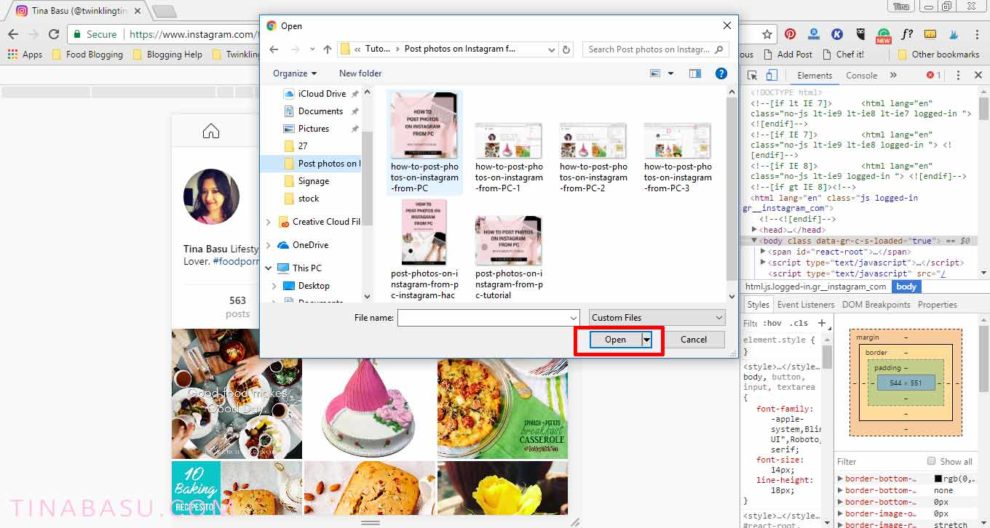 6. Now you can crop, adjust size. Hit NEXT.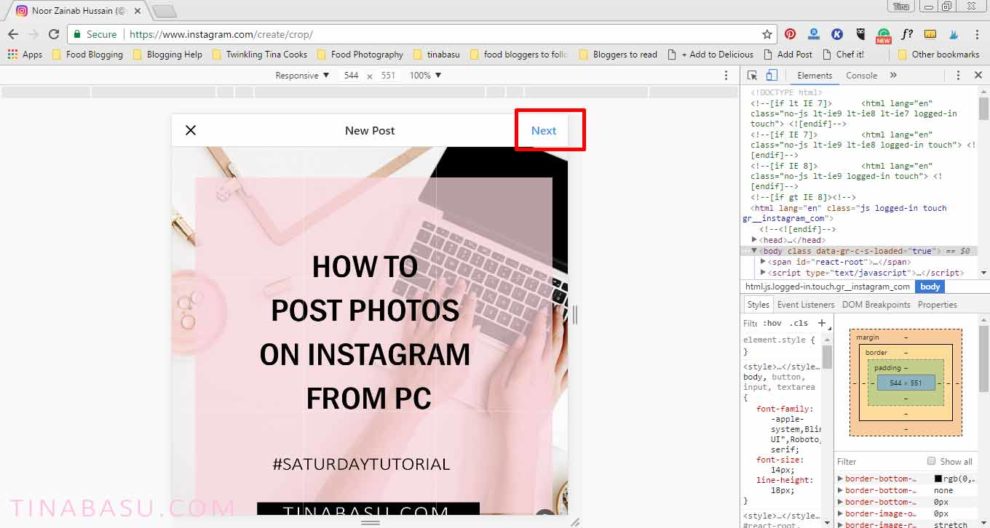 7. Add your caption and hashtags. Hit Share and your post is up!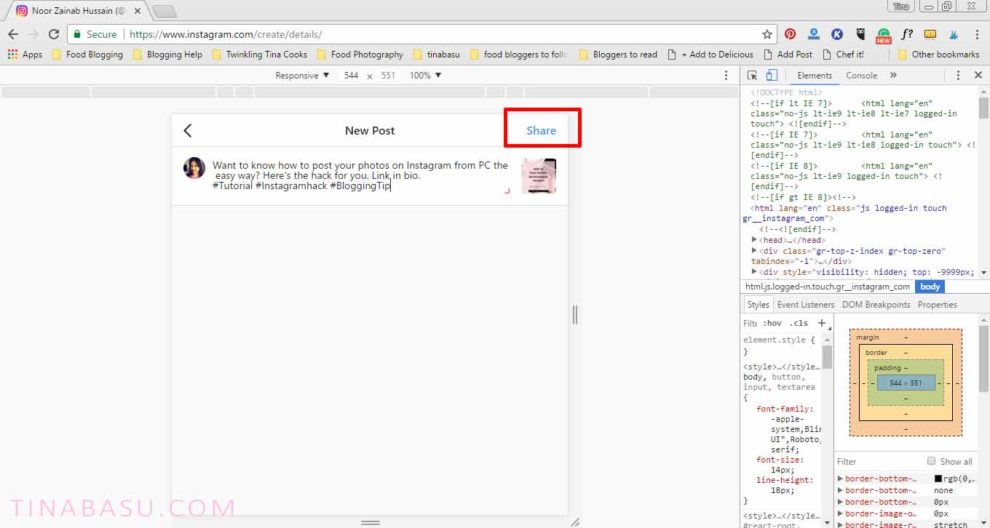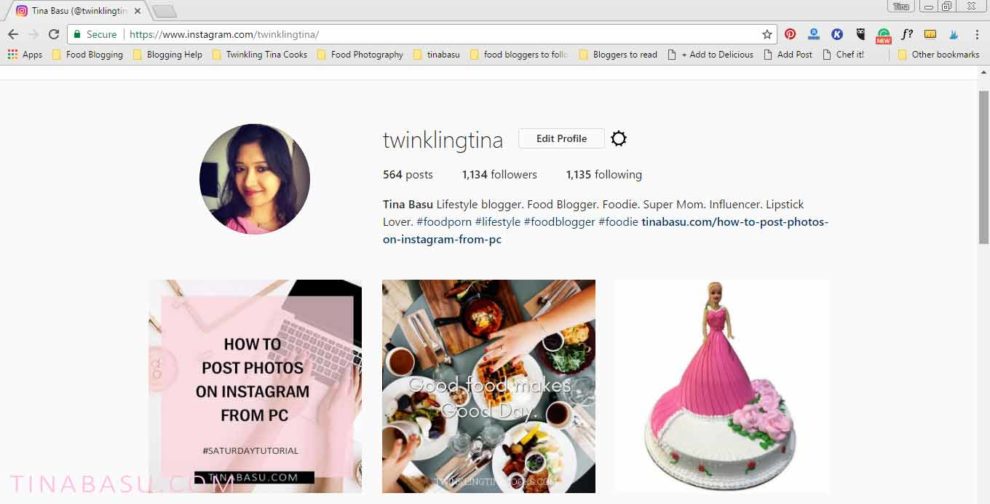 Now wasn't that cool? This is the easiest way you can do an instant post on Instagram. This new change in the Instagram algorithm has made and I am sure many other bloggers who put a lot of effort behind their photos and images. No more taking the image to phone before posting! This is especially helpful for the DSLR and Photoshop and Lightroom savvy people.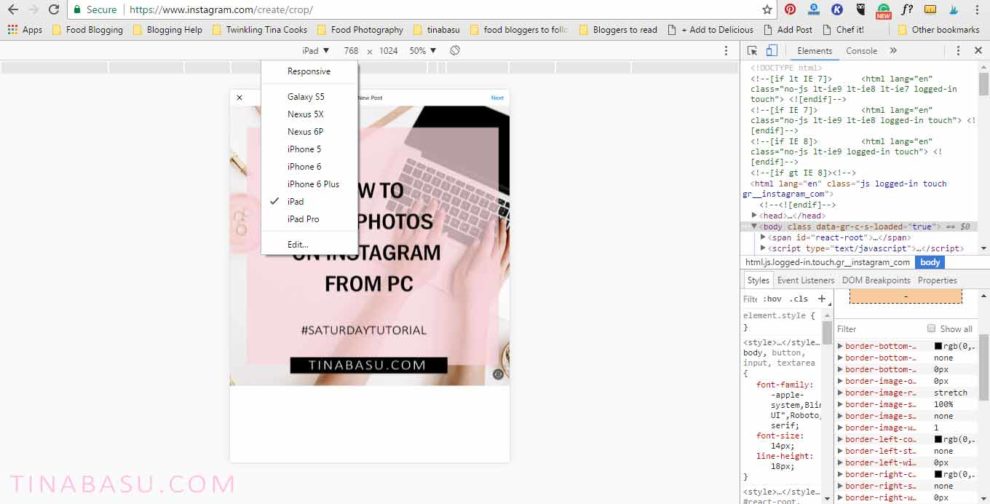 This feature is also responsive, you can select the size of screen you are used to, choose between an iPhone or iPad screen resolution.
Did you like this #SaturdayTutorial on How to Post Photos on Instagram from PC? Do you want me to do more such tutorials to make your blog look beautiful and easy hacks on blogging and social media? Let me know in comments below.
Now, if you liked my Instagram Hack, Follow me on Instagram for a feed on Lifestyle Pep Talk and food of,course.
Happy Weekend people.