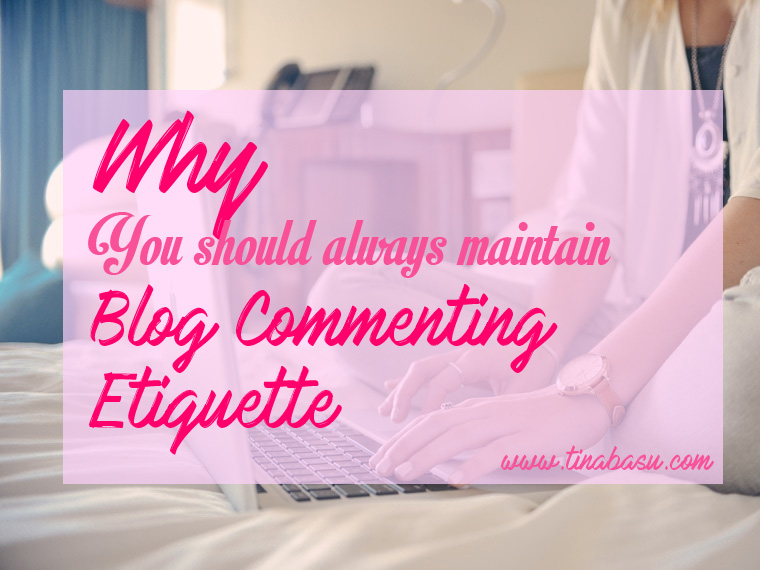 Comments on blog posts are not merely your views about a post. Comments are way more powerful for your blog's health than you think. When I started blogging way back in 2011 (in an earlier Blogger blog) I wasn't very serious about reading or commenting. But over the years I have learnt the powers of reading and commenting on other blogs.
How Comments Help your Blog?
Backlinks – When you are commenting on some other blog it create backlinks to your blog which is good for your blog authority. The WordPress Comment form by default has a section for adding your website URL. But note, most of these are no follow links so you can't expect a drastic change in traffic. But if you are a newbie blogger or your site is new this helps in indexing your page.
SEO – When you comment on blogs that follow do-follow comment policy or uses widgets like Top Commentators – you can drive traffic to your site.
Build Relationship with bloggers – Blogging is much about the community than just you writing on your blog. A blogger must step out of their silos and start build relationships and network with other bloggers. This ensures you have readers, followers, good discussion.
Now with all that said let's come to the kind of comments you often see on your blog.
"Nice post!" "Nice one!" "Good one" "That's nice" "Happy to connect" and tons of other one liners,  or should I say, mono syllable comments are often found waiting at the moderation list. Personally speaking – these turn me off completely.
Like how we maintain certain decorum at a work gathering or at a social do, a blogger expects to maintain decorum in his/ her blog. Thus it is also the duty of others to maintain certain etiquette while commenting on other's blogs /sites.
DO NOT Post one or two word Comments – It's a Sin
Let's admit it, a blogger spends enough time and effort to write a post, make graphics, do SEO tweaks and when they find a comment like 'Happy to Connect' or 'Nice One' it's depressing and sometimes offensive. It gives an impression that the reader is commenting only because he /she wants to create a backlink or just for the heck of commenting. Do not do this on all blogs, you will earn a bad name in the blogging community.
In my case, when I get a comment like that, I don't approve it and I never visit back that blog.
It is important that you read the post for the same reason I mentioned above. Make your comment relevant to the post. Your comment should have a few lines about the post and then may be some point to add value to it, or your experience.
The much acclaimed blogger Jaibala from My School of Thoughts says
 "I have a rule to say 3 lines about the post, or a minimum of 2. If I can't say two lines I go back and re-read, because there cannot be nothing in the post"
Do Comment on the Post if you are joining a Link Party
Many bloggers join link parties where you link up your post – in return you get visitors, traffics, comments from our bloggers joining the link party. But do you take time to read on the post by the host of the link party? If you are not reading and commenting on that very post – you are in return upsetting a host.
Do read and comment on the very post that contains the link up. It is understood if you can't read and comment on all the posts in the Link up, since some of them can have more than 100 link ups, but make sure you are commenting on the posts by the host and co-host (if any).
DO NOT Drop your Post Links
While commenting on a post DO NOT drop the link to your blog post. This gives an impression you are hungry for attention (read Traffic). When you drop a link of your post it is considered inorganic traffic by the bots of search engines. Too much of inorganic traffic is not good for your blog's health. Instead, drop the URL of your site. In that way you are creating backlink yet not alerting the search bots that you are dropping a link.
Most bloggers have plugins for filtering spam comments which send all comments with huge links to the spam folder. And one might not check the spam folder at all – we all get tons of spam comments anyway. Here's what 's sitting in my spam folder currently.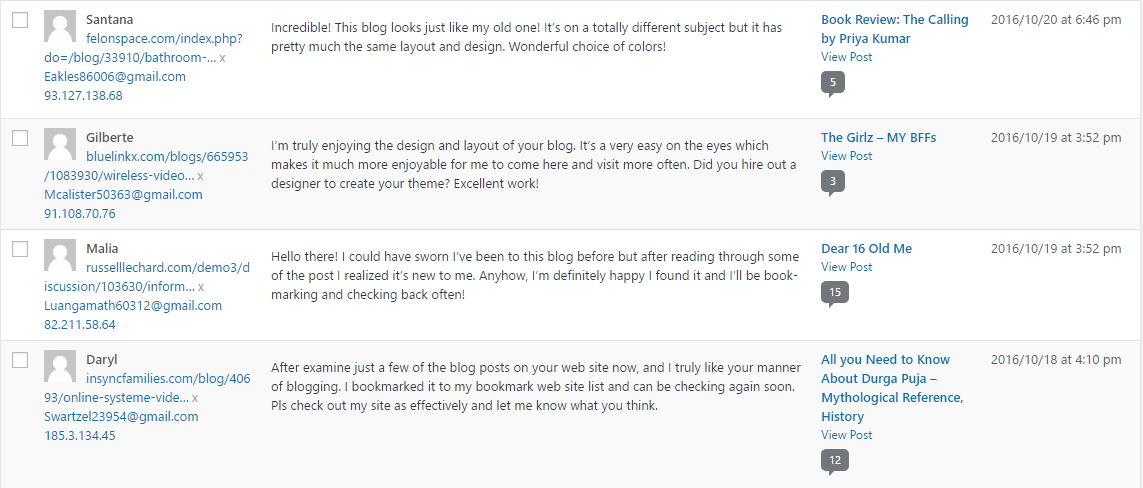 Note – Install CommentLuv in your site so that it can fetch the link for the latest post of the commentator. This way no one has to drop a link!
If you are commenting on a Blogger blog you can use Name a URL option and use your blog's URL there.
Famous Blogger Corinne from Everyday Gyan says
Blog commenting is simply a matter of good manners. Don't do what you wouldn't do when you meet someone face to face:
1. Not listen to them – in blogging terms, not read their post.
2. Be eager to press on them your visiting card or opinion, without acknowledging theirs – in blogging, terms commenting only to link drop.
3. Make a meaningless responses to their conversation – in blogging terms, make a meaningless response like 'Good post' as if you're grading an exam paper!
Be attentive, be polite and be meaningful.
Don't Use Anchor Texts in Comments
Some people use anchor texts with HTML codes while commenting. That is in a way dropping a link. As long as you are using your name or at max your blog's name as the anchor text it's okay but the moment you start writing a 5 word Anchor Text it's considered rude. It's like you are begging for a link.
Eg. Tina Basu or Tinkling Tina Cooks as an Anchor text is okay. But writing Twinkling Tina Cooks – The Best Food Blog from India is likely to send this comment to the spam folder.
Be Compassionate
Blogging is not war and thus no one should be offensive while commenting. Do not use foul language even if you don't like something written. Just think – would you like to get such a comment in your blog?
Constructive criticism is always better than insulting someone. So be polite in your criticism.
Read. Comment. Share
When you read a post it is expected you will comment on it – whatever you felt about it. Don't simply read and leave a post. Let the author know if you liked it or even if you thought otherwise. Every blogger likes feedback – no question on it.
If you liked the post or you think it is relevant to your readers – share it on your social media.
Note – To ease this sharing on your blog you can install social media sharing buttons there are plenty available on the net.
Reply to Comments you get
It is a good practice to reply to the comments that you get on your own blog posts. WordPress by default notifies if someone has replied to their comment. It is always better if that reply is just not a Thank you! This is where you are building a relationship with readers.
If you are on Blogger you can revisit the blogs where you have left a comment and check for a reply.
Don't Make it Hard to Comment on Your Blog
Everyone likes comment in their posts. Don't make it hard for a reader to comment. Remove the multilayered captchas as much as you can. You can always moderate the comments. But going through the different windows of captchas make it difficult for a reader to comment on your blog. You can embed a Disqus or Facebook commenting system as well to make it easier.
With all that said – what is utmost importance is to enjoy reading as much as writing. I am embarking on a new journey where I blog and share with my Blog Buddies – Vikram, Kadambari, Deepali, Pooja, Aseem Geethica  & Seema. We are going to maintain the ehalth of our blogs together – reading, commenting, sharing, inspiring to write regularly, motivating each other when you face the dreaded Writer's Block! In a nutshell we are going to watch our backs and that is why we are Expecto Patronum!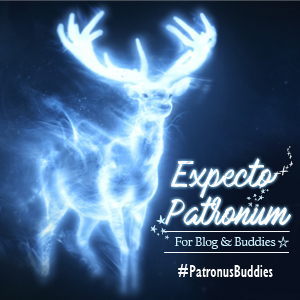 Much like Harry, we all are conjuring up our own Patronus to watch over each other. How cool is that? We are going to share our posts with the hashtag #PatronusBuddies on Twitter and Instagram. So do watch out for us.

Not to mention, I wish best to all the Blog Buddy teams. We are all flowers of the same bouquet and together we make it look beautiful. So three cheers for the Blogging Community! *Takes out the invisible wand and  says aloud EXPECTO PATRONUM!*
I am a Blogbuddy with Blogchatter
I am taking part in the Ultimate Blogging Challenge, 31 Days of Marathon Blogging with Daily Chatter. Follow me on Twitter & Instagram to stay updated with #TinaWrites and #TinasBongConnection