As mothers, we are perennially worried about our kids right from their birth. Are they eating right, are they achieving their milestones on time?  Just a week's delay in their milestones can send the mothers in panic mode. Imagine the life of mothers who have differently abled children. They are not any less of a mother, nor are the children any less. But there is a big stigma in the society for children who are differently abled. There are instances where you cannot do anything and feel helpless for your child. You want to ask WHY ME? WHY MY CHILD? But there are times where you can decide to make your child lead a normal healthy life. Just like how without eyesight the world is one black hole, without sound the world is isolated. As a parent, we wait eagerly for our child to say his first words. Yet when the child doesn't say his first words by the end of one and half years you wait for him to pick up. Everyone needs the magic of sound.
Get your Child Tested for Hearing Loss
Instead of waiting for your child to pick up later in her own pace, get your child tested for hearing loss. Hearing loss is often taken for granted in India, despite the fact that every year crores of Indian children are born deaf or are detected with a certain level of hearing loss.
Causes of Hearing Loss in Infants
Infants can be born hearing impaired or develop hearing loss for various reasons. Check the infographic below.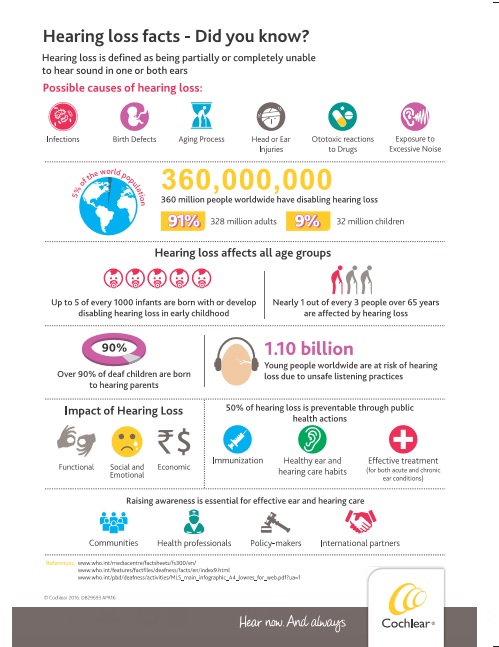 Without hearing the sound a child can never develop speech. We take care to not miss a single date for vaccination, but have we ever thought of getting the child's hearing tested on time? It is important that the child undergoes the hearing test early in his life so that he gets ample time to get the issue addressed and then cope up with the changes.
Does your child need a hearing Test? What are the symptoms to look for?
A newborn baby is not startled when there is a loud noise nearby
Older infants are not showing any reaction when they are spoken to
Toddlers should be able to say single words by 15 months, and simple 2-word sentences by 24 months. If they do not reach these milestones, the cause may be hearing loss.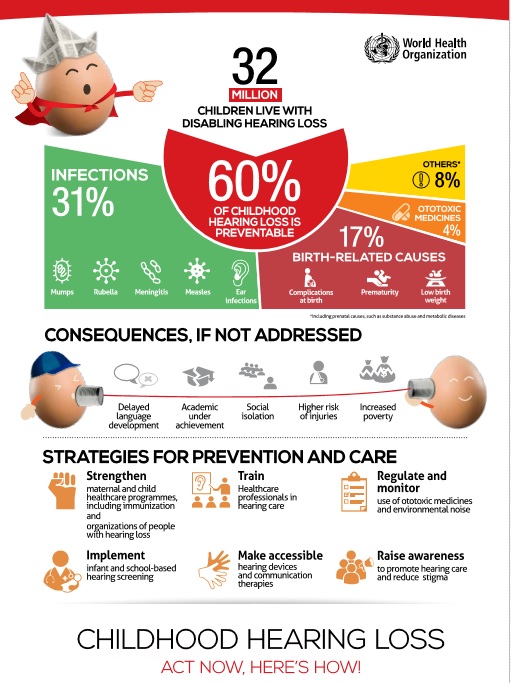 "60% of childhood hearing loss is preventable if it is detected and addressed early", says Rhinologist and ENT/ Otorhinolaryngologist Dr. Shankar B Medikeri.
How are Hearing Tests Done?
We mothers are always scared with the mention of tests and examinations in babies. I myself am. But having recently undergone the hearing test myself and for my baby, I can tell you it is the safest test you can ever get. There is nothing invasive there is no pain it is as simple as putting a headphone!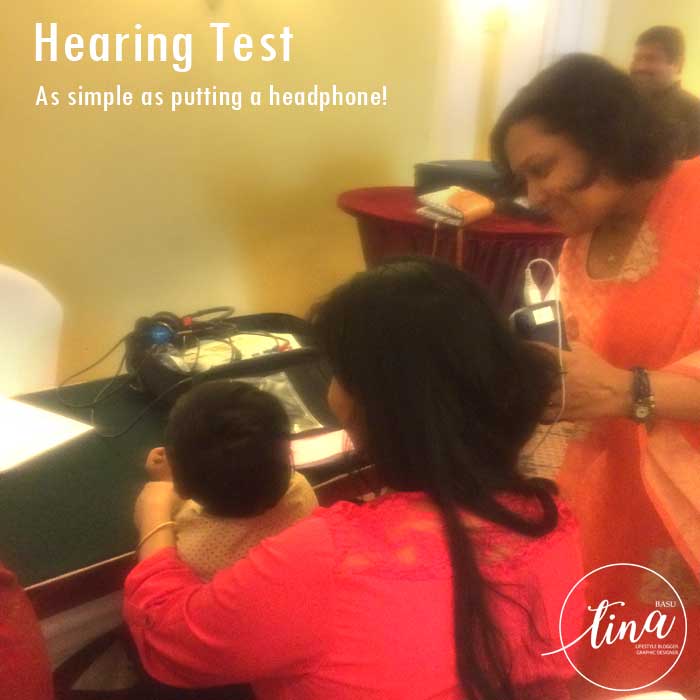 There are two common tests used in babies for checking hearing loss
Auditory brain stem response (ABR) test -This test uses patches, called electrodes, to see how the auditory nerve reacts to sound.
Otoacoustic emissions (OAE) test – Microphones placed into the baby's ears detect nearby sounds. The sounds should echo in the ear canal. If there is no echo, it is a sign of hearing loss
Tip: If you have a toddler you can get the test done while he is asleep for the test to be undisturbed.
What if your child is diagnosed with Hearing Loss?
If the child is diagnosed early with profound sensorineural hearing loss the best and easiest way to help your child is to get a cochlear implant. At a recent meet by Cochlear India we met 9-year old Komal, a recipient of the implant.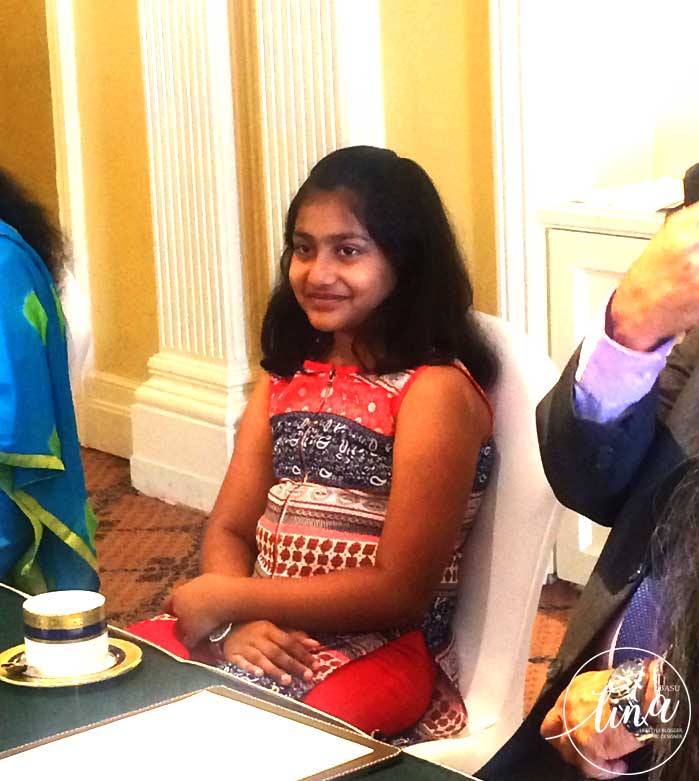 She was detected with complete hearing loss in both ears at an early age of two. But her parents refused to make her lead a differently abled life. They took the brave step of getting her a cochlear implant and today she can hear and speak like a normal child, goes to school, enjoys drawing and painting like any other child.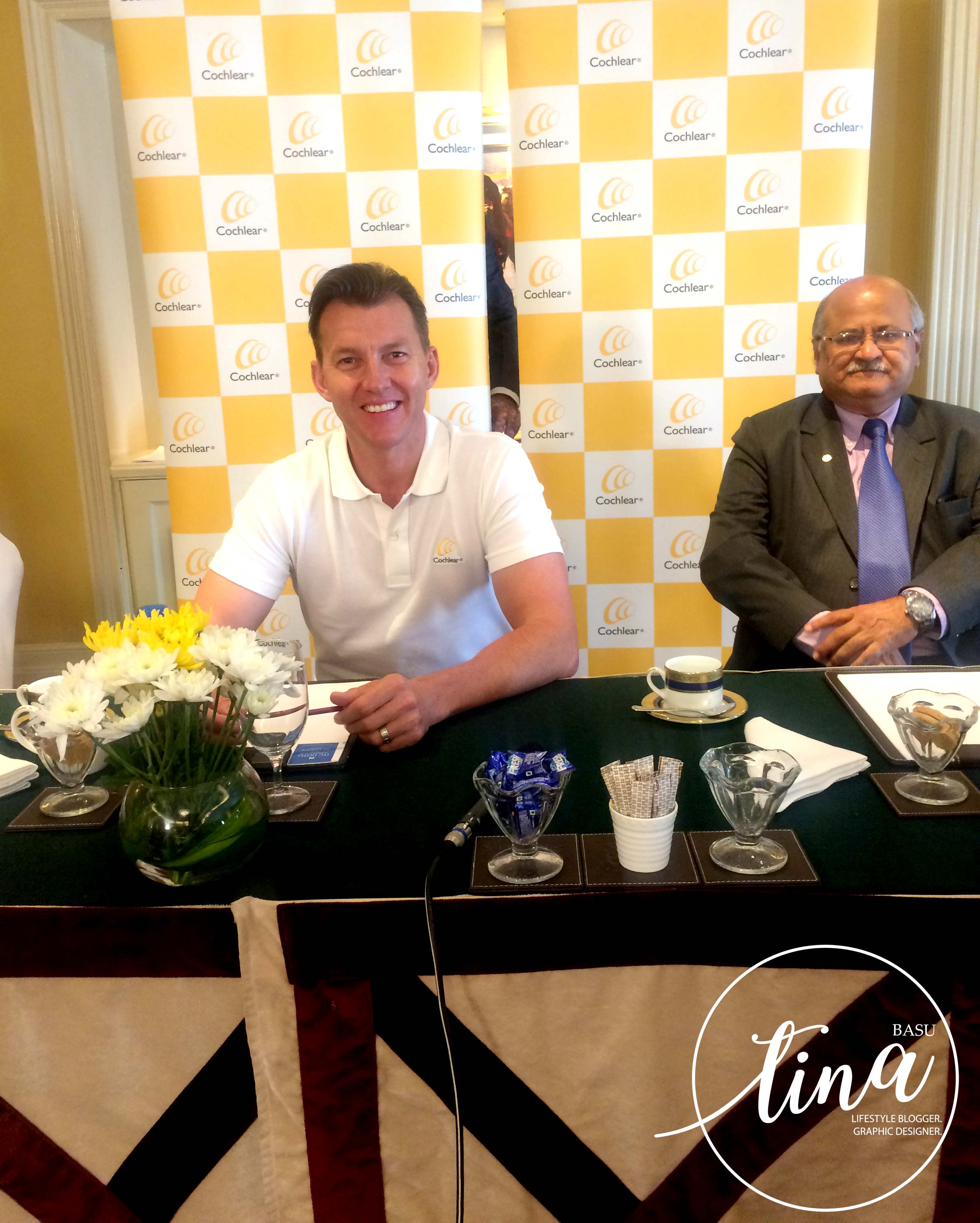 We also met with Brett Lee, the Global Hearing Ambassador for Cochlear who was in Bangalore on World Hearing Day on 3rd march for his '#SoundsOfCricket Campaign'.
"Through the '#SoundsOfCricket' campaign, I am keen to spread the message about how Cochlear implants help individuals with hearing loss lead a normal life. Hearing loss is a huge global public issue," said the Australian cricket legend. He also shared the story, how his son suffered hearing loss due to a head injury but was lucky to regain it back naturally. But everyone is not so lucky. He urges parents to get a hearing test done early in the child's life to prevent and address hearing loss.
Cochlear's latest sound processor Kanso™ is so tiny and so discreet that you won't even realize someone is wearing it unless you are told. It is completely wireless and is worn off-the-ear. The child can place it under their hair. It comes in different colors to match your hair.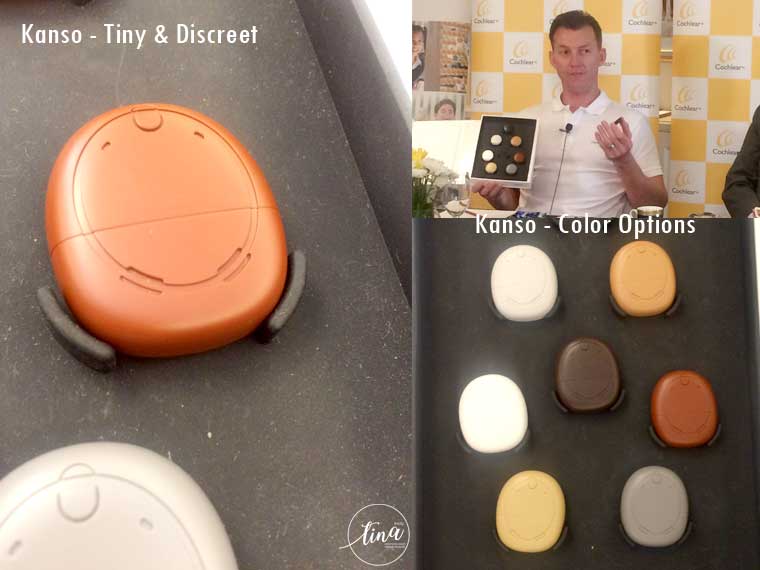 A cochlear implant requires a minimal surgery behind the ear with a post auricular incision under general anesthesia.  So it's neither complex nor is your child undergoing a very painful surgery.
Mothers and parents, take the vow that you will not let society pull you or your child down with a stigma, but you will help your child lead a life with dignity. Gift your child the magic of sound.