Are you looking for some effective and helpful fitness tips that are meant for overweight and plus-size people? If yes, then you have landed on the right page. Obviously, regular exercise is utmost essential for ensuring a sound health. And, there's absolutely no secret behind it.
But, if you are fat and overweight, then you may encounter certain barriers when it comes to accomplishing your fitness goals. For instance, lack of motivation can be a problem for you. Or, probably you aren't sure from where to kick-start your fitness journey. Whatever the case may be, please don't panic anymore. In this article, you will reveal five extremely effective fitness tips that are specifically ideal for plus size people.
5 Ways for Getting Fit When You're Plus Size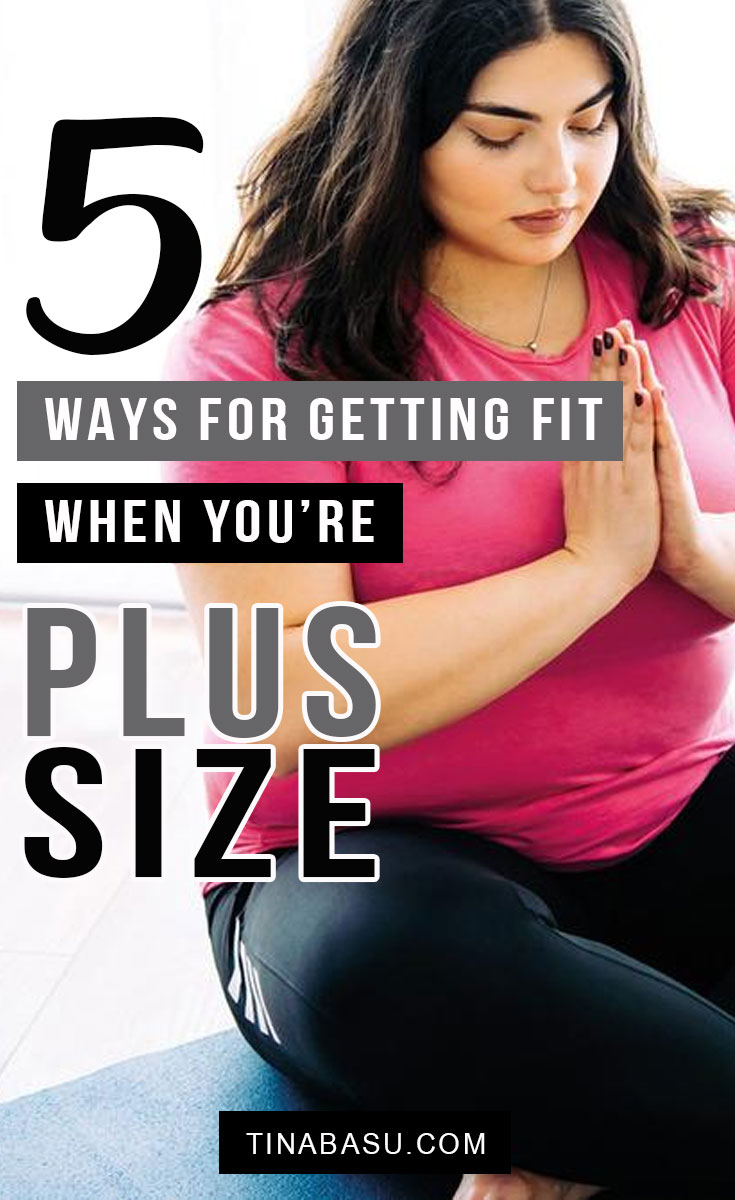 1. Set SMART Goals
Setting a smart and solid fitness goal is really important. That's because — it motivates and directs you to the path of ultimate success. Obviously, everybody should not have the exact same fitness goals. Rather, goal setting depends on your desired end-results. Whether you want to improve your fitness level, lose weight, or train yourself for an upcoming event, you should be quite careful and mindful when it comes to setting SMART fitness goals for overweight people.
Please set up a SMART goal that is specific, attainable, measurable, relevant, and timely. A SMART goal is bound to help you accomplish or achieve your specific fitness objective. On top of that, it even helps you track and remind your priorities. For a long-term consistency and successful end results, you must be accountable for your SMART goals.
2. No Workout is Off Limits
No workout is off limits — what does that mean? Well, this tip suggests you put aside all of your doubts and try a workout without any worry.
For example, a particular exercise may seem to be quite fun and intriguing; however, you are dubious and doubtful that you do not have the right body shape to practice that workout. Likewise, you may want to try out some martial arts. But, you are afraid that you do not possess the much-needed coordination, mobility, and power to execute complex martial arts steps.
So, if a workout seems to be fun and interesting to you, please do not hesitate to try it out. Note, it's the right time to boldly step out of your comfort zone and practice an exercise (without reluctance). By practising different types of workouts and exercises, you will naturally stay fit and healthy (even if you're plus size).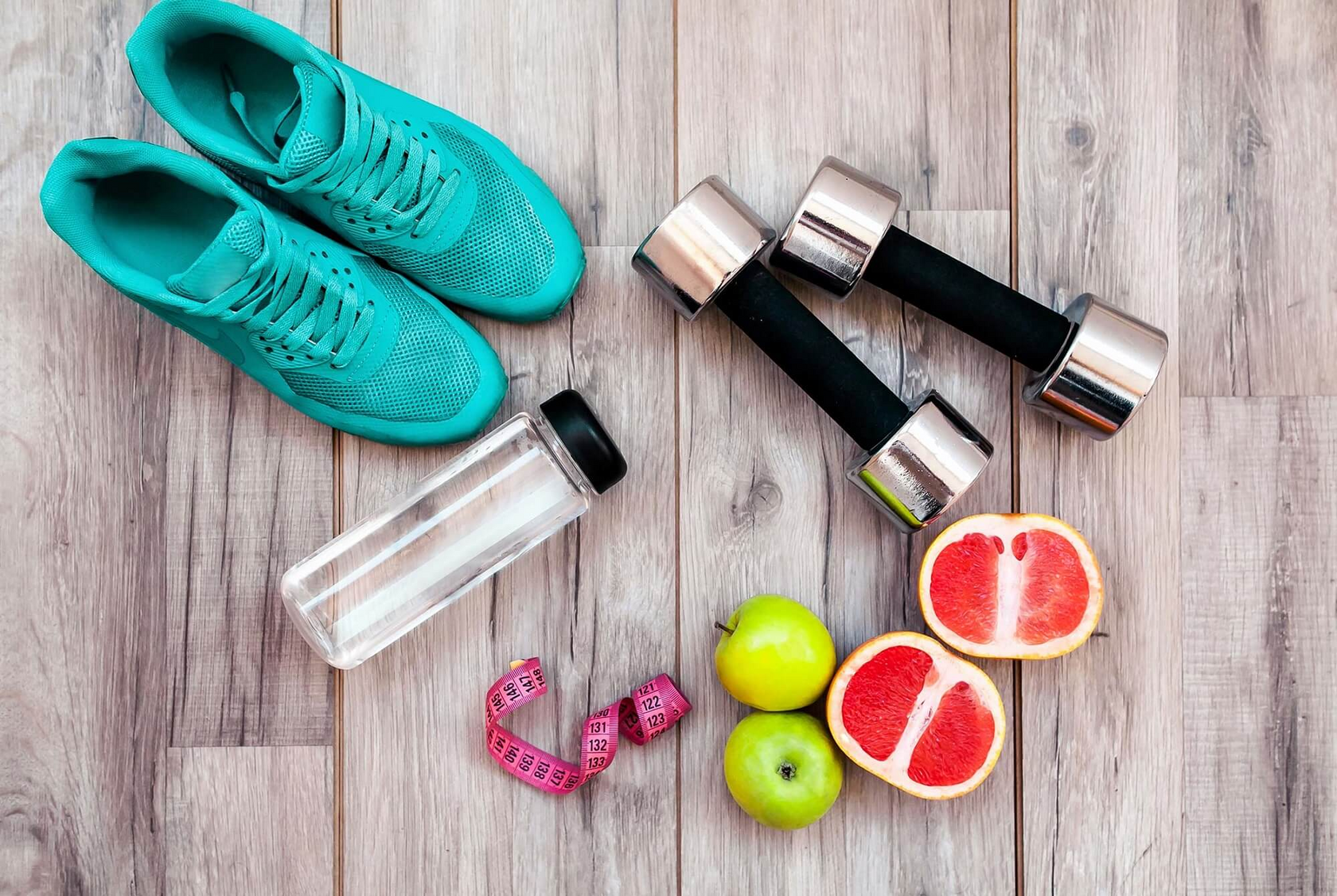 3. Get the Right Work Out Gear
Are you wondering that if investing in the right workout gear is important? Please note, choosing the right exercise gear (clothing and shoes) really plays a vital role in your physical activity. Not only it keeps you comfortable, but also it even prevents discomfort and injury.
To enjoy an optimum comfort in your sweat-training sessions, you can wear moisture-wicking fabric as it prevents chafing between your thighs. Also, do not forget to choose proper shoes; ideally your workout shoes should have flat and non-skid soles with good heel support.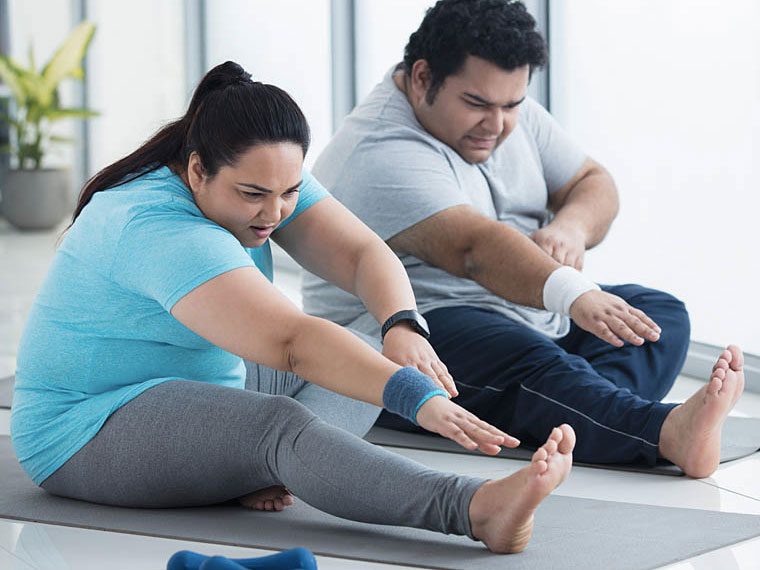 4. Pay Attention to Your technique
Proper form and technique are absolutely essential. Not only they help you to stay fit when you're plus size, but they also let you achieve your fitness targets more quickly and efficiently. Learning the right exercise technique is an essential part of every individual's fitness journey. In this context, let's now reveal three benefits of practising exercises with proper form and technique.
I) Avoid Injuries: Pay attention to your exercise technique as improper forms may lead to severe injury and prevent you accomplishing the fitness milestones.
II) Getting the Most Out of Your Exercise: Practicing exercise with proper form and technique will help you utilize the full potential of the body. In this way, it further improves your strength, muscular endurance, and power.
III) Attain Your Goals Quickly: When you learn to execute an exercise in the incorrect way, it certainly takes more time to achieve your ultimate goal. Consequently, your body wastes a lot of energy. Thus, to attain your fitness targets quickly and efficiently, pay attention to your technique and make your form correct.
5. Track Your Fitness Progress
Undoubtedly, tracking your fitness progress is a vital part of your ultimate success. The process helps you to reach and surpass the final goal by driving and directing you to the right path. Additionally, it motivates you, measures your success, and creates a sense of accountability. Even more, tracking your fitness improvements keeps you committed and focused towards your goals.