Welcome to another week of #FridayFotoFiction. I am sure you all are enjoying this weekly exercise of pushing yourself to write a few lines out of imagination. I like the fact that a photo can be so powerful. It has such an ability to make you think and take you to a space where there can be so many possibilities.
#FridayFotoFiction prompt Week 10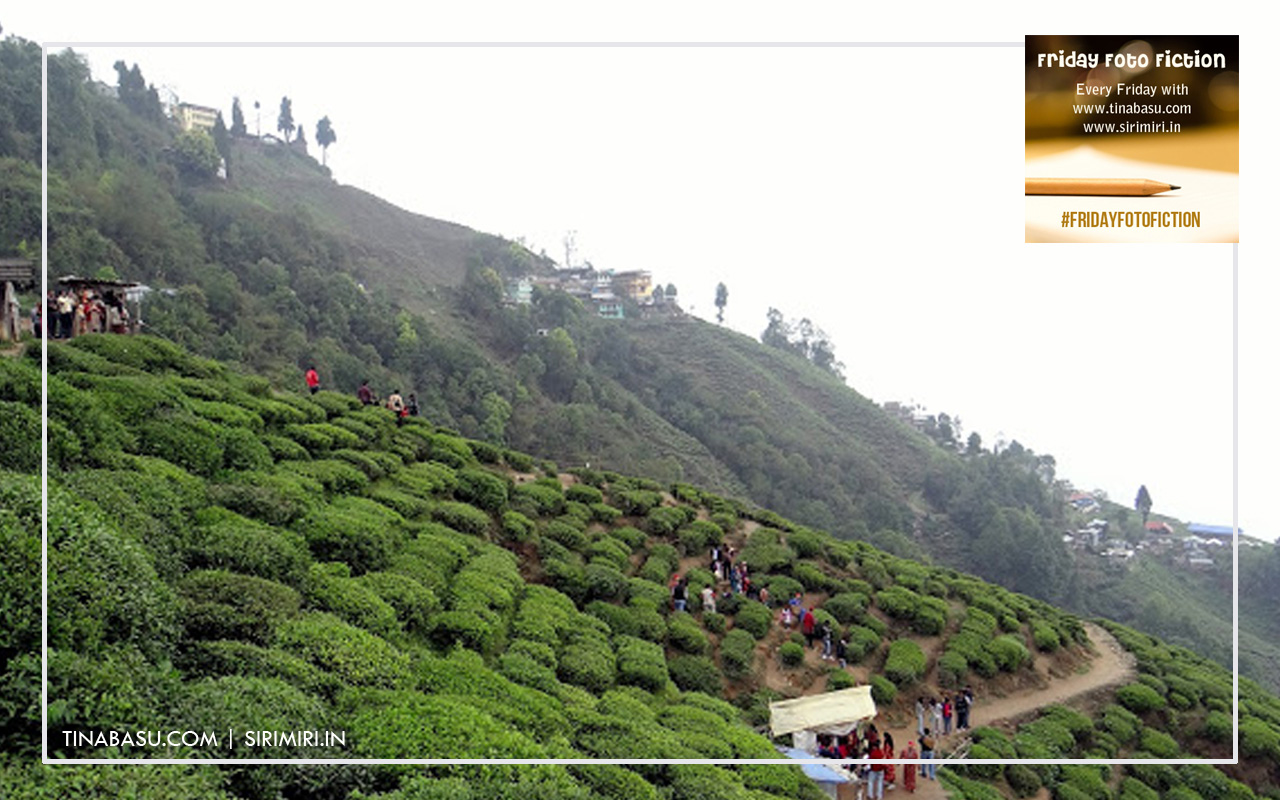 Photo Credit – Saumy Nagayach
The Familiar Face – #FridayFotoFiction Week 10
"The misty fragrance of the tea leaves is welcoming.
The familiar hills stand silently engulfed in fog. 
Finally I get to see this beautiful land.
But my beautiful love awaits me. She has been waiting for three years.
I had promised you I'll return, my love.
A few more minutes through the winding roads and you'll be in my arms."
But a familiar face among the tea pickers shook him up. Niyati, his lady love was relentlessly picking the leaves. But what sent a jolt through his body was the baby tied to her back.
"She didn't wait for me?"
#FridayFotoFiction Week 9 Winner
We had some awesome entries last week. And our featured blogger is Shalini from Shalzmojo.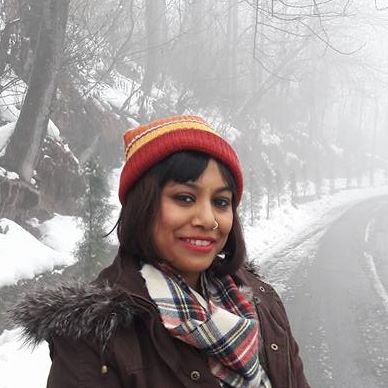 She's a multi talented woman. She loves everything that has design and creative in it. A beautiful photographer, traveler, designer, baker – everything folded in one. If you are not getting jealous of her current Kashmir photos then there's some genuine problem with you!
Read her winning post here.
How to participate in #FridayFotoFiction
Every Friday we'll give you a photo prompt
Follow @twinklingtina & @Mayuri6 on twitter and wait for the prompt
Write a 100 Word story on the photo prompt
Use the badge at the end of your posts
Read, comment, share on the host and co-hosts posts and at least two more posts linked in the party Pro Tip – Networking and commenting is good for your blog's health and ranks.
Use #FridayFotoFiction in your post and share in social media using the same hashtag.
Every week we will have one featured blogger who is the best reflection of this community spirit
Grab the Badge