Flawed Fairy Tales – The fairy tales our children read or watch actually have depressing themes – abandonment, death, murder, gender stereotypes. Are you comfortable letting your child read or watch them?
I have been reading stories to my son since he was an infant. That was a time when he loved looking at the colourful pages. Now he is going to be three in a month's time and enjoys our bedtime story sessions. I keep collecting new books for his tiny library. Now he's at a stage where he likes stories about kings, animals, magicians and et all. That's when the mom in me thought, why not introduce the moral stories and fairy tales to Mr B.
And that's when I started re-visiting the Fairy Tales that I have grown up on. I still remember having board book of Goldilocks, Peter Pan, Hansel and Gretel which I loved reading as a kid. I had my own collection of Ladybird books which I have passed on to my son. But now when I read these books, as a mom – I am not okay with it. I am not comfortable reading these flawed fairy tales.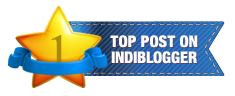 Flawed Fairy Tales

 #1 Hansel and Gretel
We all have read Hansel and Gretel as a kid, haven't we? The hapless brother and sister who are left in the forest by their father, because the step-mom wishes for so. They manage to get back following the trail of stones. They are left back again and gets kidnapped by the witch.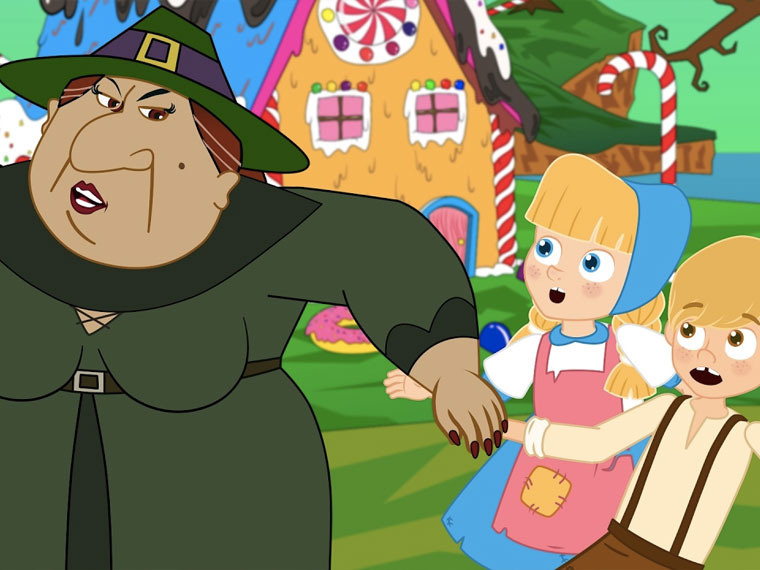 I have read that book to my son a few times. We have this thing in our house where we can ask as many questions as we want. I encourage my son to ask questions and interact when I am reading to him. But what do I answer when a two and half-year-old exclaims "bad mommy" or ask "why did daddy put them in the jungle"? Do I really want him to grow up with the concept of bad mommies, or spineless dads? No, I am not comfortable with such flawed fairy tales.
Behind all the glitz of gingerbread house and candies, there's a witch trying to eat a kid. How am I supposed to explain to a toddler – you should be fearful of people – specially at this age. I don't want him to grow with the concept of fear.
#2 Jack and the Bean Stalk
Whenever I go shopping for my son, I pick up a story book for him, the latest being Jack and the Bean Stalk. It's a story about how Jack gets some magic seeds and an enormous bean stalk grows out of them. He can reach a giant's house up in the cloud. The giant's wife gives him food, but he ends up taking (stealing) a bag of treasure. Next time around he steals the hen that lays a golden egg. When the Giant catches hold of him, Jack (who's a little boy) chops off the bean stalk, the giant falls crashing down and dies. If all this was not enough, Jack then lives with his mother, 'happily ever after' being rich!
I had not read this story earlier, nor did I read it while buying the book – I sometimes wish why didn't I! What are we teaching our children – IS IT ABSOLUTELY OK TO STEAL? Is it okay to kill someone when you are in trouble and live happily with SOMEONE ELSE'S MONEY?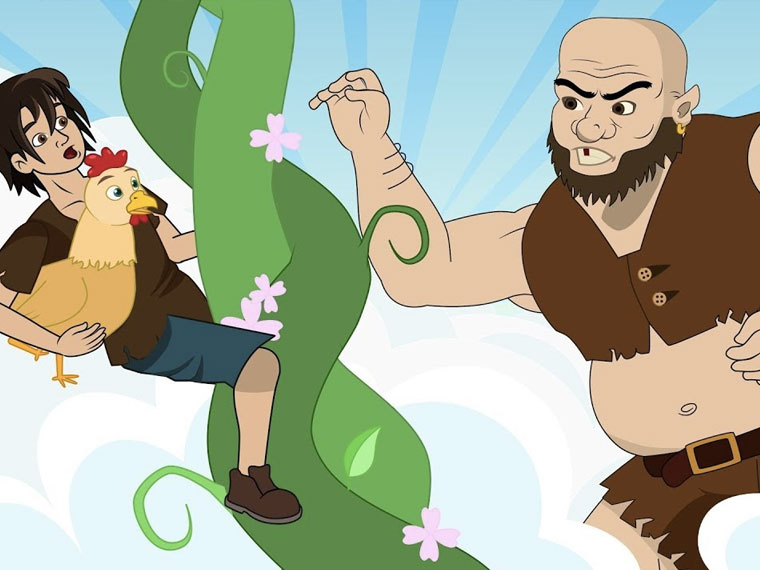 Is that what we are teaching our kids? Is that what we want them to grow up thinking – it's no big deal to live off someone's money and not work hard for it?
As a mum, I don't want my son to grow up with such trash thoughts or values. If a kid does anything remotely similar to Jack, the mum should be worried. Very worried.
#3 Snow White, Cinderella, Rapunzel – The Step Mom Brigade
Everyone knows these stories, as a kid I had my mum read them to me. In all these stories there are two things that are common – the step mom is always evil and it's only and ONLY your physical beauty that is of importance. Nothing else matters. You always need to wait for your prince charming to come and rescue you from your misery.
But why? Why enforce such gender stereotypes on such young and impressionable minds? Why can't anything else be of importance in a girl? Why do girls need to feel helpless? Why girls need to grow up thinking they have to be beautiful like Barbie or else no guy is going to ask her out on a date! It comes down to that only, isn't it? ABSOLUTELY NO SELF-WORTH?? 
And why does a young boy need to feel he HAS TO BE handsome, brave, powerful and ALWAYS in search of a woman who is beautiful – and no other attributes are necessary.
The story of Cinderella needs to be thrown out of the window – girls don't need such damsel in distress theories, not in this age.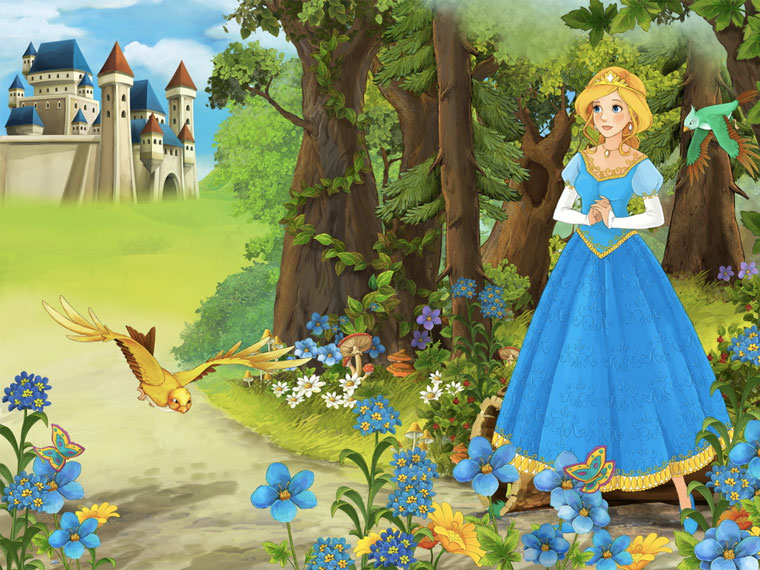 #4 Arabian Nights
I was so tired of fishing out content, I ended up picking up Arabian nights for him. The book starts with a description of what the Arabian Nights is all about. How a queen was unfaithful towards the king and he decided to marry a girl every day and kill her the next day.
When a three-year old asks "what's unfaithful", "why is queen unfaithful" you seriously don't know whether you want to answer that. Does a three-year old need to know about complexities of relationships? NO, not yet.
Why are we Enforcing Archaic Gender Stereotypes even in 2018?
Storytelling, reading is a great habit to inculcate in young children. My son now loves his story sessions and doesn't want to nap without them. Me, as a mum, have to really fish out the kind of stories I want to read to him. But when I ordered a collection of books for him, it invariably came along with the likes of Cinderella and Beauty and the Beast!
Do we really need these kinds of fairy tales in 2018? Do we still need to enforce such pre historic, irrelevant ideas on young tender minds? Aren't we feeding our boys wrong ideas that you HAVE to seek the most beautiful girl? And have her any which way (I am referring to Beauty and the Beast). I am not willing to do that.
Maybe we should all start following the Scandinavian Schools – they actually did away with the flawed fairy tales!
Some of the moral stories and fables of the Panchatantra still makes sense – because they do teach values – they were written around 300 BCE but still are worth.
What am I trying to do as a mom?
Yes, I am not comfortable in feeding such trash ideology to my son. I don't want him to grow up thinking your sole purpose of life is to find a beautiful girl and get married! If I had a daughter, I wouldn't want her to develop insecurity complex from such antediluvian gender typecasts.
While I do filter the content that I want to read and pick up only those books that are free of such labels, I am also trying to build up stories on the daily situations that we are facing. I try making up stories about food (he hates food, I have to glorify food every minute of the day), stories about sharing food, sharing toys.
I guess, I need to keep doing that as he grows – pick up situations from his daily routine and build stories that makes sense, instead of just reading out stories from the books! Yes, if I can write so many fictions, I bloody well make up good stories for my little man. What do you do, mums? How do you make sure your tiny ones are getting to know relevant ideologies? Let me know what do you think about flawed fairy tales.