#FridayFotoFiction is a weekly flash fiction writing challenge where we give you a photo prompt and ask you to write a 100-150 word flash fiction about it.
Flash Fiction Writing Challenge – #FridayFotoFiction Jan 5 -Jan 10 Prompt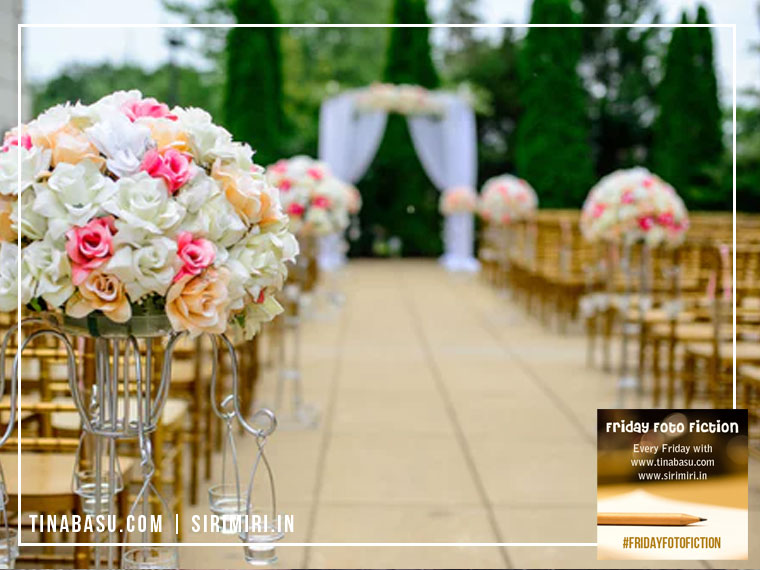 The Wedding #FridayFotoFiction Jan 5-Jan10 Flash FIction Writing Challenge
"Will you have Ms. Eva Sander as your wedded wife?" Asked the pastor
"I will"
"Eva Sander will you have Edward Collin to be your wedded husband, to live together after God's ordinance in the holy state of matrimony?"
"I won't"
The buzz among the guest fell to a silence immediately while Edward stood flabbergasted.
"Of course I will, just joking" she said with a grin turning towards Edward.
"Miss, you think this is a joke? This holy ceremony before the love of God is a joke?" Asked a now frowning pastor.
"Just joking"
"Sorry Miss, we can't proceed with the ceremony anymore."
The deserted venue screamed aloud about what a perfect wedding it could have been.
When no was around, Eva found her man beside her.
"It's okay darling, I still love you, not everyone gets the humour. If not the wedding, we can head towards our honeymoon, right?"
© Tina Basu
Word Limit – 150
#FridayFotoFiction Featured Blogger Dec 15 -Dec 20
Both your hosts were traveling in late December and couldn't keep up with the announcements. So this week we have loads and loads of announcements!
Our Featured Blogger for this prompt this prompt is Arjun from KnightofSteel. Read his featured post The Windows. Congratulations Arjun.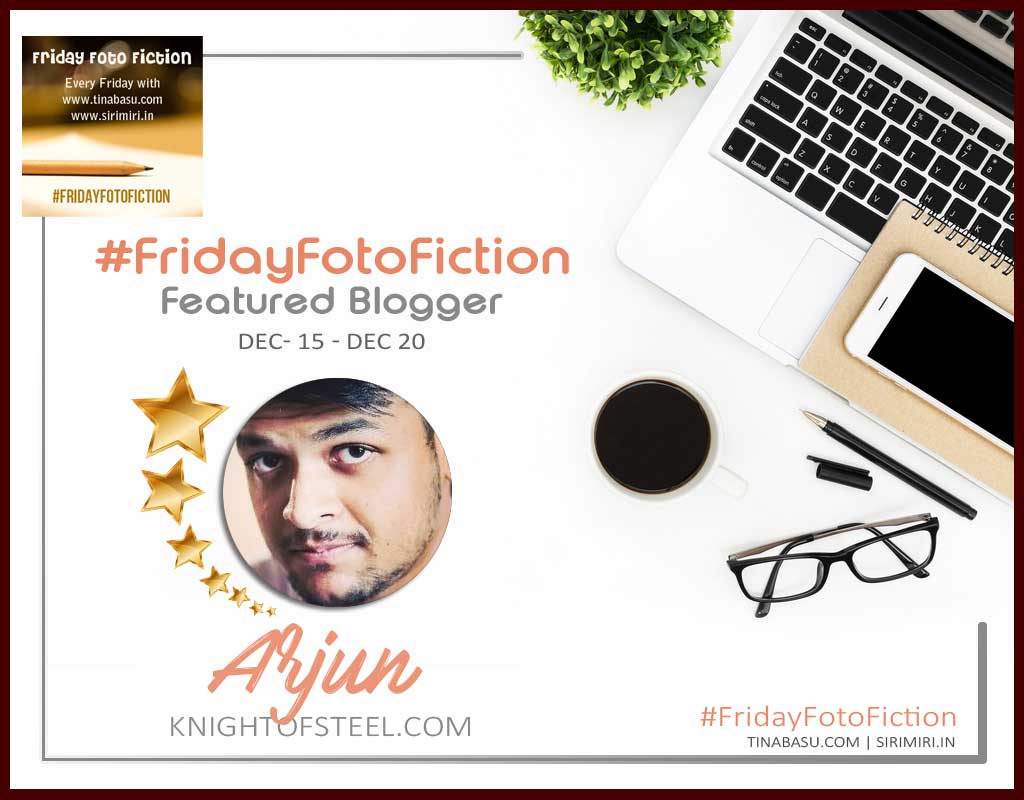 #FridayFotoFiction Featured Post By Popular Demand
This is a tie between Mayuri's The Corridor and Akshata's As you Sow so you Reap. Congratulations Girls.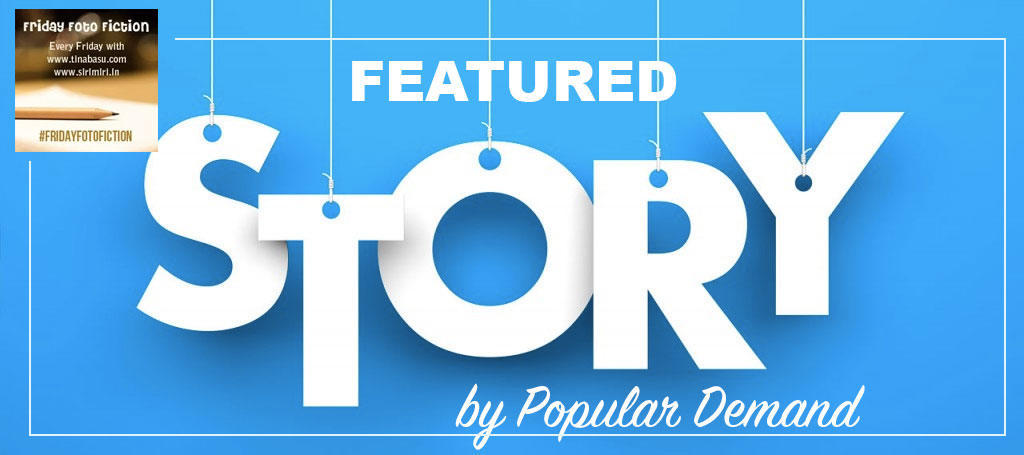 #FridayFotoFiction Featured Blogger Dec 21 – Jan 03
I myself missed writing this prompt and it was up on Mayuri's blog. And we have two featured bloggers for this post.
Our first featured blogger is Anagha with a wonderful tale Raindrop Retreat. Congratulations.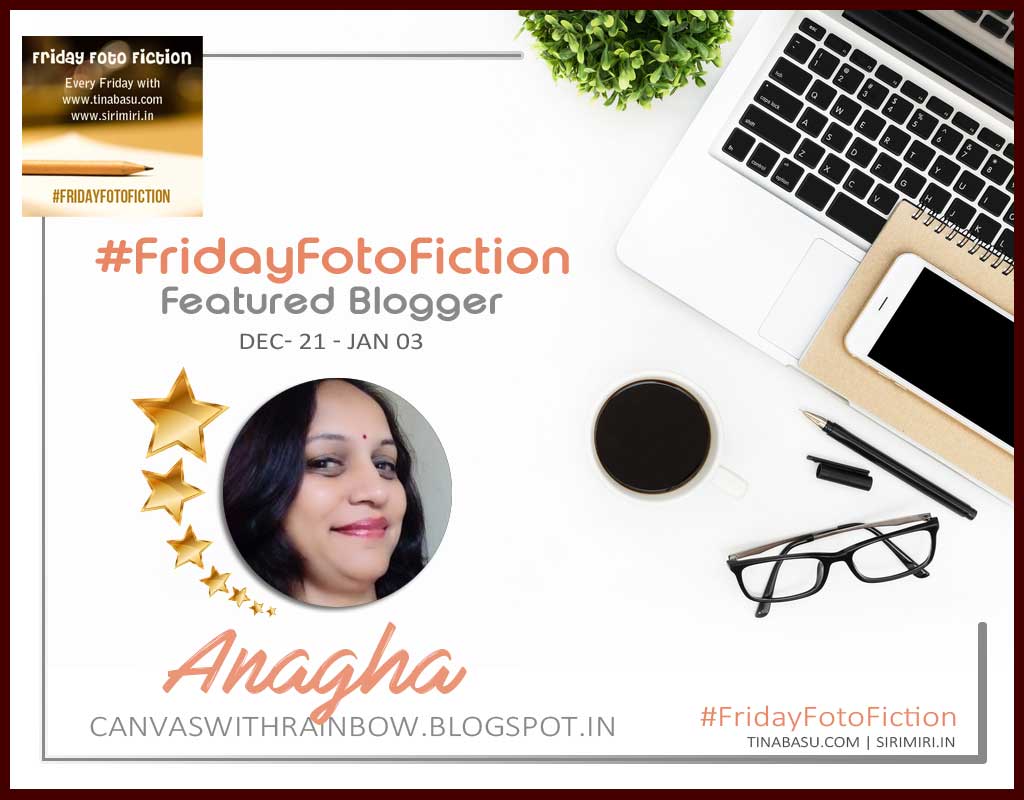 Our second featured blogger for last week is Akshata with yet another beautiful story You Loose. Congratulations.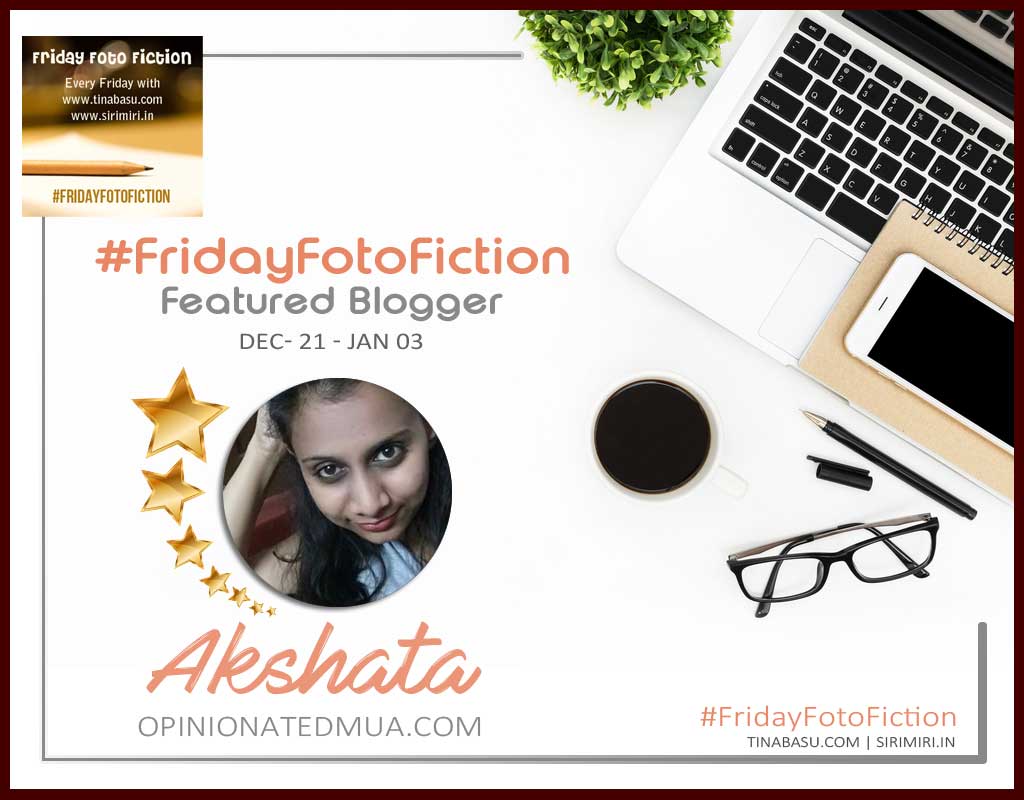 #FridayFotoFiction WInner of the Month – For December 2017
We have loved her work and progress. Congratulations Akshata. A well-deserved win.
Read her posts here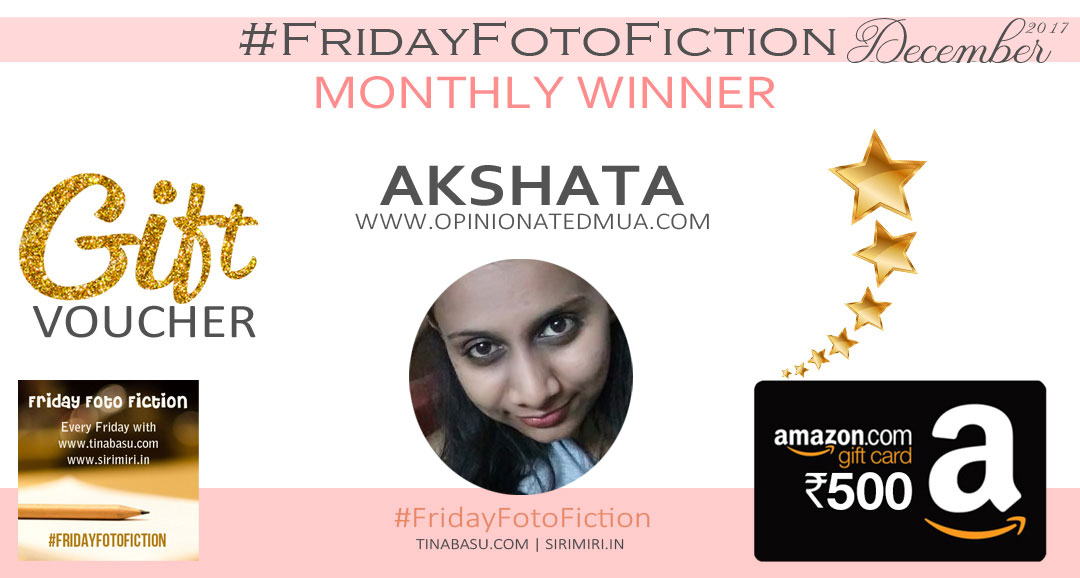 Please fill this Google Form for all updated details on #FridayFotoFiction
https://goo.gl/forms/qwGzGL0gfiXcCvNw2
#FridayFotoFiction Flash Voting FAQ
Drop your posts in the linky Friday 12 AM IST- Wednesday midnight 23:55 pm IST
Voting opens Thursday 12AM IST untill Thursday 6 PM IST
Come back on this page #Thursday anytime 12 AM – 6 PM and cast your vote on your favorite post.
Only 1 vote per user.
The post with max votes gets the Featured Story by Popular Demand title
How to participate in #FridayFotoFiction Flash Fiction Writing Challenge
Follow @twinklingtina & @Mayuri6 , your hosts for #FridayFotofiction, on Twitter.
Every Thursday evening Tina and Mayuri will share a Photo Prompt with you on Twitter and on their respective blogs.
Write a 100-150 Word story based on or relevant to the given Photo Prompt.
Use the #FridayFotoFiction badge at the end of your posts.
Read, comment, share on the host and co-hosts posts and at least two more posts linked in the party.
Pro Tip – Networking and commenting are good for your blog's health and ranks.
Use #FridayFotoFiction in your post and share in on social media using the same hashtag.
Every week Tina and Mayuri will pick one featured blogger whose post impressed them the most.
Every month one winner will be picked from the participants. This winner will be picked on the basis of regular participation through the month and will win a cash voucher from Amazon.
Keep your fictions and engagement civil. Adult content/ affiliated links/ derogatory remarks/ hatred towards any religion is not allowed.
Drop You Links
Loading InLinkz ...