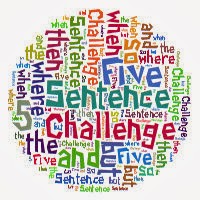 Hello People, hope you guys are all fine. Last week couldn't post much on the blog because of some crazy project that we have started at work. And I was not getting any time in between or after. So the FSF prompt came on Friday and I kept on delaying this post. But since I still have some time left its fitting I finish it off now before one more delay.
So this week's prompt is 'Sunshine'. So go ahead and check this one out. I had written a 55 Fiction on a similar theme and would like you to read that as well. You can read that here.
The Sunshine
Selena was upset that evening, in this cold hotel suite, in this cold land, she hated the long shooting schedules in such secluded places – being a superstar was not easy.
The next day was special and she wanted to be home, with the people she loved, she was longing for that touch, but she knew she had to spend the night alone and the next day shooting.
Snuggling to a soft cushion on the couch, she chose to ignore the doorbell, but had to pick herself up on the third ring to check who on earth could ignore her 'do-not-disturb' tag.
"What… what are you doing here in Alaska? Did you really come down here to meet me?" asked an ecstatic Selena who suddenly looked so happy to see her James, her man.
"Yes my Sunshine, how can I not be with you on your birthday", said a smiling James holding a bottle of champagne.
————————————————————————————
Word theme for the current week is SUNSHINE.
————————————————————————————