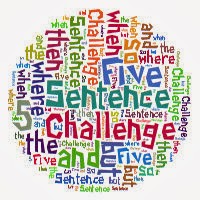 Five sentence Fiction time again, and I just realized that i haven't written anything after my last week's FSF!!!
But something happens when I get these prompts.. I simply get a rush to write it down as soon as possible! I wish I did that for other posts too…
Anyways go ahead and read this one. Read the other ones here.
But that's what he had become, he followed Susan everyday from her tiny apartment till she walked to her workplace, and back to her place in the evening, but he made sure he kept a distance.
He couldn't leave her walking alone in this Downtown area which was infamous for the street thugs, he still cared for her.
Susan seemed happy and lost in the world of addiction, she was completely consumed by drugs and it was evident from her face.
Ethan's heart achedevery time he saw Susan in this state – he still loved his lady love, his sweetheart, his ex-wife, even two years after their bitter divorce.
————————————————————————————
Word theme for the current week is ACHE.
————————————————————————————