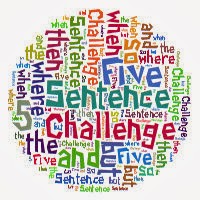 Hello guys, see I am being punctual for a change. My Thursday Five Sentence Fiction Prompt from Lillie's blog just arrived in my inbox and here I am updating my post already. I like the moment when my mind starts thinking how to play with the prompts as soon as I get them. I so like prompts.
People please let me know on some blogging challenges please, weekly or monthly challenges. You can also tell me about food blog challenges. In case you have not noticed I have a food blog as well which goes by the name Twinkling Tina Cooks. Challenges makes life interesting.
Okay now check out my this weeks Five Sentence Fiction and you ca read the previous posts here.
Over a cup of Coffee
Frieda spotted a familiar looking face at the coffee shop, a face that she knew all her life, it was still the same, pretty and lively but now had a reading glass on and was dug in a book.
"Hi" she said as the pretty face looked up and stared at her through her reading glasses, it stood still for a moment but Frieda watched the eyes light up.
"Hi, long time" said Candice while pulling up a chair for her.
They chatted for several hours, the chat started out with single words and long silences but ended in girly giggles and consoling hugs like the old times.
The weekend stroll at the mall proved fruitful for Frieda, that silly misunderstanding over the college lad had kept the best friends apart for six years, but now they were back like old times and Frieda was happy she made the first move in all these years.
————————————————————————————
Word theme for the current week is MISUNDERSTANDING.
————————————————————————————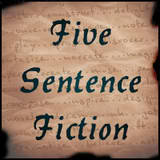 Leave a comment below if you liked this short fiction and if you want me to write some more. Your words mean a lot to me