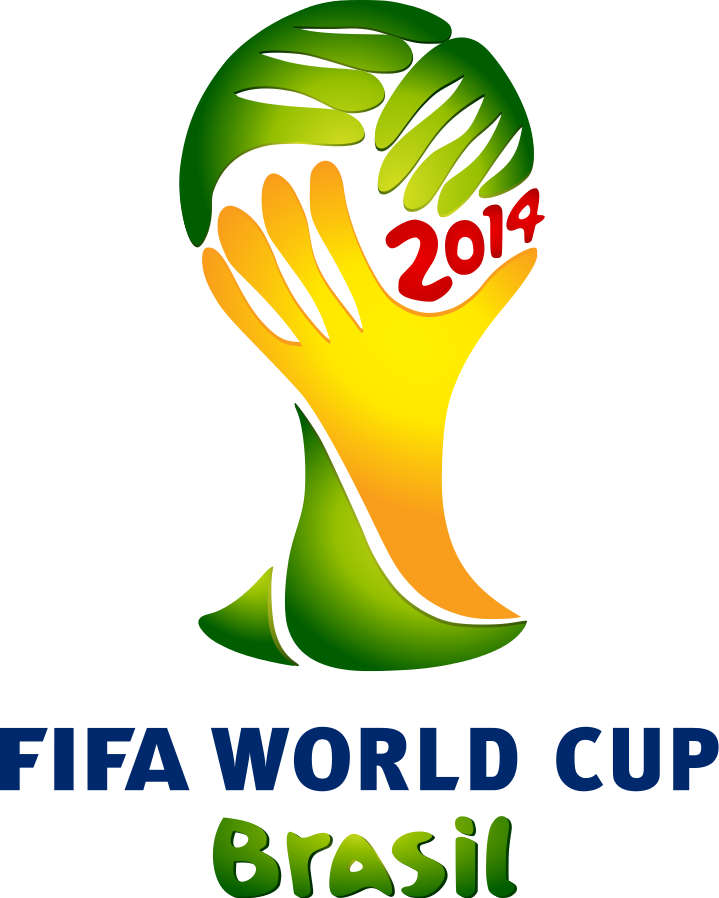 I started writing this post yesterday but couldn't finish, so I am adding two posts together
If you were awake last night you witnessed the greatness of a sporting nation and the helplessness of another, and if you slept through thinking you'll watch the highlights then you have missed one of the finest semi match ever. It was one night that Brazil and Brazil fans want to erase from history. Let me tell you, before you start judging me, I am a Brazil fan too. If you have been following my Fifa WC posts then you will know I am was supporting three teams this time – Brazil, Argentina & Germany in the same order of preference – till Argentina started playing poorly. So now the order of preference has changed into Germany, Brazil & Argentina.
So last night I was all for Germany – Deutschland Fussball and they were in all their glory. I somehow had a feeling it will be a great match [not necessarily an one sided match] so I didn't sleep at all and waited it out till 1:30 AM [IST]. Blogging, chatting, TV, Movie helped me in that time, while hubby was taking a power nap. But with the first goal Germans made sure no one had any sleepy thoughts or yawned or even batted eye lashes.
Neymar Jr. was surely missed on field, and thanks to Luis and Cesar for holding up the no. 10 Neymar jersey during the national anthem and photo op. But he was present in the fans heart and chants.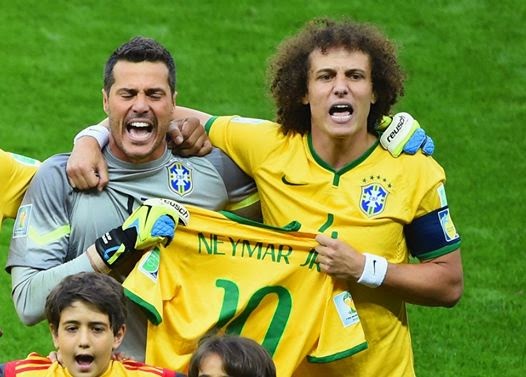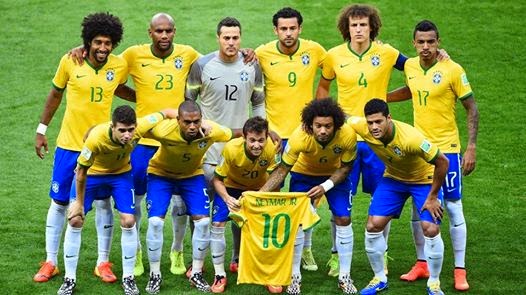 But it was a sheer bad day for Brazil and an awesome day for the Germans. I loved it when the commentator said "if your name starts with a K you could score a goal tonight" after three goals by Klose, Kroos & Khedira. If I was Kina I would have tried my luck as well!!!
It was difficult, at one point, to figure out if the goals were replays or happening at real time!! How many times have you seen so many goals in a word cup semi?? At one point the goals looked effortless and Germans looked like playing in a practice match where they just had to score goals!!! I wonder what they had eaten before the match!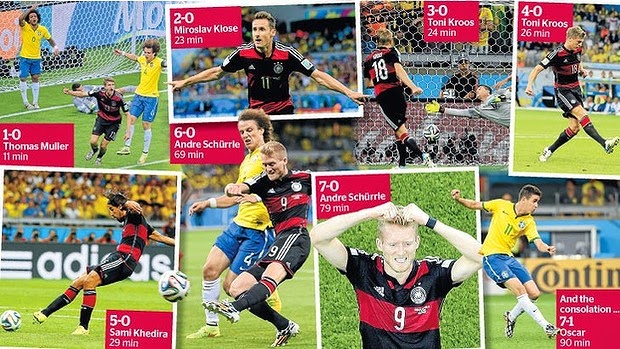 On the other hand Julio Cesar probably didn't get much to eat or something was really wrong with him. Actually something was wrong with the entire squad – defense absent, forwards lacking – probably they didn't want to play that night. Poor Mr. Scolari – I felt he wanted to run away. A big setback for such a great football playing nation. But in this whole mayhem of Brazil's poor show [rather no show] people are not giving enough credit to Germany. They played well, all departments stuck together and probably they didn't leave any chances to take a shot. So please people give them due credit. They didn't win because Brazil played bad, they won because they played with sense.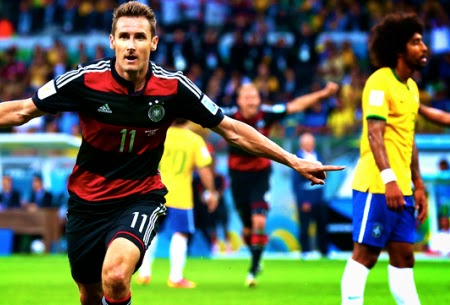 Love this man – but frankly love Neymar a lil more!!
I wanted to watch the Ned vs Arg match and planned to take a power nap before the match. I somehow forgot to set an alarm for the match and ended up waking at 6 in the morning with the usual alarm!!! Now that ARG are through now its Euro vs Lat Am football. And guess what both are my teams – as in my favorites! I am placing my bet on Germany – they are in awesome form. Who are you rooting for on July 14??