Friday Foto FIction is a weekly fiction writing challenge where we give you a photo prompt and ask you to write a 100-150 word flash fiction about it.
Hello beautiful people, are you having a great Friday? Happy Navratri people and I am super excited for the Durga Puja which starts next week. Yes we all are in the festive mood. How about writing some fiction in between all the festive fun?
Are you having fun in #FridayFotoFiction? Your hosts definitely are having great fun reading your posts. So without much ado let's give you this week's photo prompt for Friday Foto Fiction.
#FridayFotoFiction Prompt Sep 22-27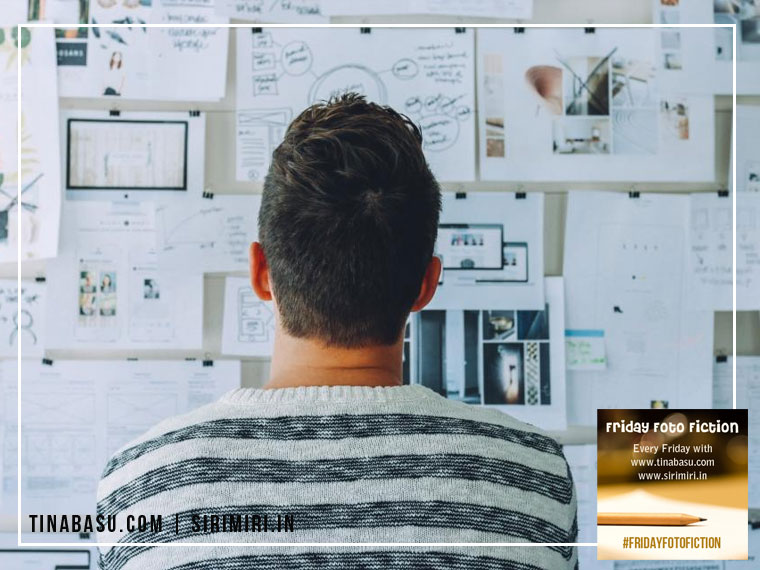 Life is Set – Fiction Writing #FridayFotoFIction
They said, get admission in the top engineering college, your life will be set.
They said get into the Top B School, your life will be set.
After getting selected in one of the top finance brands, they said, your life is set.
Last five years I have given every single minute of my time to this company.
So what I did that?
How is my life set?
Yes I have a fat paycheck, but how does it make my life set?
Who am I today? A guy, surrounded by numbers and statistics?
I don't remember when I was happy, last time! Happy from within.
I haven't touched my guitar in last seven years. I haven't had the time to visit my hometown in last three years, I couldn't be with my family in festivals or functions in such a long time.
Is this how your life becomes set?
©Tina Basu
Word Count – 150
#FridayFotoFiction Sep 15-20 Featured Blogger
Last week we saw 19 beautifully crafted stories on the linky – which is the highest number in last six weeks. Put your hands together for that. It gives us lot of joy to see your creativity and active participation. We liked your stories so much that instead of one we had to pick up two featured bloggers.
Our first featured blogger for #FridayFotoFiction Sep 15-20 is Tina from The Tina Edit. Tina is an author, blogger and book critique and a management professional. Read her Featured Post Yesterday Once More.
Congratulations Tina, flaunt your #FridayFotoFiction Certificate.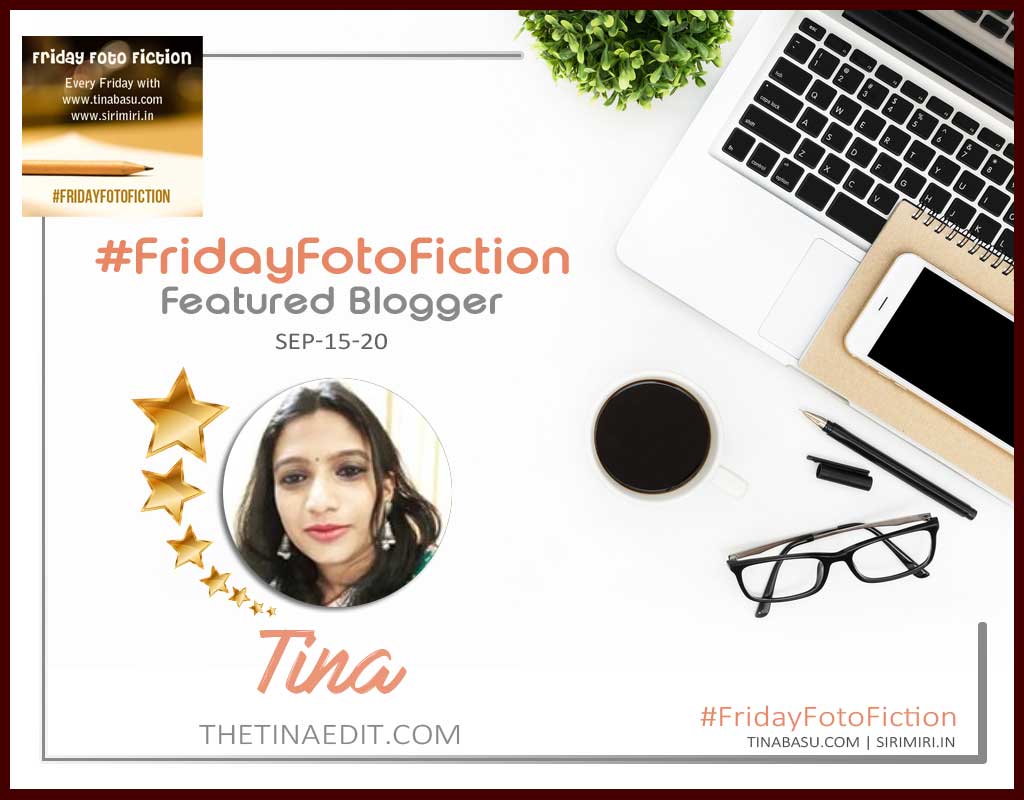 Our second featured blogger on #FridayFotoFiction surprised us with a ver unique take on the prompt and we loved it. Our second featured blogger is Akshata. She is a chartered accountant by profession and a writer by passion. She's a  "Bibliophile, Dreamer, Story Teller, Shopaholic , Career woman who wants to shatter the glass ceiling and doting mommy of a toddler." [we agree on the shattering of glass ceiling part!]. Read her Featured Post The Connection.
Congratulations Akshata, flaunt your Friday Foto Fiction certificate wherever you want!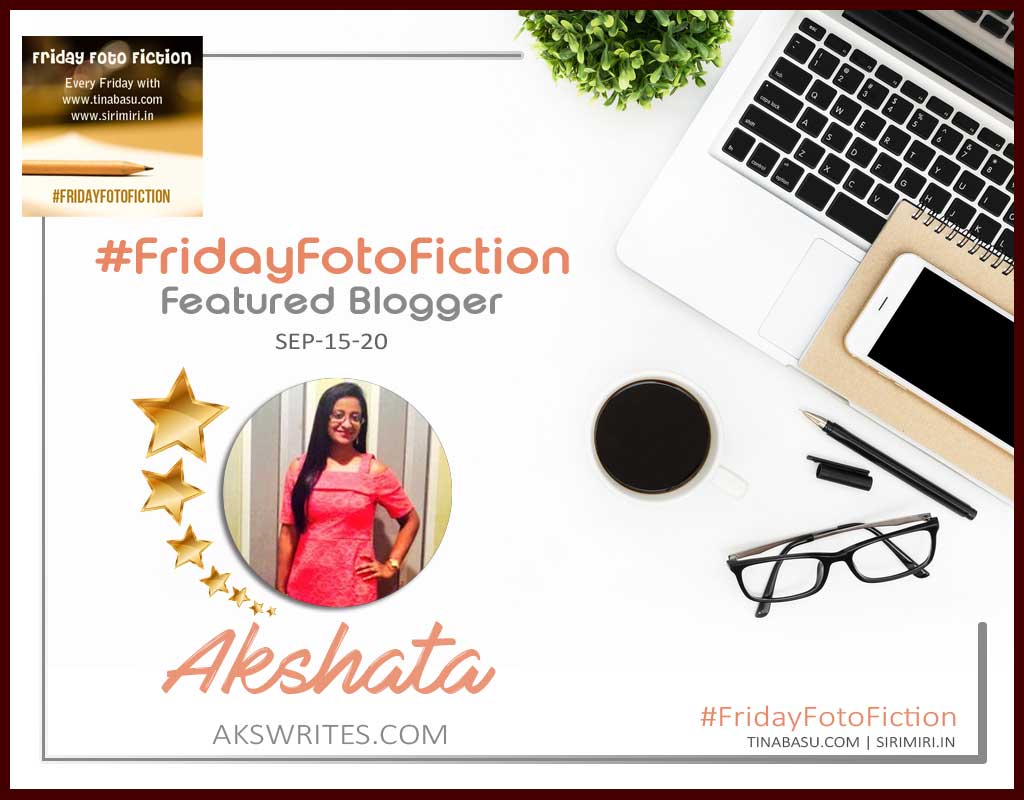 How to participate in #FridayFotoFiction Flash Fiction Writing Challenge
Follow @twinklingtina & @Mayuri6 , your hosts for #FridayFotofiction, on Twitter.
Every Thursday evening Tina and Mayuri will share a Photo Prompt with you on Twitter and on their respective blogs.
Write a 100-150 Word story based on or relevant to the given Photo Prompt.
Use the #FridayFotoFiction badge at the end of your posts.
Read, comment, share on the host and co-hosts posts and at least two more posts linked in the party.
Pro Tip – Networking and commenting are good for your blog's health and ranks.
Use #FridayFotoFiction in your post and share in on social media using the same hashtag.
Every week Tina and Mayuri will pick one featured blogger whose post impressed them the most.
Every month one winner will be picked from the participants. This winner will be picked on the basis of regular participation through the month and will win a cash voucher from Amazon.
Grab the Badge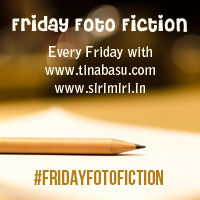 Add your posts in the linky below.
Disclaimer – Don't  add random posts which are NOT written for this prompt. Irrelevant links will be deleted from the linky. Please add post URL not your blog URL. We are strict with the Rules.