There's no one who doesn't like long healthy eyelashes. These 6 effective ways to Grow Long Eyelashes with natural ingredients are easy to follow and give awesome results.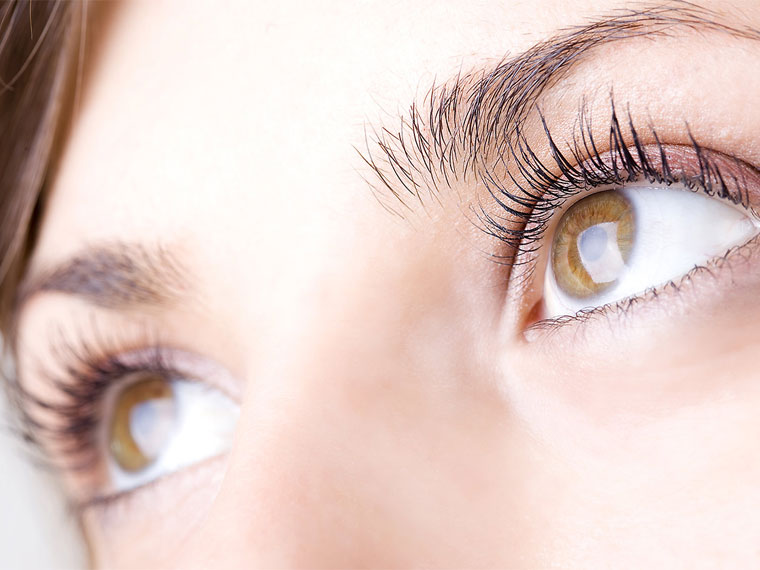 Beauty lies in the eyes of the beholder – we know that! But can you undermine the beauty of the adjoining areas of the eyes – namely the eyebrows and eyelashes! No right? The eye Brow grooming is a big thing now and so are the eyelashes. If there's one thing annoying about eye makeup, then it's the false eyelashes. Fixing them correctly at the first go is an achievement in itself! So why not work towards making the eyelashes thick and dainty naturally. These effective ways to grow long eyelashes with natural ingredients will help you in achieving those dreamy eye makeup looks with a good dose of mascara only!
Who should try to Grow Long Eyelashes with Natural Ingredients?
Now everyone wants long healthy eyelashes and the easiest way is to fix false lashes. But I absolutely hate that part specially that glue – it smells terrible. I am also someone who doesn't like using too many chemical laden products on my skin specially not around the eyes. So lash serums are no for me. But natural ingredients are safe and works pretty well to Grow Long Eyelashes.
6 Effective ways to Grow Long Eyelashes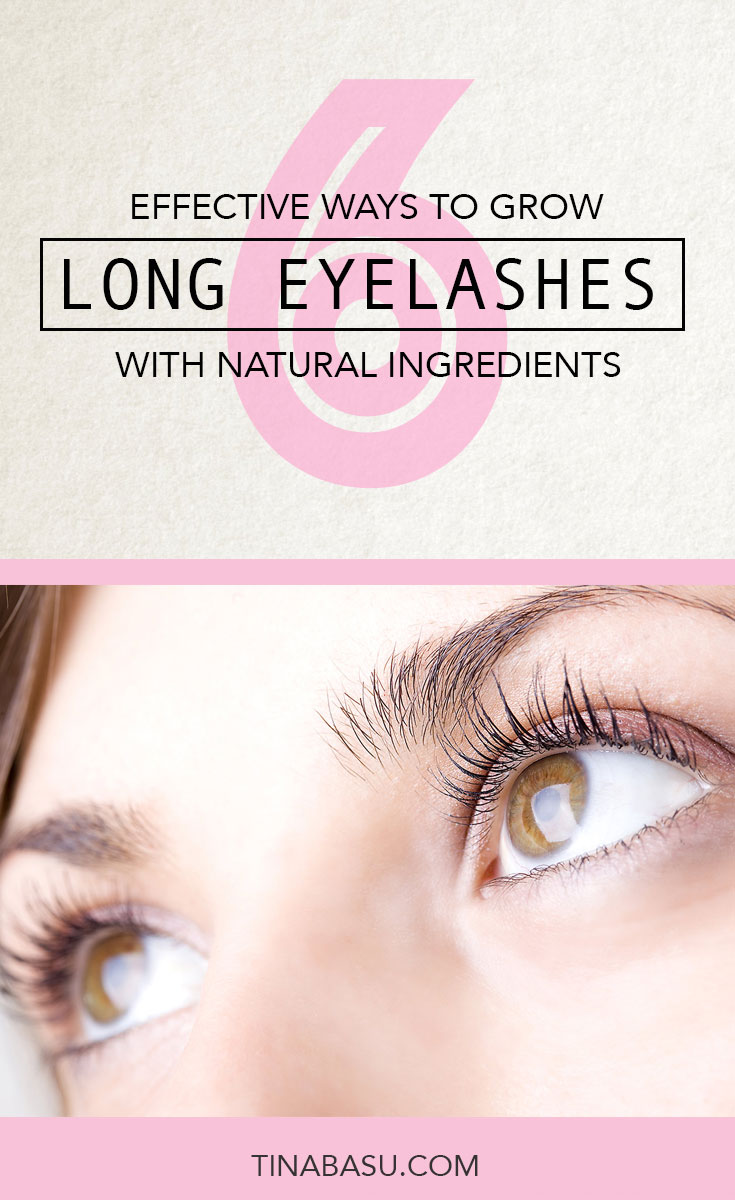 Castor Oil
Castor Oil is an amazing oil for stimulating hair growth – be it on the scalp, for eyebrows or eyelashes. Did you know castor oil helps to fight micro-organisms that hamper the growth of hair?
Dip a cotton swab in castor oil to directly apply to your lashes before bedtime. Leave it overnight. Rinse off any residue in the morning. Do this regularly for three months to see a noticeable change in growth.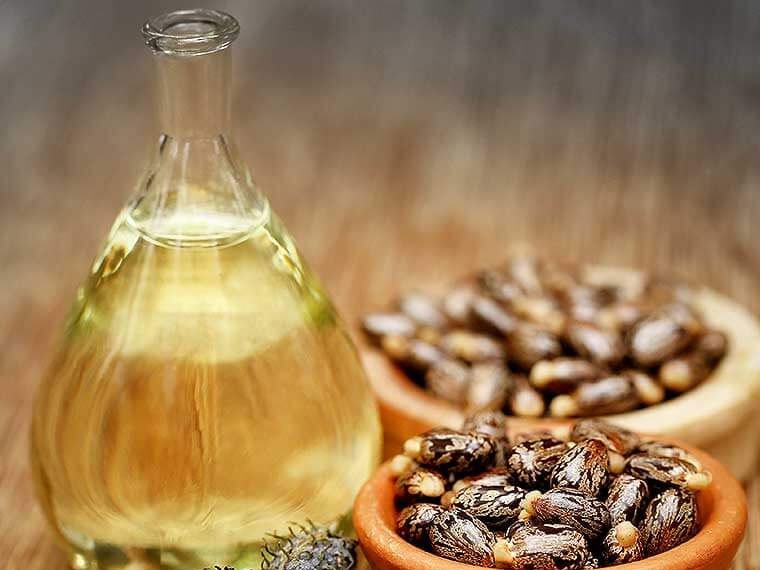 Olive Oil
Olive oil is naturally antibacterial and antimicrobial agent. Olive oil acts as a conditioner as it lengthens enhances as well as protects eyelashes.
Wipe a tiny amount of olive oil over the eyelids specially at the lash line before bedtime. Leave it overnight and wash off any residue in the morning. You will notice changes within a month.

Petroleum Jelly
If you thought the jar of petroleum jelly is only for chapped lips or cracked heels you need to read more on it. Petroleum jelly is a wonderful ingredient to soothe skin and helps in growing longer and thicker eyelashes.
Use a Q-tip to apply petroleum jelly on your lashes at bedtime and leave it overnight to Grow Long Eyelashes.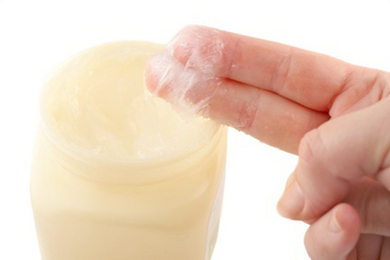 Aloe Vera
When it comes to skincare Aloe Vera is like a miracle ingredient! Aloe Vera has moisturizing properties which helps to strengthen eyelashes and help them to grow thicker and longer.
Apply with a Q-tip on the lash line and leave overnight. Use for two months for best results.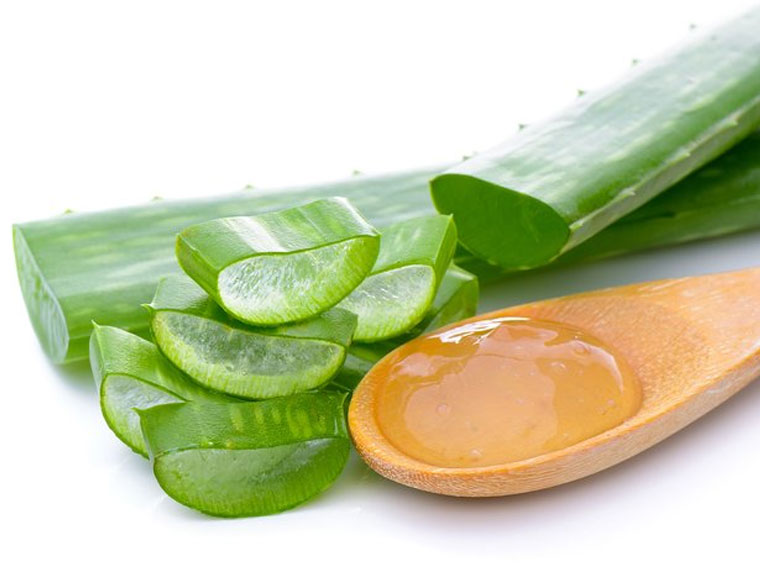 Vitamin E
Vitamin E is an amazing component for skin and hair. While you can take Vitamin E supplement daily to make your hair and skin look supple and shiny, you can directly apply them on skin and hair too.
Using a Q-tip, take a tiny bit of Vitamin E from a capsule and apply directly over lashes to Grow Long Eyelashes.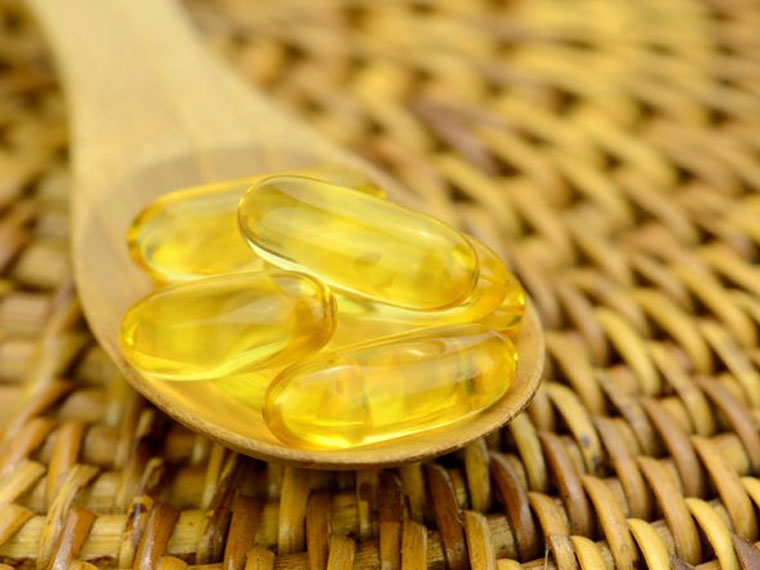 Green Tea
Tea is a good eye relaxant. Flavonoids in Green Tea helps to soothe the skin and grow long lashes.
Soak a cotton ball in cold green tea and apply it over the eye lashes. Keep the cotton ball over eyes for 10-15 mins. The tea will stir up growth and help in cleaning your follicles.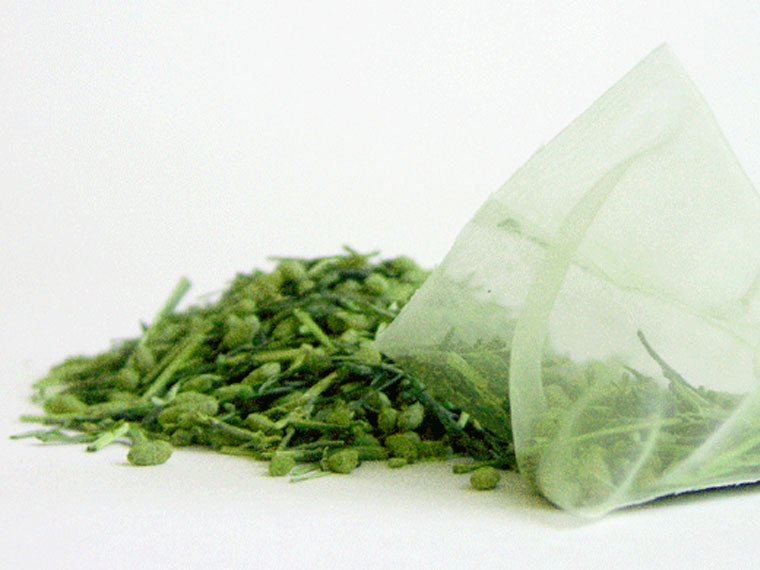 Other Good Practices for Long and Healthy Eye Lash
Avoid False Eyelashes – they are notorious in pulling out your natural lashes while you are taking them off
Rest your Eyes – Good sleeping habit not only helps dark circles, but helps eye lash growth too
Massage – Massaging eye area with ice cubes, or shea butter will clean the lashes and promote good blood circulation around eyes.
Right Diet – Vitamin and Protein rich foods like fish, eggs, beans and yogurt are good choices that helps to Grow Long Eyelashes.