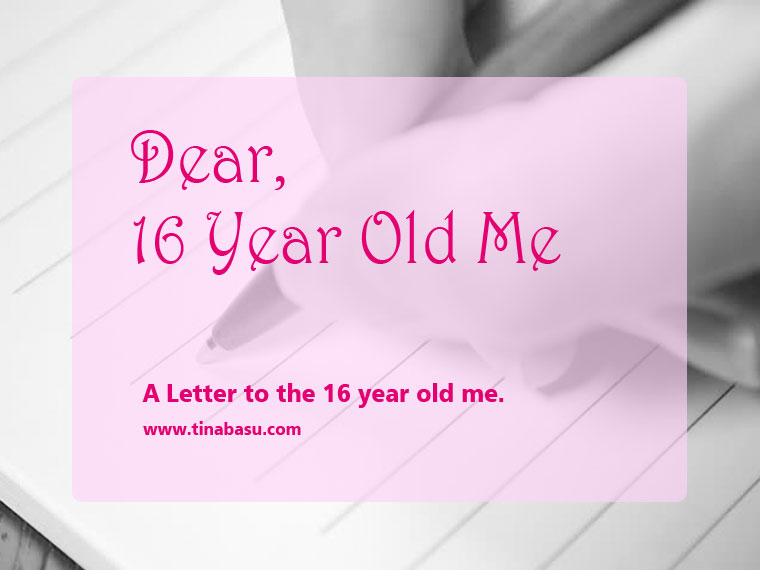 Dear 16 year old me,
Let me begin by writing – you are awesome. Stay that way. Don't worry about the future, it won't be bad, I know. But don't miss out on the good things in life now! It is your age to have fun – even if everyone in family and school is telling you to only and only concentrate on studies and board exams. All work and no play will make you a boring Tina. You don't want that. So keep up the Yahoo chats, MSN chats on your PC. In a few years that will become obsolete anyway.
Don't give up on your dance. Classical dance is not easy and you have given your life to learn this art form. Don't give it up because of studies. Even if you can allot 30 minutes of your time in a day for dance practice, give that. You might not be able to perform across the country as you have been doing this while, but still dance for yourself. Once you stop t, later in future you will regret it. It's not just an art – it's who you are.
Don't be so proud of your figure – I see you writing that in people's slam books against "One thing you are proud of". And it all has to do with the point I mentioned above. Once you stop dancing or practicing regularly figure that you are so proud of won't stay the same way – given your affinity for sweets and all things desserts.
Life is bigger than friends in school, some rogue teachers that you don't like, BOYS, why mom's upset with you. They are all here in whatever way they are being with you for a purpose. They are all in some way trying to teach you what is good, what is bad, what is right and what is wrong. So if you face a heartbreak or not do good in maths – just know it's okay.  You might want to wish 'Happy Teachers Day' to the wise old EXPERIENCE than Mrs xxx or Professor XXX someday.
Girls in school who are your best friends might not stay best friends in the following years – but still enjoy this phase – create memories. Once you grow up you will get less time to create memories like this.
Yes with all things said – board exams, getting into good college, higher studies FROM GOOD COLLEGE/UNIVERSITY will always be a big part of your life. You can't evade that in this world. But know one thing – don't lose the girl in you – the dreamer in you. Never stop dreaming even if that dream seems weird or bizarre. Because once you stop dreaming you become a machine running on some command.
Keep the little girl in you alive, dear mine. You will do just fine because whatever you do you can find happiness in it, so don't worry. Live without the tension on future, I am there to watch your back in that case.
From
A wiser form of you.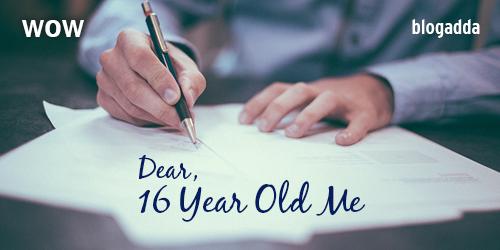 'This post is a part of Write Over the Weekend, an initiative for Indian Bloggers by BlogAdda.'
This Post has been chosen as one of the Top 10 Posts for the WOW Prompt at Blogadda.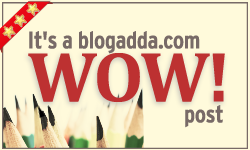 I am taking part in the Ultimate Blogging Challenge, 31 Days of Marathon Blogging with Daily Chatter. Follow me on Twitter & Instagram to stay updated with #TinaWrites and #TinasBongConnection