Cherry Crumble California Kids Clothing Review – Cherry Crumble California has launched their Spring Summer Collection 2019 in India and are available on various online shopping sites.
Kid's clothing is cute. Whenever you go shopping for your kids you want to spend hours going through all the cute dresses jackets. That scene changes however, when you have a boy! Boys fashion isn't as exciting as the girls. But sometimes you do get lovely prints and color combinations. When I received this lovely neon colored t-shirt by Cherry Crumble California from their Spring Summer collection 2019 I knew this was going to look sporty and trendy on Mr. Bluey.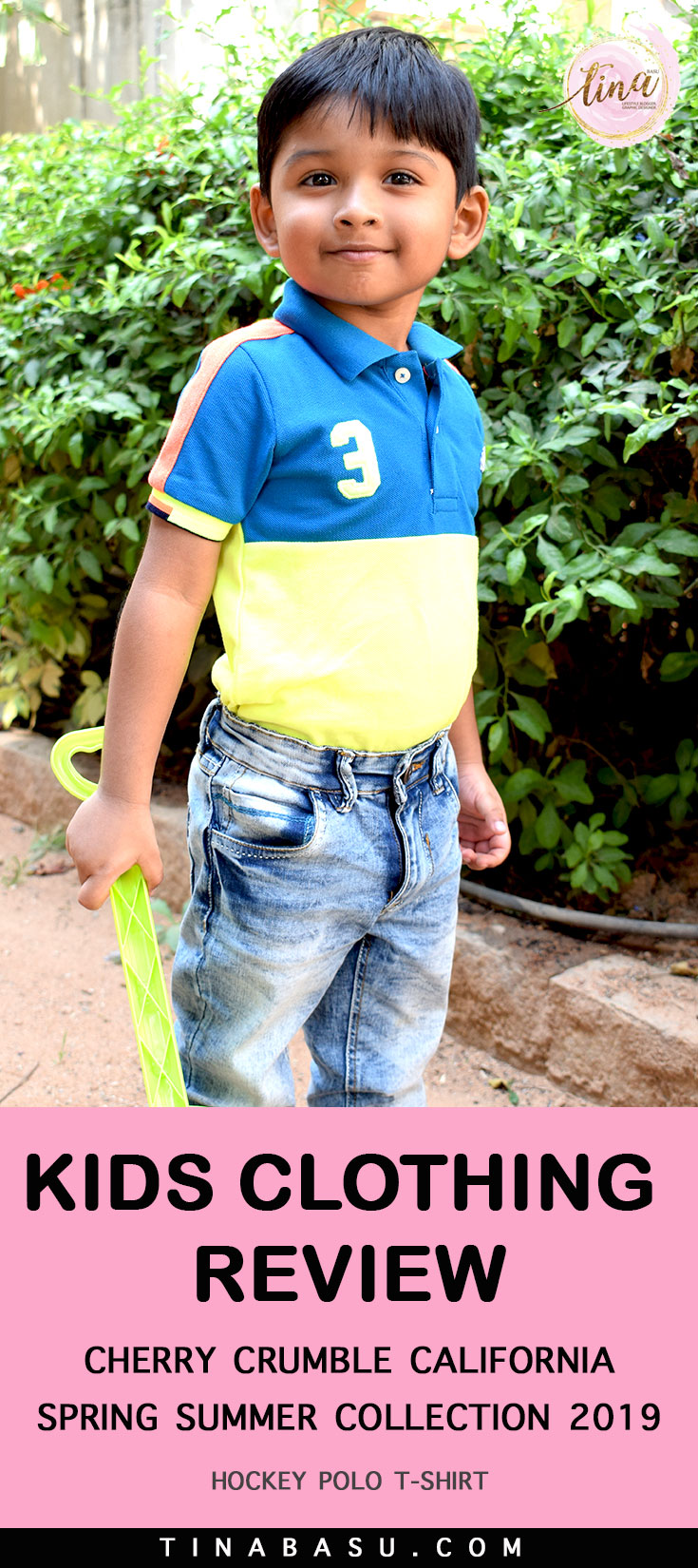 He wore this Hockey Polo T shirt from the Cherry Crumble California Spring Summer Collection to school on a no uniform day. It's light breathable and has some beautiful bright colors to make that statement! I liked the color blocking of this t-shirt which gives it that sporty look.
Hockey Polo T shirt by Cherry Crumble California – How does it feel?
The t shirt is made of 100% cotton which is light and extremely comfortable. I always try to use cotton and natural fabric for my son since they are breathable and doesn't give any rashes of discomfort to the delicate skin. This is top grade organic cotton that feels soft.
The Polo Neck gives the t-shirt a suave trendy look. I have a serious affinity for collared t shirts and polo necks.
I opted for a 4-year size and it fits him perfectly. He is 3.5-year-old but I tend to buy a little bigger size so that he doesn't run out of the size in two months. Believe me they grow up in a wink!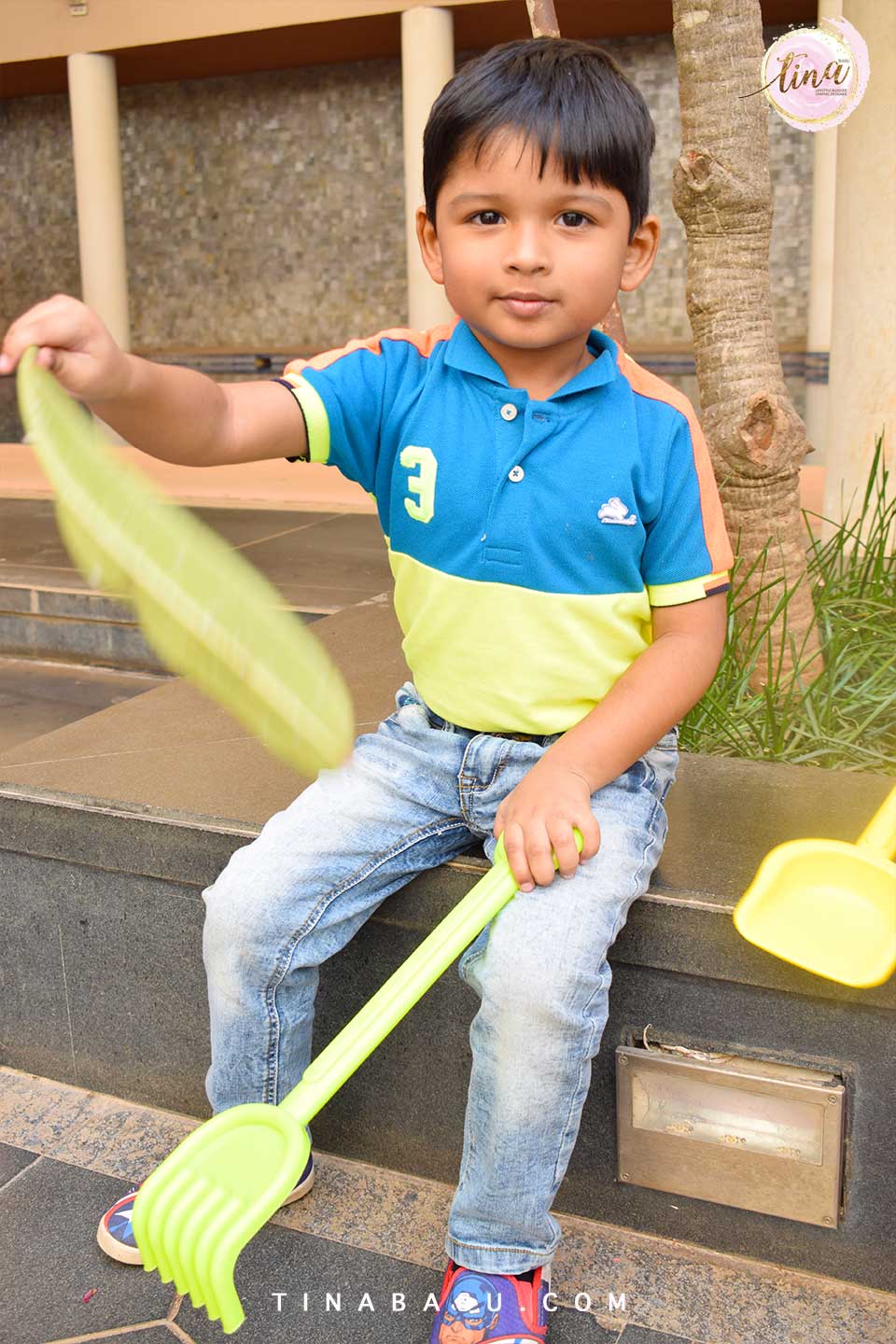 Did my son love his new T-shirt?
You can guess that from his smile. He wore it to school and then at park for his play time. I as a mom always insist on playing outdoors and I take him to the park every single day. This is the age where they need to run and jump and hop and skip and get dirty.
He looked enjoyed his playtime with friends while I captured his smiles.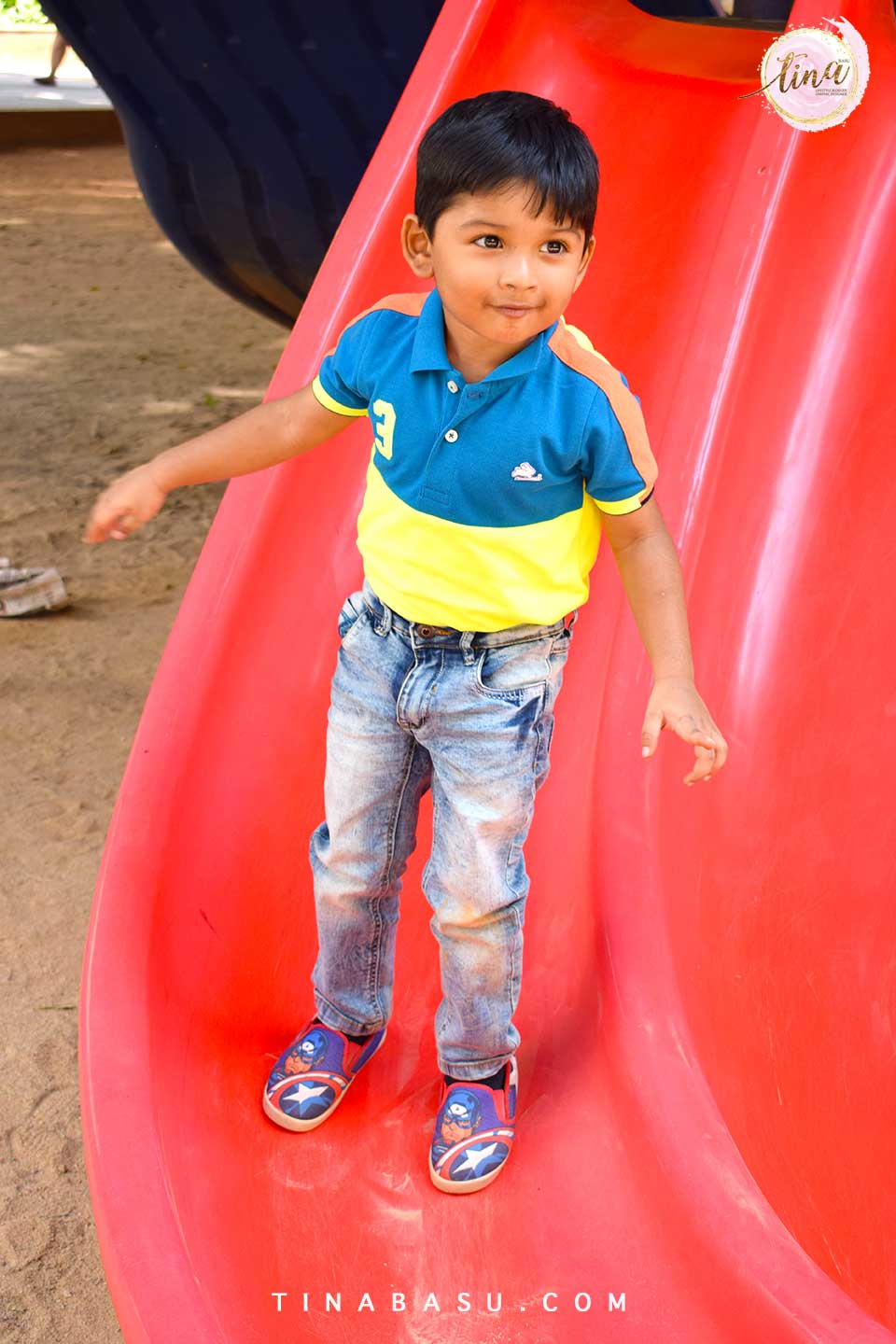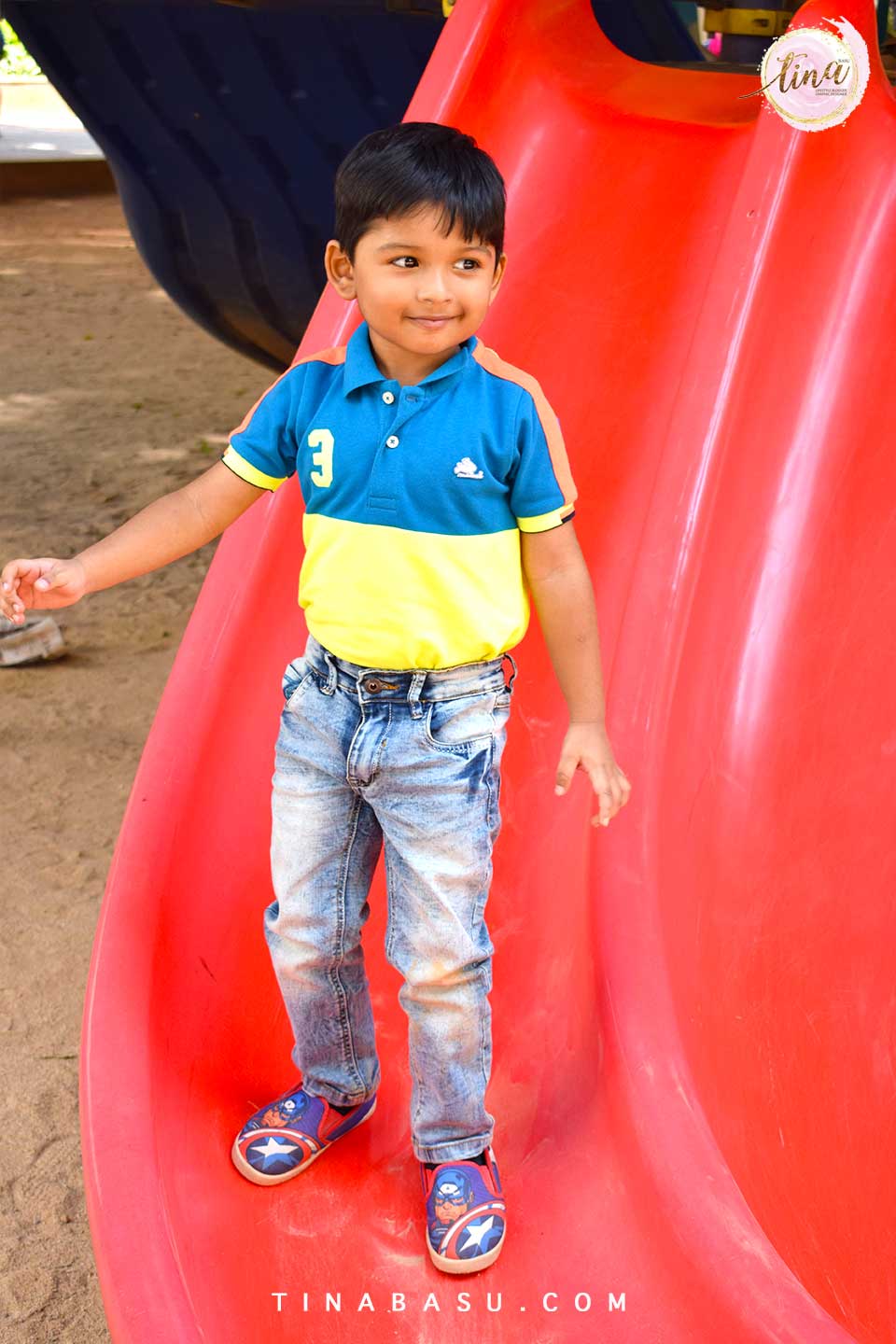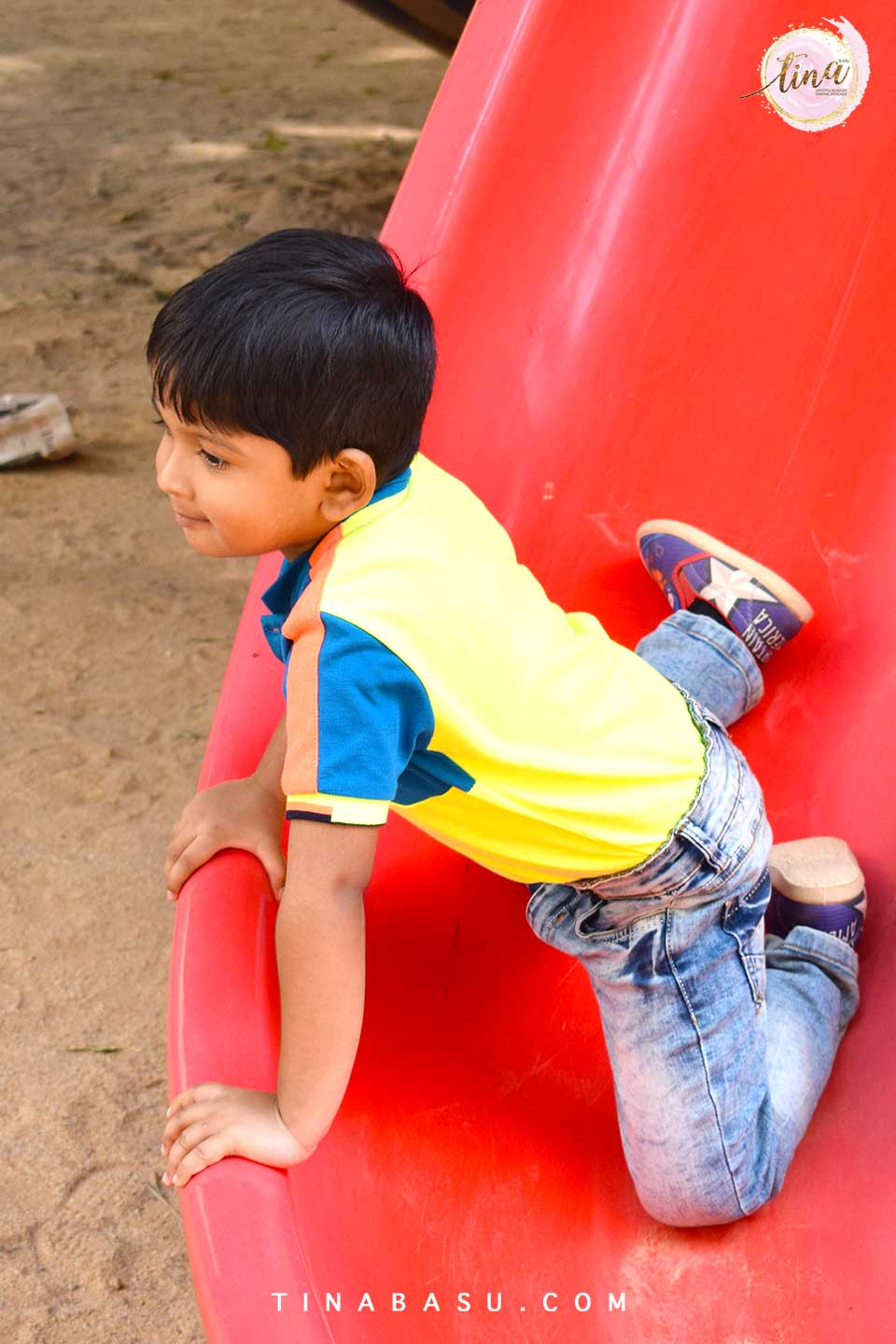 The Hockey Polo T-shirt has a bright color blocks design with bright blue and neon green on the front. It also sports a numerical 3 and the bunny logo. The half-sleeve t-shirt also has orange color blocks on shoulders and arms.The back however is neon green that gives it a sporty look.
The T-shirt sells at an MRP of 1599 (but right now there's a 55% discount going on their site)
PROS:
– Amazing varieties of trendy designs.
– Good quality clothes!
– The Spring Summer Collection looks pretty good
– Material is very good and comfortable
CONS:
– Price. But the discount currently is amazing!
Overall Thoughts
If you are a mommy of a boy you know the hardships of finding something that looks trendy and fashionable! Everything I seem to like is for girls! But I liked the t-shirts and party wears from the Spring Summer Collection 2019 by Cherry Crumble California.
I liked the pop of colors and they look bright on kids.
Have you checked their collection yet?