Camping and adventure are the 'in things' for young professionals. These Camping sites near Mumbai are popular destinations for short weekend trips.
Everyone looks up to weekends to get away from the mundane. As winter sets in, let's explore places where you can go camping and unwind. If you are a person who doesn't shy away from sleeping under the stark sky lit with million stars, then this list is certainly for you. Below are 7 unique Camping sites near Mumbai which will certainly impress you.
7 Camping sites near Mumbai for your Weekend Trips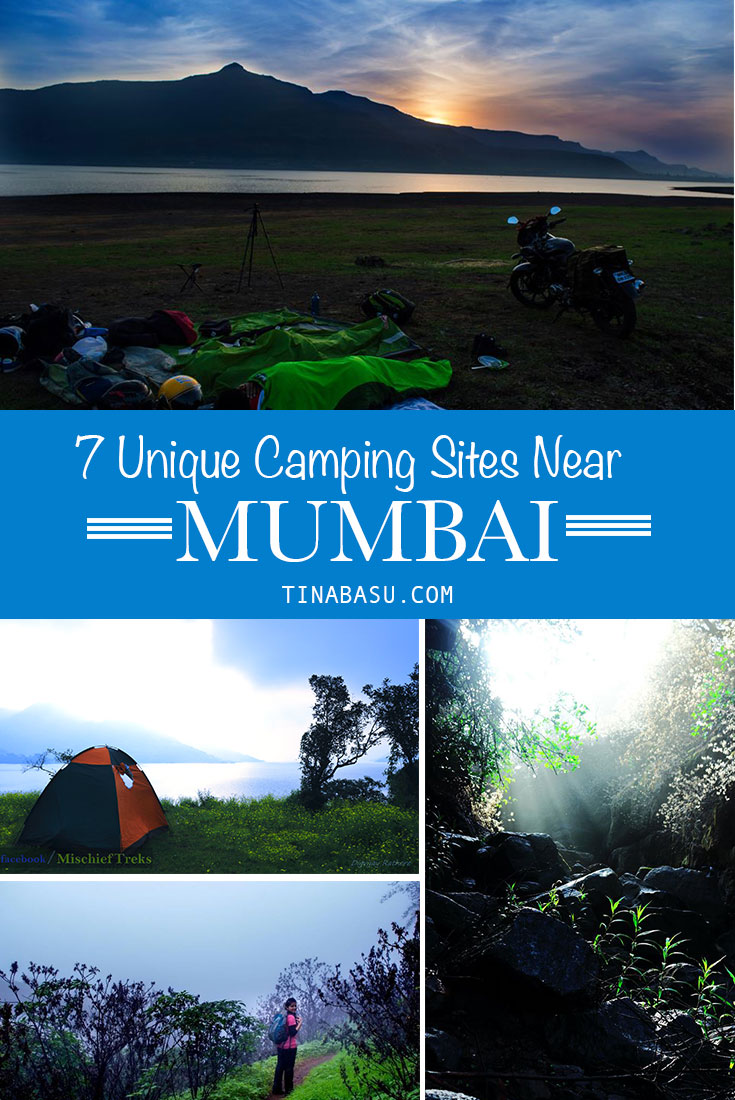 Revdanda Beach Camping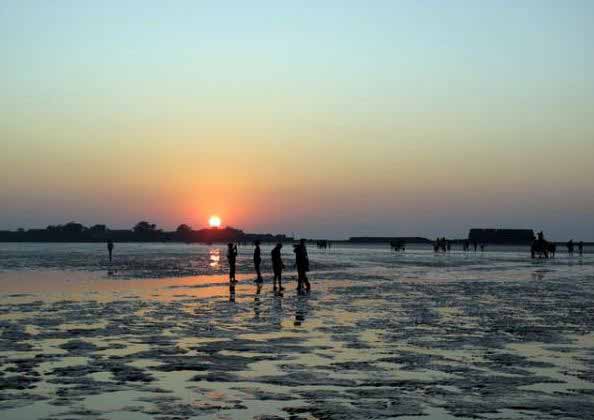 A black sand beach, a Portuguese fort with a chapel in ruins, coconut and beetle-nut plantation and a monument of the first Russian traveler are few unique things you would find in this coastal beach that stretches beyond the Kundalika creek. I am talking about Revnanda beach, a secluded beach on the outskirts of Alibaug.
Enjoy camping by this beach with the local Parsi community, while they serve you the most authentic fish thali.
Andharban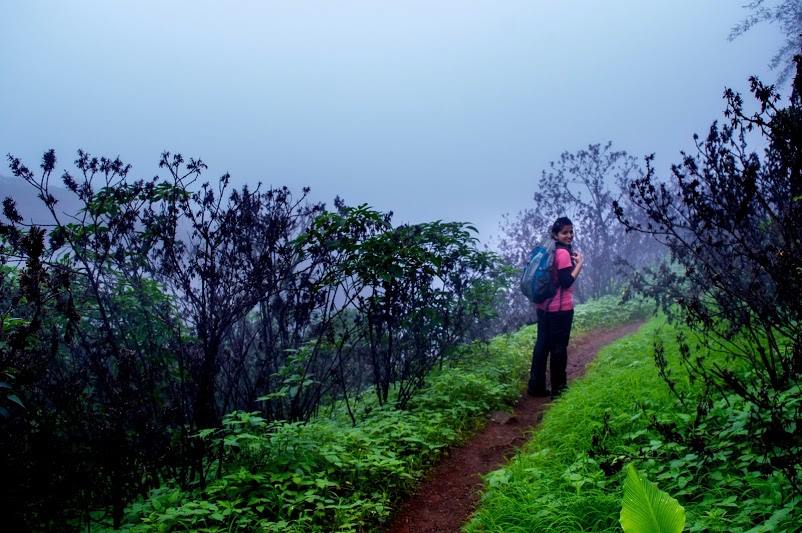 Come winter, and the dark forest becomes home to numerous migratory birds that flock from faraway places.  The flora and fauna of this place is at its alluring best as winter sets in. Camping under the sun-kissed behemoth trees with the gushing sounds of river Kundalika and waking up to the chirping of birds is an experience on its own.
Matheran- Charlotte Lake Camping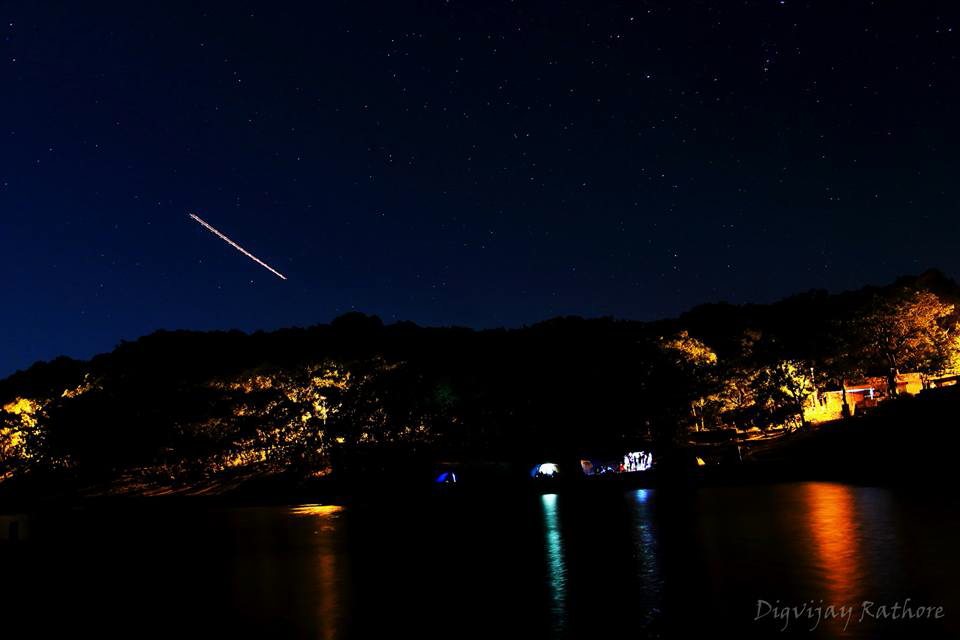 Matheran is famous for being the most unpolluted hill station of Maharashtra and Asia's only automobile-free hill station. Located just about 90 km from Mumbai, it makes a perfect weekend getaway. Charlotte Lake is one of the most spectacular and picture-perfect spots of Matheran with lush green surroundings and camping by the lakeside is the best way to break away from the hustle around. Since the lake is the primary source of water supply to the hill station, boating and other recreational activities are restricted. You may walk down to Lousia point and Echo point which is nearest spots.
Bhandardara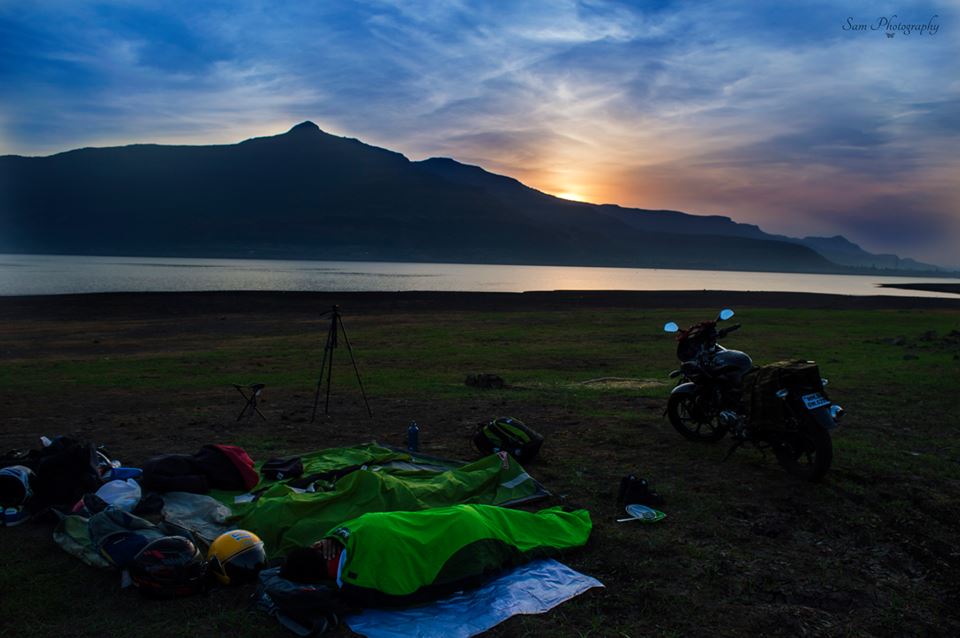 At an altitude of 2471 ft ASL, Bhandardara, a water reservoir surrounded by Sahyadri hill ranges is a treat to the eyes. You camp under million stars amidst the serenity of the Arthur lake. The destination is an absolute delight for star gazing and star photography too.
Sandhan Valley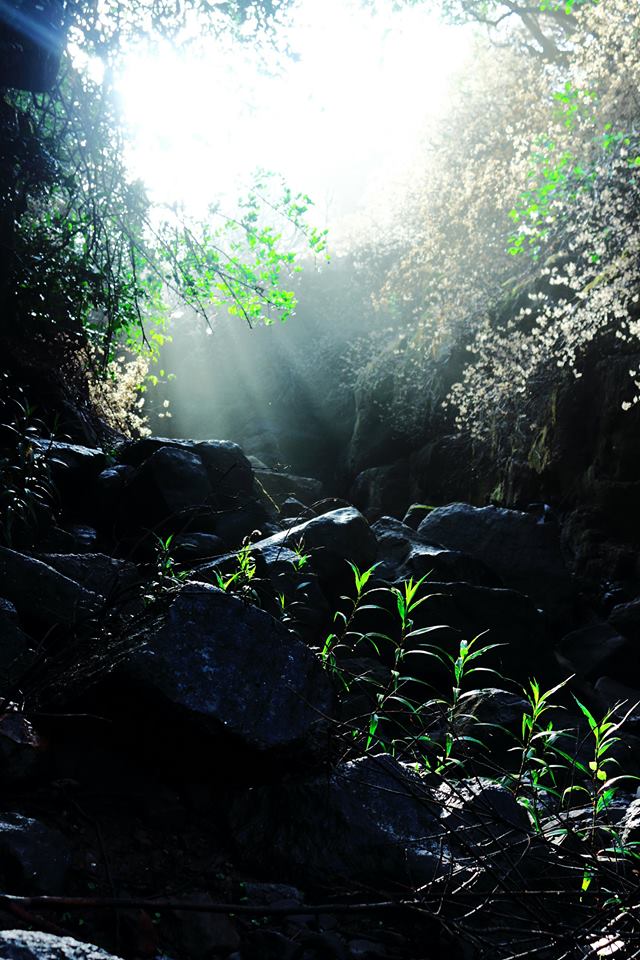 What's winter without some adventure? This winter, go trekking to the valley of shadows that offers a combination of both adventure and camping. You get to experience the thrill of rappelling if you haven't already done it earlier. The campsite of Sandhan valley is surrounded by peaks from Ajoba range and you wake up to a mesmerizing sunrise.
Shirota Lakeside Camping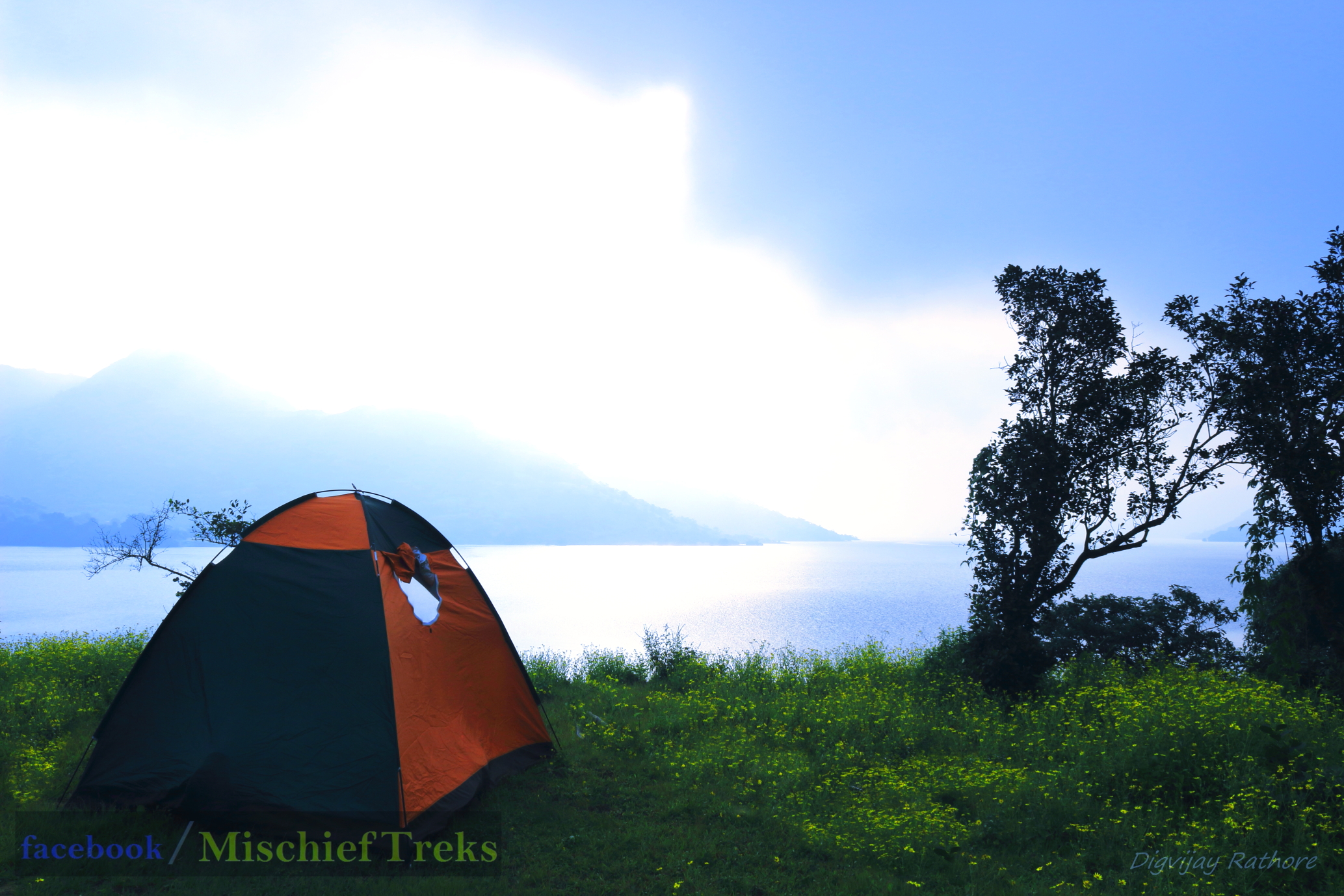 11 Kms from Lonavala, far away from the usual din and surrounded by dense forest cover, is located the secluded Shirota lake. This place remains my all-time favorite camping destination due to the serenity and quietude it offers. You can enjoy a barbeque and bonfire night with music and games galore.
Bhira – Devkund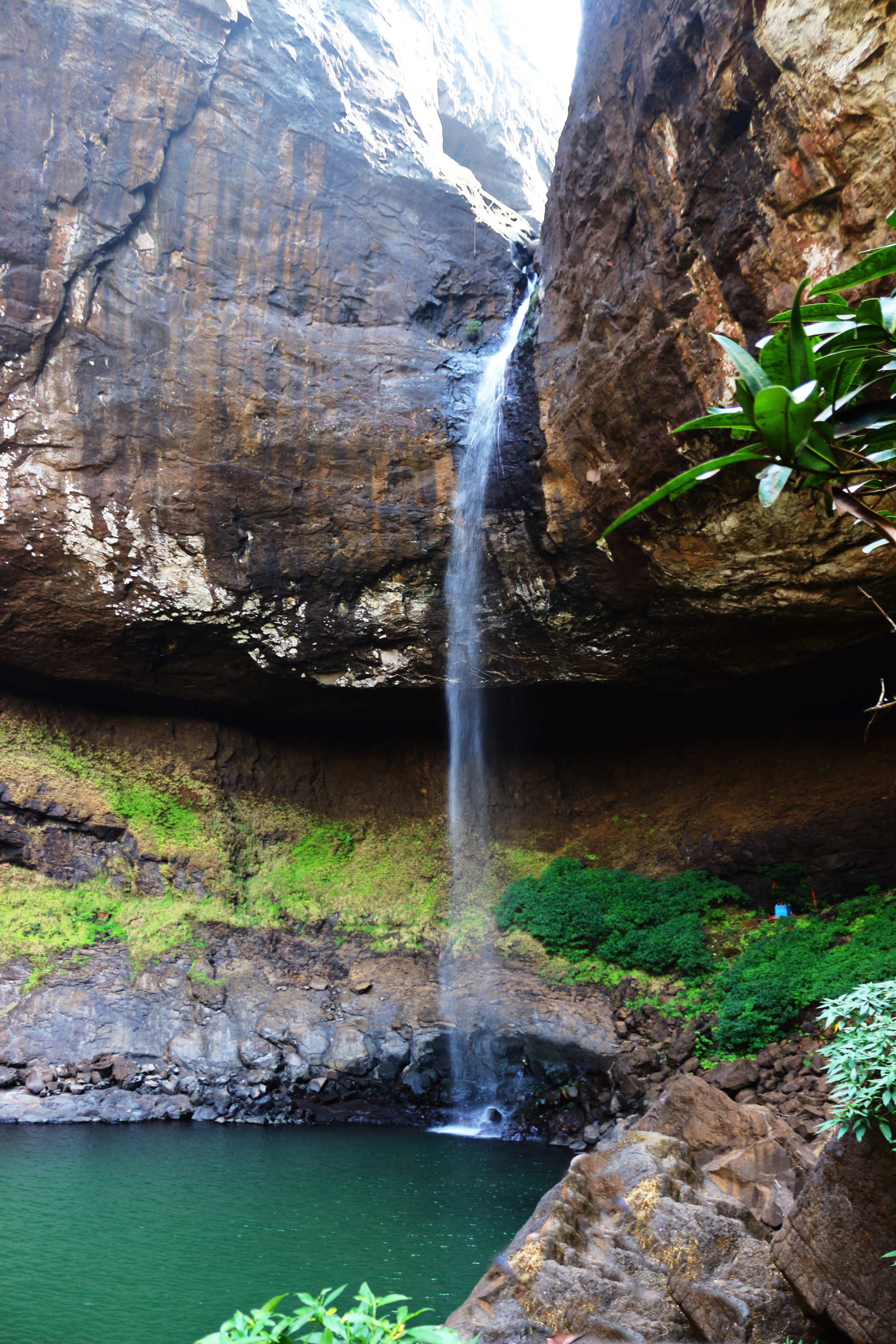 A small trek to the picturesque Devkund waterfall crossing the river stream and camping at Bhira can be your next weekend getaway. Away from the city bustle, the water of this scenic pond is crystal clear and you can bask under the sun-kissed waterfall.
Have you started camping yet? Would love to know about your weekend camping experiences.
***
Today I have Dipanwita from Cocktails Mocktails and Life guest posting on my blog as part of #mymojo hosted by Shalzmojo.
Bio: Dipanwita is a solo backpacking traveler who loves to indulge in photography too. Being a history buff, she loves exploring untamed roads, veiled cultures and everything that's almost lost in history. Her travel stories reflect a connection with history, culture, and people of the places she has been to. Coffee, good books, and good conversation can get her going anytime.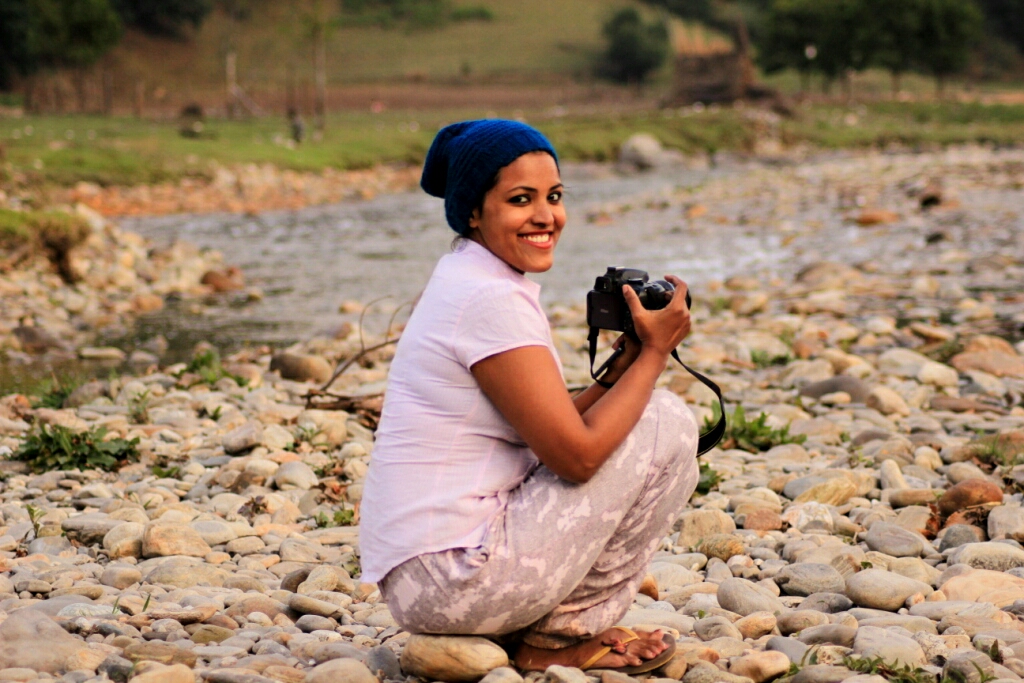 Read how she stepped into China without a Visa  
Facebook | FB Page | Twitter | Instagram 
Linking up for #wordsante with Namysaysso for every post deserves some love