Buying a home in Bangalore can be a tedious task with all the options present. if you want to buy home in banngalore, visit Prestige Keys, the property expo by Prestige Group, from 23-rd to 25th Sep at ITC Gardenia, Bangalore.
Last time, I told you about Prestige Keys, the Property Expo by Prestige Group. I took it upon myself to visit the Expo and give you the real side of it. This post is specially for people who are looking to buy home in Bangalore.

Want to buy home in Bangalore? This post is for you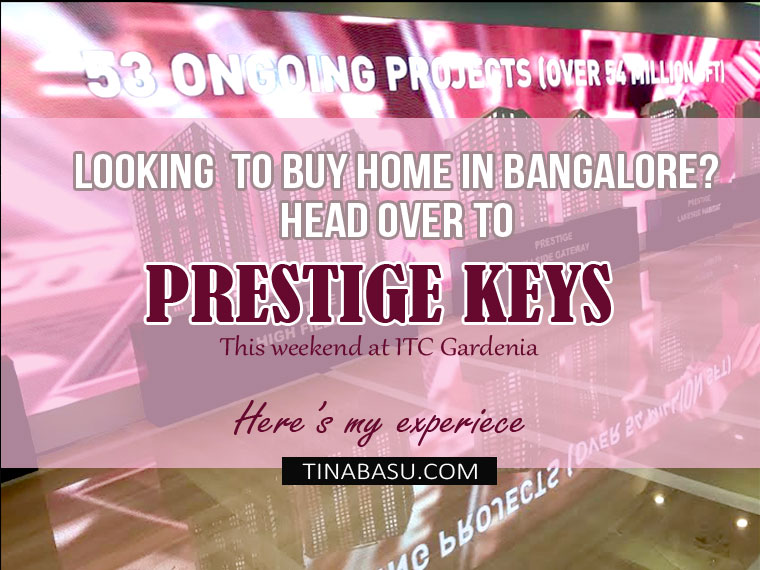 I headed over to ITC Gardenia, to catch all the real estate projects coming up in Bangalore by Prestige Group. While buying a home, myself few years back, I have visited various property expos around Bangalore. But Prestige Keys turned out to be one of its kind. No wonder the Prestige Group stand for quality and luxury. If you are looking to buy home in Bangalore, I would suggest you do not miss this property expo.
After the registration as we enter hallway everyone's greeted with the VR lounge where you can check out some properties wearing the virtual reality glasses. I happened to check out Prestige Golfshire, a gated community project at Nandi Hills with a full golf course. The VR glasses almost teleports you into the property and you can take a walk through amidst the beautiful villas.
You can also check out various properties on the augmented reality screen. Where you see yourself in the actual location of some of the prestige properties. I happened to be in this beautiful living room at Prestige Ferns Residency.
But the real deal is inside the banquet hall where you have different stall for various projects both completed ready to move in ones and on-gong projects. There are over 38 projects across Bangalore, Chennai, Hyderabad, Mangalore and Kochi, which are being showcased at Prestige Keys property expo.
What properties can you check out at Prestige Keys?
When you see the property visuals on these giant LCD screens at every stall you know how beautiful the property is. With lush greenery and beautiful amenities every property exudes luxury and tranquility. Prestige Jade Pavillion, Prestige Ivy Terraces, Prestige Sunnyside are all ready-apartments around Marathalli-Sarjapur Outer Ring Road in Bangalore. Prestige White Meadows is a beautiful completed Villa Project in Whitefield.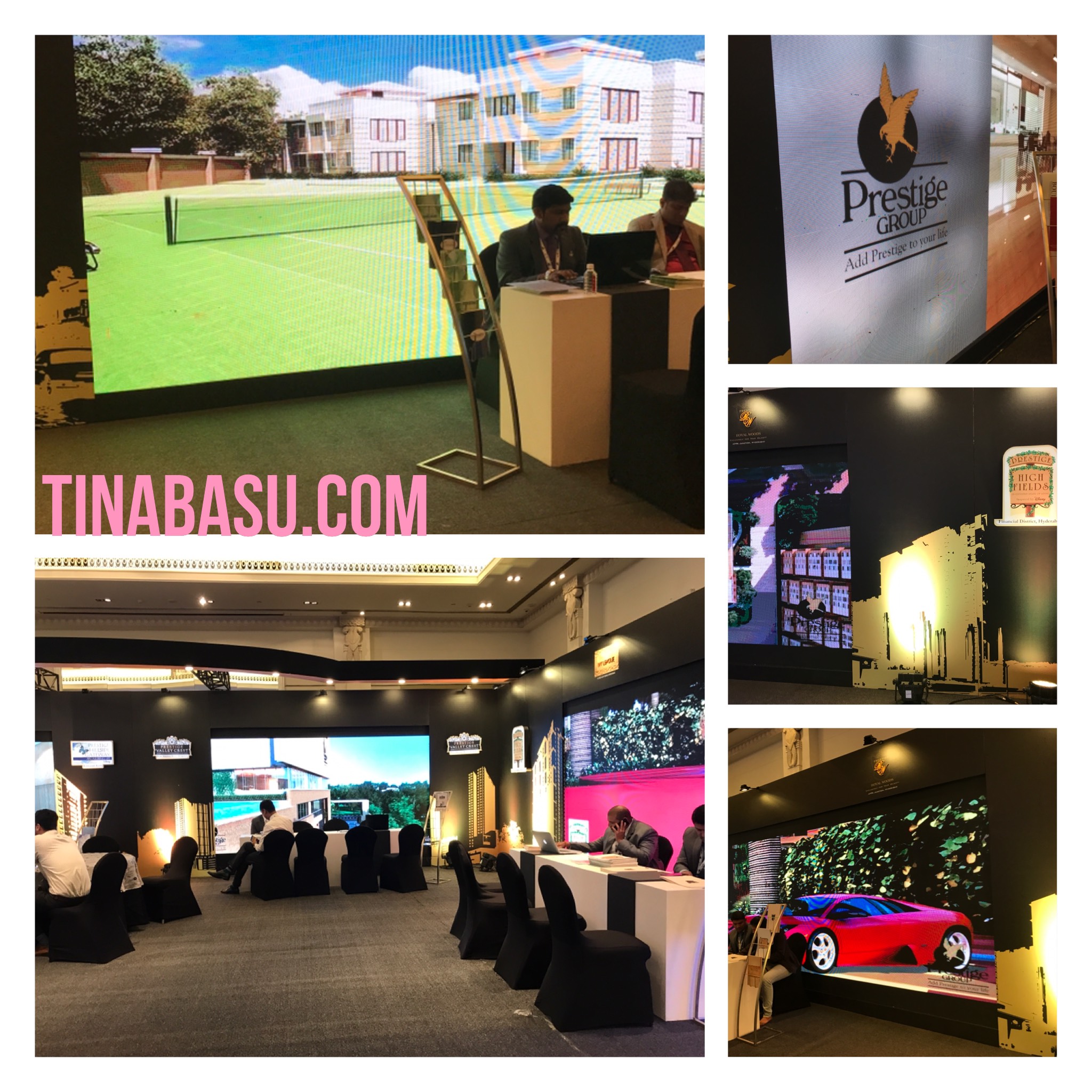 There are various projects in Chennai, Kochi, Hyderabad and Mangalore that you can check out too. Prestige Neptune's Courtyard in Kochi, Marine drive looked surreal. Sea facing apartments and high rise towers, it speaks beauty.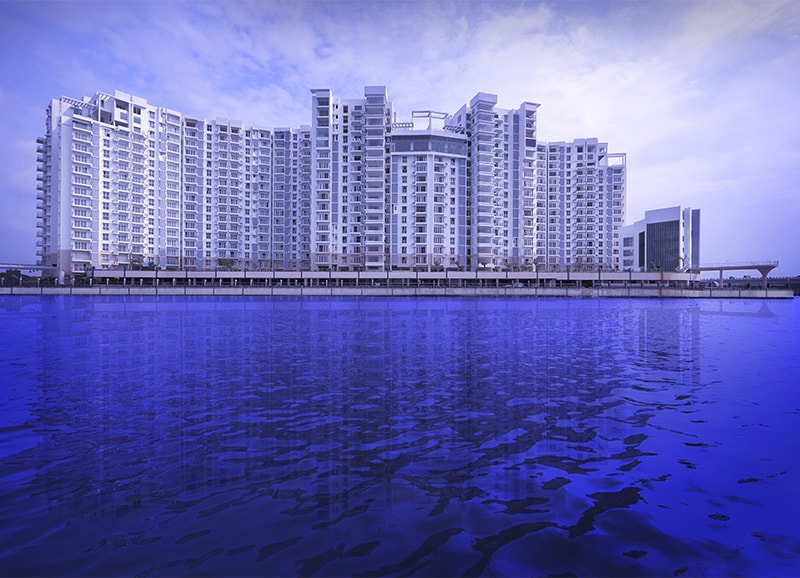 What is the deal in Prestige Keys for Home Buyers?
There are some exciting schemes if you are looking to buy home in Bangalore and these other four cities. On read-to-move-in projects you can avail an interest rate of 3.99%*. Which I think is amazing. You will hardly get such a low interest rate anywhere else.
For buyers who are looking to book homes in the on-going projects, Prestige Group has come up with yet another cool offer. You can book and pay with a 10%* amount and you have to start paying EMI only after you get possession after the project is completed! How cool is that? Those of you know the loan disbursal process and EMIs, you know you have to start paying EMI as soon as your loan is passed and disbursed. This is specially helpful or buyers who are staying in rented apartments currently. You don't have to be in a situation where you are paying rent for your current house and EMI for the future home together. For those 18-20 months you are free off the pressure of EMI.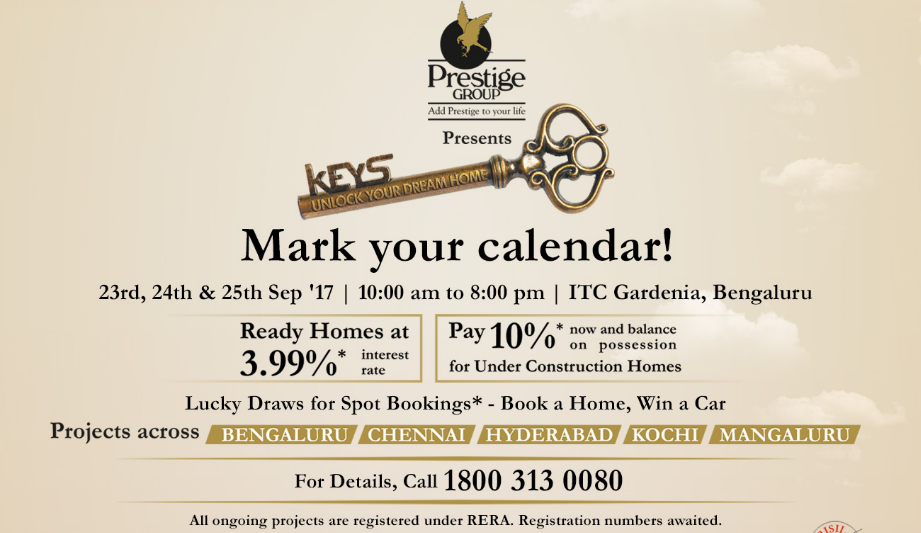 What Else Awaits You at Prestige Keys? Lucky Draw
Yes there's a lucky draw at Prestige Keys for buyers who are booking homes on the spot. You can win a Maruti Suzuki Vitara Brezza every day. Yes there are three Brezzas up for the grab! There are various other shopping vouchers from Forum Mall and food vouchers from Angsana.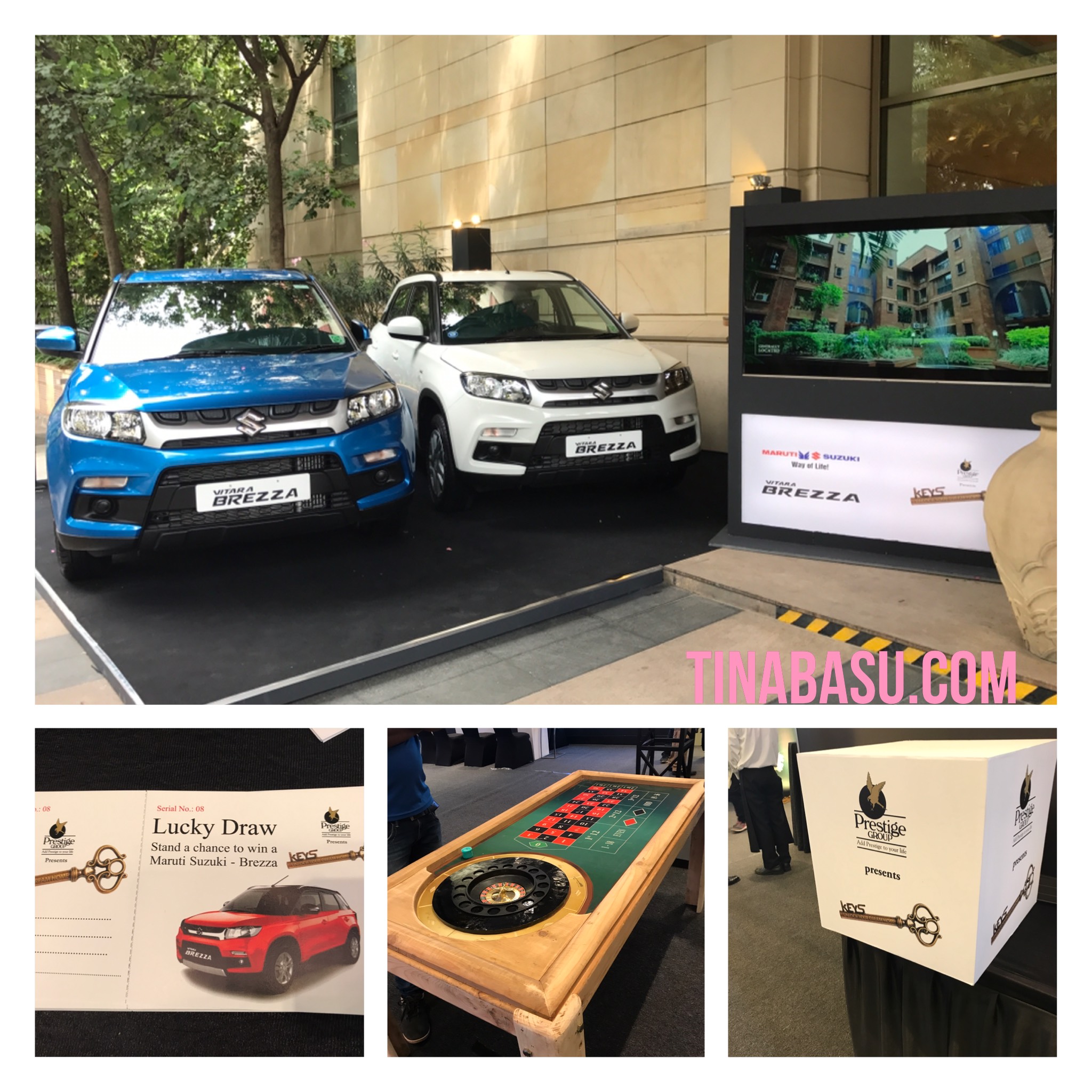 Some Brezzas are up for grab, everyday, on lucky draw upon booking @prestigegroup #PrestigeKeys #KEYS #Keys2017 pic.twitter.com/15H0MLt51o

— Tina Basu (@twinklingtina) September 23, 2017
So why are you waiting? If you are looking to buy home in Bangalore, don't miss the Prestige Keys over this weekend.
Check out my Instagram @twinklingtina for more photos and stories.
Prestige Keys – Real Estate Expo in Bangalore
Date – 23rd, 24th & 25th September
Venue – The Botanique, ITC Gardenia
Time – 10 AM – 8 PM
You can confirm your participation on the official site or call 1800 313 0080