Having a preterm baby can be difficult on the mom. You are scared and worried about their well-being and development. Rounds of NICU, sleepless nights, worrying about brain development and milestones are inevitable. But there are way too many myths about preemies that needs to be looked at. According to WHO, every year about 15 million babies are born prematurely around the world. So it's pretty common. Here's busting 5 Nutrition myths about preemies.
But first who are pre-term babies?
A baby born before 37 weeks of gestation is considered a preterm baby. Premature babies are more susceptible to health complications than full-term infants. They need to be under special care to constantly monitor their breathing, feeding, and maintaining body temperature.
What are the Nutrition Myths about Preemies?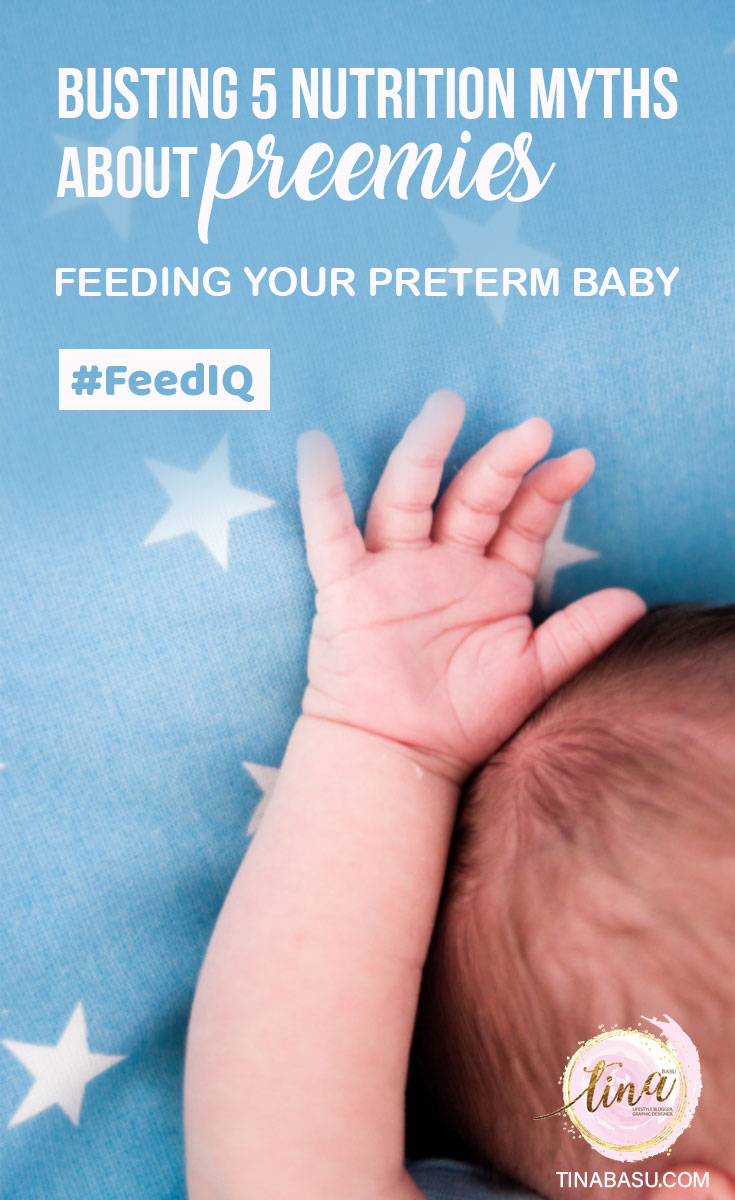 #Myth 1 – Preterm babies cannot Breastfeed Exclusively
Fact: Preterm babies can have a latching problem but there's no reason why you can't breastfeed them exclusively. Expressed breastmilk can be fed through syringe or infant bottles until they are strong enough to latch.
#Myth 2 – Premature babies cannot start breastfeeding until they are 34 weeks gestation.
Fact: The latching action comes in babies with practise. A pre-term baby can breastfeed even by 29-30 week gestation age.
#Myth 3 – Preemies don't eat as much as full-term babies
 Fact: A full-term new born baby's stomach size is like a marble, so you can imagine how tiny the size of the stomach would be in case of preemies. Preterm babies take less amount of feed in one session because of this reason. But they feed more often than full-term babies. You might need to feed your preterm baby every hour or every half an hour depending on his weight and size.
#Myth 4 – Preemies are always smaller than kids of same age
Fact: Most preterm babies catch up on weight and height by the end of their first year. The first few months in the life of a preterm baby is crucial and its best not to compare them with full-term babies of same age during this time.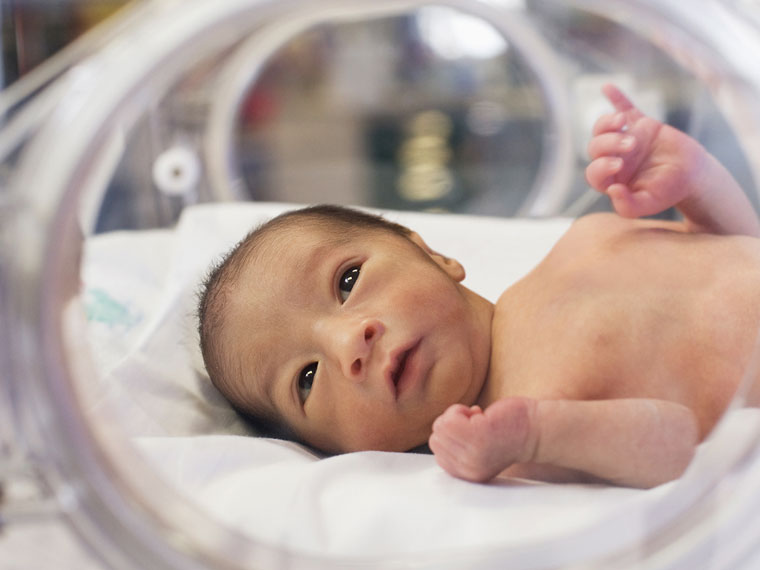 #Myth 5 – Preterm baby only needs formula milk till he can breastfeed
Fact: Breastmilk has prebiotics and probiotics and these good bacteria helps a preterm baby's gut with antibodies. These antibodies help to protect intestinal inflammation and infections like NEC and sepsis. The colostrum is very important for a preterm baby too because it stimulates rapid growth of the intestinal tract and mucosal lining. There's no reason why you should skip breastfeeding your preemie and stick to formula milk.
Breastmilk is more than just a meal. Don't be scared to feed your preterm baby
Breastmilk is more than just a meal! Breastmilk helps to reduce many serious preterm complications and is a life-saving natural medication for preemies. WHO recommends exclusive breastfeeding as the optimal source of nutrition for the baby for the first six months of life.
Breastmilk is also important for brain development in an infant. 70% of your child's brain development happens during pregnancy and 90% of the baby's brain growth happens up to 1 year of age. Breastmilk alone contains specialized nutrients like DHA, Natural Vitamin E, Choline, Taurine and Iron that help in brain development and infant cognition.
Don't be scared to breastfeed your preterm baby. They need your milk for its protective factors. Breastfeeding and mental stimulation together is the best FeedIQ you can give.
Deficiencies in macro-and micronutrients during pregnancy and lack of proper nutrition can hamper foetal development. An expecting mum and a lactating mum both need equally good nutrition for baby's development. While you need to ensure you are having optimal nutrition during pregnancy, you can also supplement with specialized nutrition made for expecting and lactating moms.
SimMom IQ+ is a blend of brain nutrients and high quality protein containing DHA, natural vitamin E, choline and taurine that helps foetal development and pass good nutrients while breastfeeding. Just two servings of SimMom IQ+ everyday will help meet 100% RDA requirements of key nutrients during pregnancy and lactation.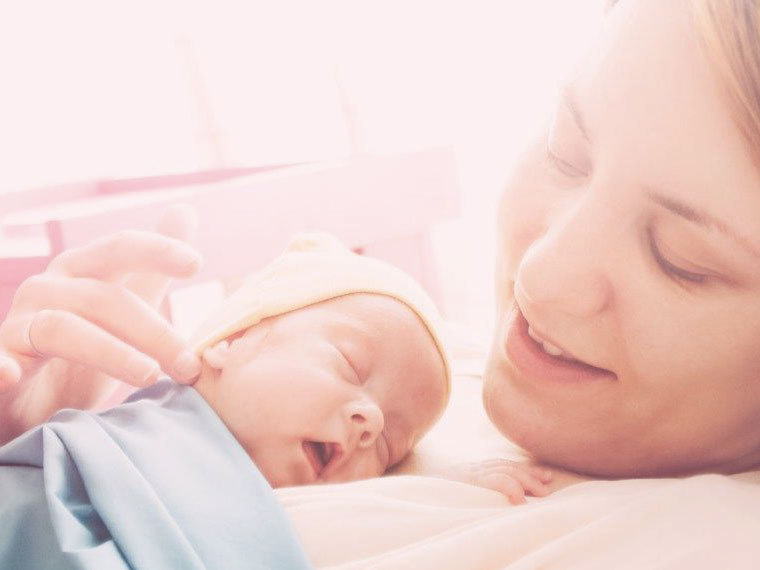 Did You Know, most neo-natal deaths are preventable?
India contributes over 40% of the global low birth weight babies who are highly vulnerable towards morbidity and mortality. But most neo-natal deaths are preventable. With proper resources and training saving lives of infants, mostly pre-term babies get easier.
Abbot has joined hands with Laerdal Medical India Pvt. Ltd. Which is the Indian subsidiary of Laerdal Medical AS (Headquartered in Norway) to train Nurses on Essential care for every baby and Essential care for small baby. This specialized training designed by Laerdal consists of –  small baby care, exclusive breast feeding, manual expression of breast milk & nasogastric tube feeding, Kangaroo Mother Care, Family centric care etc.
Laerdal goal is to save 500,000 more lives per year by 2020. They aim at helping save lives of new-borns and mothers in low-resource countries. Let's wish them success in making India a better equipped country for handling preemies.