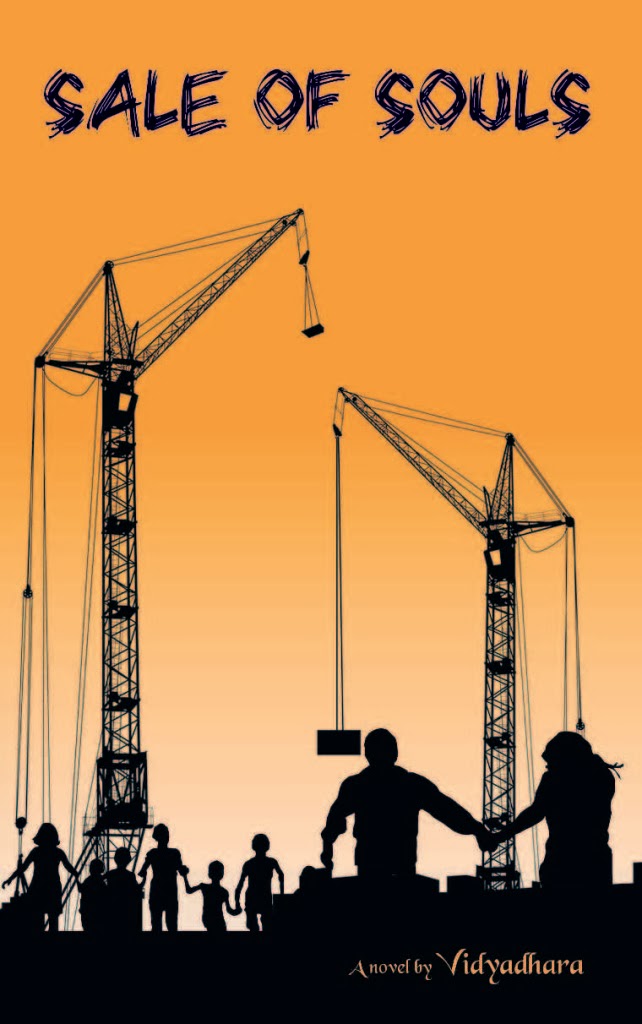 Hello people, Happy New Year everyone. I am back in my space after soooooo long, I almost forgot I used to write here!! I have so many book reviews to update, all this work and travel has been making me lazy and pushing me at my wits end… But now I'm back to the pavilion and rearing to go.
So first things first, over the last two months there are many books that I have read and have watched some really bad movies, so I'm thinking I'll skip reviewing those movies and concentrate on the great books. There are some more plans as well; I'll let you know about it when I finally come up with it.
So I got this book Sale of the Souls some time back (actually long time back) from the author. It looked simple from the cover design but as the saying goes – it's better to read than just go by the cover. It's rather on a serious note of land acquisition and love amidst that. So let's see how the book was.
In a remote coastal village of Canara the life is quiet & slow, villagers lead their lives in spite of the government apathy for any infrastructure. Only few dare to cross the village and take up higher education in the nearby town. Samar, our protagonist, is one of them who is the first person to do a PHD from this village and is happy being a professor in a college in the town. Roshni the young daughter of the village head is fresh out of law-college and is eager to spread her wings.
In the trying times the villagers face with the mean government body which is waiting to grab their fertile land for developmental projects. It not only poses a threat to the villagers and their livelihoods but also the bio-diversity of the region. In these difficult times Roshni tries to make her voice heard by getting people together and opposing the political big wigs where as Samar tries to look for a peaceful solution and both with their opposites finds themselves in love.
I am really surprised by the way the narration is kept simple yet endearing. I have been reading some serious heavy books recently which have such deep under linings. We read about land acquisitions and all the protests, rallies and 'morchas' against them in the papers, but probably never think about how the people who are entangled in that feel or think. In literal sense we see 'sale of souls'. It's quite awakening, and I hope we start thinking about it seriously. I like how the characters have been developed and the little nuances that are detailed.
Vidyadhar Durgekar as I read over the internet is a multi faceted man. He has worked for the armed forces, in the corporate world in India & abroad and now is an author. This is his debut novel and I think he has done a great work. He blogs at
http://www.vidyadharas
.
blogspot.in
,
and you can read more about him there.
My Rating – 3.75/5. It's a good serious read.
Genre – Political Fiction
Publisher – Leadstart Publishing
———————————————————————————————
This book was sent by the author. These are entirely my own views and I try not to be biased while reviewing.
———————————————————————————————