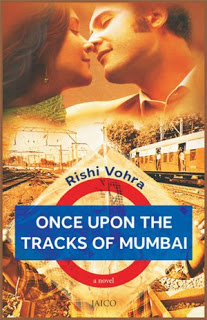 The book from the back-cover synopsis sounds interesting. Though you can get a feeling that it might be about life and times of an autistic patient – don't think that way – it has much more to offer.
It's a book which is bound to give you a mixed bag feeling – it has a bullied child, jealous sibling, innocent love and then some super hero moments, super love story twists and turns – in short it's enough to keep you hooked into it and entertain you.
I must mention I read this less and almost visualized the story more – thanks to the author.
Babloo or Balwant Srivastav was born a special child with special needs. Unfortunately his parents were neither keen in his interests nor were they happy with him. Affection, love and help were all showered on his younger sibling who was born a normal child. From Childhood to youth only thing Babloo was accustomed with was being rejected by teachers, family, society. He had no friend except Vandana.
From getting bullied regularly at his Railway Colony quarters to getting treated as secondary at home Babloo ignored everyone and lived in his own world. His world consisted of him, his dreams and his dream girl Vandana. Only desire Babloo had in mind was to express his feelings to her and make her his lady love.
Things started to change when the secluded yet strong Babloo saved a girl from being raped by a rowdy gang at the railway tracks and with that was the birth of the superhero character of the story – The Railman.
With different twists and turns the story revolves around Babloo's fight against society, how he wins his parent's love and people's respect and of course his lady love.
Simple yet strong characters – I am particularly impressed with the characterization of Vandana. The simple girl next door who desires for the big yet tries to be aligned with tradition and moral.
Babloo of course is the hero and superhero who expresses his confusion, innocence with grace.
Story writing style of debutant author – Rishi Vohra is very refreshing. He has aptly brought out the character of Babloo well through the monologues. Check here to know more about the author.
At some points you may feel it's going a little OTT but I will give it a benefit of doubt of being inclined with the superhero culture that we aware of – thanks to our movies.
It's always a happy ending with issues falling into place unexpectedly (read heroine waiting for you and turning up in your life unexpectedly).
This I can't help but have to say I would have liked a better cover design for this novel.
It's definitely a good read and you will not get bored. The story picks up the pace after few chapters. So it's definitely on my list of recommendation.
Rishi Vohra had contacted and sent me this book long time back but I am posting the review now – this happened due to some hectic schedule that I was facing over last few months. I have been scattered around different cities and am still living out of suitcase/carton boxes (I still have to settle down in my new house). So sincere apologies to Rishi.
Book –
Once Upon the Tracks of Mumbai
Publisher – Jaico Publishing House