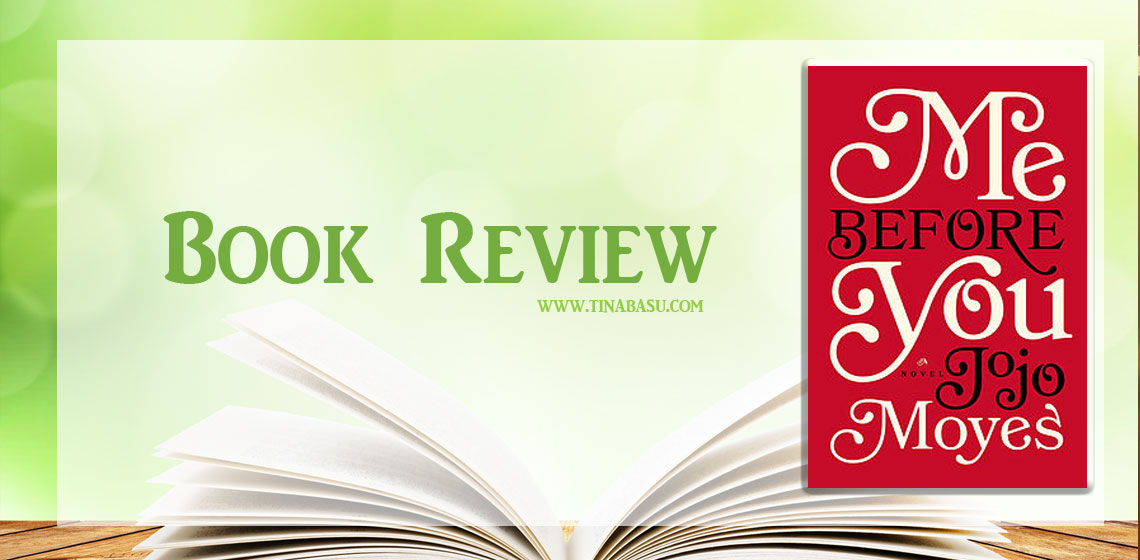 There are love stories that read and feel – hmm, good, cute, wish the characters have a good life and end at that. And then there are stories that make you think, that make you feel worried, that make you cry, that make you want to revisit and change the end perhaps! Me Before You by Jojo Moyes is that kind of book that might make you realize you are an emotional typhoon!
There aren't many novels that make you so damn emotional! I mean novels like The Fault in Our Stars or Love Story did make me emotional and all, but Me Before You made me a weeping tear producing factory! So Miss Jojo Moyes I don't know whether I should thank you for such an emotional upheaval in my little soul or should I ask you why, just why it had to end the way it did?
Let's Get into the Story
Louisa Clark, the cheerful working class girl lands up a job as a care giver and companion to the very wealthy and very angry Will Traynor, who has turned a quadriplegic, perpetually stuck to his wheelchair, after an accident.  Camilla, Will's mother has hopes that having the 'chatty' Louisa around might cheer up the angry and sulking Will, who once 'really enjoyed his life'.
Will, however, doesn't get along with Louisa on the onset and doesn't want anyone's sympathy or pity. But Lou keeps trying. Her 'perfect cup of tea' didn't break the ice much but pretty soon she ends up watching a French movie with Will. However, Will has other plans with his now non-existent life which has been upsetting everyone. Louisa tries hard to make him love his life again by tries to change his mind. She takes him to watch a horse racing, a music concert in her bid to make him at least "halfway happy".
Will is invited to his ex-girlfriend's wedding where he decides to make an appearance with Lou. Taking that forward Lou decides to take Will and his male nurse Nathan to a vacation to cheer Will up. He looks happy and enjoying himself for the first time in his post-accident life.
But will this change his decision? Will Lou be successful in changing Will's mind. Will they find love? You need to pick up a copy or get a kindle edition and unravel.
Why the Hell I got so emotional?
You will know it once you read the story. Watching life from Will's perspective is painful. Reading Louisa's thoughts about Will and her efforts to cheer him up are hopeful. These two are very different characters – Will is not the usual romance hero on whom you will swooning over nor is Lou your run of the mill hot and blond or brunette heroine of a love story. Yet Moyes managed to create a charming love story between them. She is the one to like glittery ballerinas and yellow and black striped leggings.
Moyes is a clever author, I must say, she brings out the flaws of her characters, and shows how good flaws can be, they are natural and it's great to be normal in spite of having those flaws.
About the Author – Jojo Moyes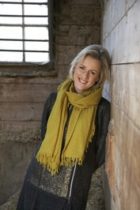 This British novelist is a former journalist who worked for The Independent for 10 years before devoting all her time to writing.
Her novel Foreign Fruit won the Romantic Novelists' Association (RNA) Romantic Novel of the Year in 2004.
You can read more about her at her website.
My Verdict
If you are a romance novel junkie – THIS IS A MUST READ. I got so carried away that I went and the movie too which was released last month. The movie's pretty good too. May be I'll review that soon as well. I learnt there is a sequel to this story too – After You. I really wonder what that has in store. My blogger friend Preethi recommends that I should read that too, in spite of me telling her I have no idea if I can take all this emotion anymore! So I am reading it anyway.
My Rating
A big 4.5 out of 5. You know why, by now.
Warning: Keep a boxful of tissues ready for the last few chapters and if you are watching the movie!
Book Details
Paperback: 480 pages
Publisher: Penguin (5 January 2012)
Language: English
ISBN-10: 0718157834
ISBN-13: 978-0718157838