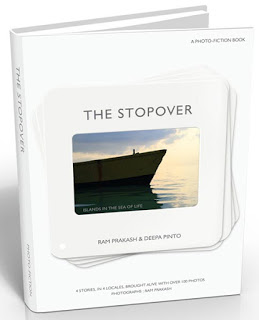 You have fact & fiction and then you come across photo fiction. I came across this very interesting combination at THE STOPOVER – an upcoming photo fiction book which promises to take the readers
on a voyage to four uncharted territories through four absorbing stories.
When you think about travel stories with photographs you think about the picturesque destinations across Europe or some other exotic tropical beach. The Stopover, however, is set across striking locations closer home – Ladakh, Chennapatna, Ooty & Chennai.
As I read through parts of the first chapter – The Tibetian Wheel of Wisdom – I figured out it had more to it than some beautiful clicks. Varun, the protagonist, seeks solitude in Ladakh to unwind himself after a breakup. And it is here he befriends three Tibetians – Tashi the guide, Dhondup the software engineer from Bangalore and Tenzin the monk. Inquisitive Varun seeks to learn about their lives and religion and comes across the heart wrenching stories of China's invasion in Tibet.
It gives an insight of the soulful life the Tibetian's had under His Holiness the Dalai Lama before things turned out ugly and overnight they lost their freedom to the Chinese assault. The goriness of torture torment and the cruelty by the Chinese is something that's hard for any Tibetian to overcome. The Lessons of life that Varun learns from the Tibetians changes him forever.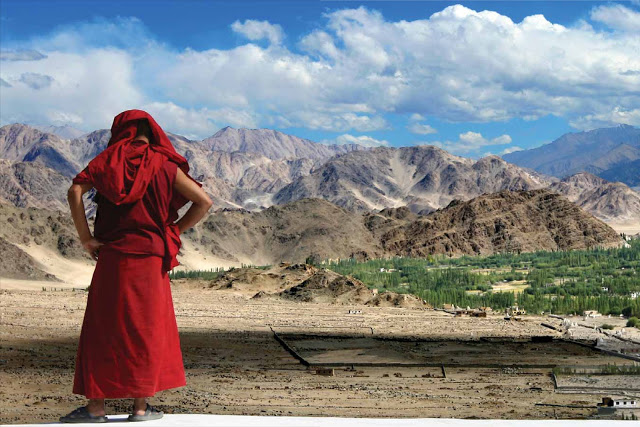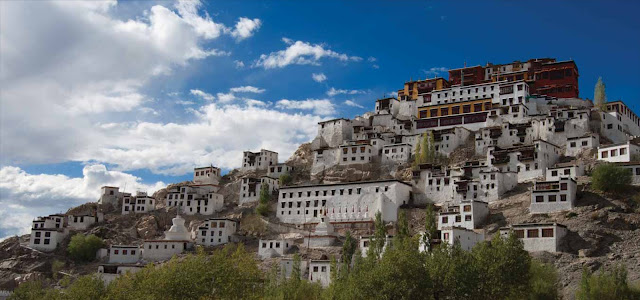 The Monastery in Ladakh has the same look as it had in Lhasa – photo courtesy The Stopover
The writers Ram Prakash & Deepa Pinto believe in every stopover in the voyage of life lies an exciting treasure trove and very rightly so. In my opinion it just might be the book with 'the difference'. Very different from the mainstream fiction this book has all the potential to do wonders aided with stunning pictures.
The Stopover book is due for release this October. More information is available at their website. Once I get my hands on this book the review will be up here. :).
Wishing Ram & Deepa all the best.