Xenodochial is an adjective that that literally means being friendly to strangers. Sometimes being xenodochial helps you to become a better person.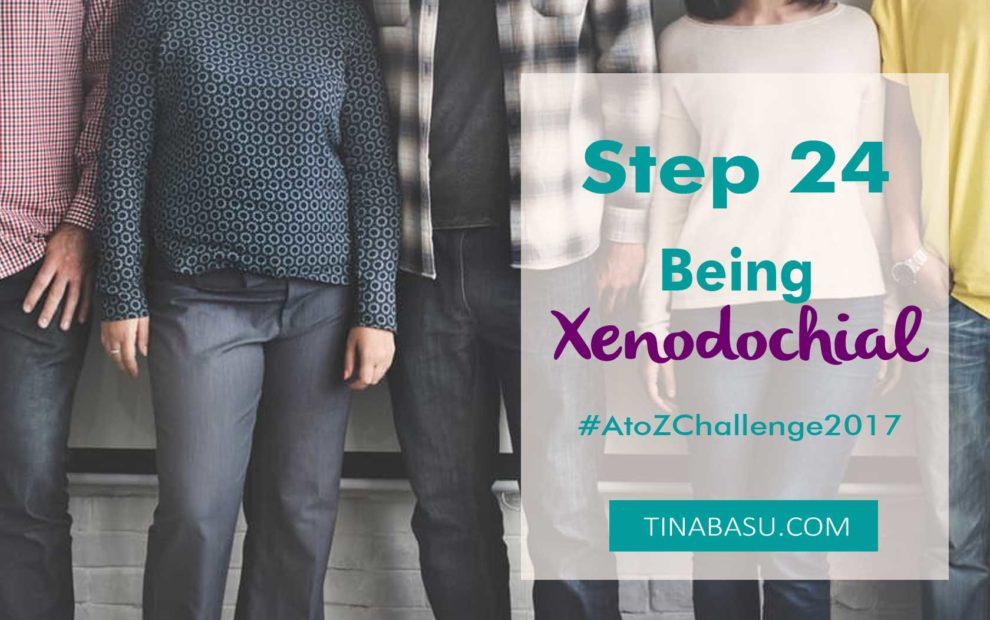 What is Xenodochial?
Okay, it looks like a new word to a lot of us. The word Xenodochial has been derived from the Greek word Xenos, which means strangers. In a lame world being xonodochial simply means being hospitable.
Why is being Xenodochial important?
It's foundation in building relationships – if you let people know that you value them, they are likely to do the same
Meet interesting people – meeting people makes you interact with them, it broadens your perspective in life.
Builds a supportive network for yourself – when you are friendly and hospitable people tend to like you and offer their support when you need them. What goes round, comes around – I like to believe in
How to practice being Xenodochial?
Don't hesitate to interact with strangers – not everyone can be bad. But rely on your instinct ladies – if you feel it will bad, back out.
Always offer a firm handshake – that is firm and not too tight. It's even important if you are at a job interview. It shows your underlying confidence
Help people if you think you are in a position to help –
So now you know why is it so great to be xenodochial
 Drop by my food blog Twinkling Tina Cooks where I am sharing 26 Dessert Recipes.