Wait and hope are the two things that I am doing these days. The wait for getting a good house is looking long and tiresome. House hunting is supposed to be exciting but its turning out to be irritating for me. The security guards of this area look clueless if you ask them "is there any apartment vacant in this building?" They look at you as if you are some alien or with a question on their faces – Apartment? Building? Vacancy? Which alien language are you speaking?
Last few days we have been strolling round in our area trying to look for a new pad (which looks decent and have little ventilation) after our landlord gave us a hint that they want to sell of the place where we are currently staying. But met with these kind of question-mark-looking guards almost at every building.
I thought going through brokers might be a better idea, but got to know a very interesting trend amongst almost all the brokers I spoke to. I named it 'The Broker's Availability Syndrome'. When they speak to you the first time they sound to be very enthusiastic, and willing to help you from the word go. They make you feel like there are abundant options, you just need to pick and choose. [As if they will construct some new building for you]. But then when the time comes for them to show you the house they go missing. "Yes madame, coming madame"… "Coming in ten minutes madame"… "Owner is not there madame"… "I am getting a much better place for you madame"… I have lost count of these statements now. This Broker's Availability Syndrome will soon make me broke for sure [both mentally and from my pocket for their charges!] How can I be more patient with this?
Even at work I am calling up and asking these fellows show something good, but the only thing, I guess, these guys know are committing and then vanishing. And they refuse to answer you calls when the moment arises! I am just waiting for one of these to turn up with some good apartments and hoping that I get a good place to park myself. I wanna ask them for sure, do you really get some joy by testing people's patience? God… help this poor child of yours…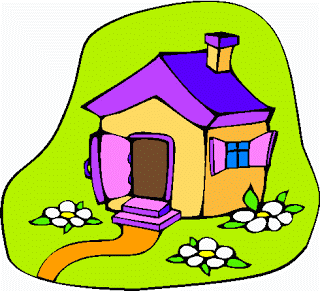 Looking like a distant dream 🙁