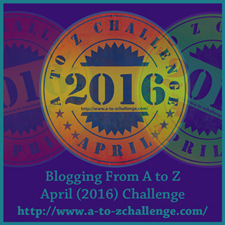 This is in 2009, I was staying in a PG in Bangalore and had some lovely friends there. We are still friends though we stay in different cities and countries now! One early morning my room-mate, the very sweet V, started complaining about stomach ache all of a sudden. This was 9thMay, I still remember the date.
We had been out for a dinner the previous night so thought she must be having some indigestion and gave her a 'Pudin hara' (an OTC popular drug) in that half asleep state. She was obedient enough to pop it in. But I heard she was crying in pain. Another friend (R) got in our room hearing her sobs. V was still complaining about pains!
"If you keep doing like this, we'll take you to the hospital, now get back to sleep", I almost scolded her!
But I was surprised when she said 'yes please take'. V was not the one who would go to a doctor easily and she is willing to go to the hospital means she IS in pain.
We were on our way to the hospital in an auto-rickshaw when V started screaming in pain and then went limp all of a sudden. The auto was waiting at the red signal. The driver got scared too.
"Signal tod du?" he asked (should I break the signal?)
"Tod do
" we replied in tandem. (break it)
We were at the ER in no time breaking all signals on our way. We were quite scared because we didn't understand what was going on. We wheeled her in and got her on a bed when this junior doctor took details.
"I think it's kidney stones" V cried aloud suddenly waking up from the unconscious.
We all looked at her in surprise. She was okay!
"That is for me to decide", announced the doctor.
They ran few tests and gave her some painkillers so that she could be silent for some time. We were running here and there getting the payment done, taking her to those particular departments for the tests. Our third friend A was back at the PG after her night shift and joined us at the hospital.
I took her to the X-Ray department to get this chest X-Ray done.
The X-ray was over in a few minutes and I was helping her to get dressed. The nurse at the room was taking down some details in the file. She looked to be a calm, serene, soft spoken Keralian.
I was tending to all her queries while V was coming out from behind the curtains
As the nurse uttered the next words V started howling holding my hands
"Tins, AIDS ho gaya mujhe…" sob sob sob (Tins, I caught AIDS)- They call me Tins instead of Tina
"27" I replied to the nurse aloud who was utterly shocked by now looking at V howling
I had to scream at V –AGE AGE, she asked you AGE!!!!
The tears stopped, the howling stopped in that fraction of a sec.
Tell me how can someone mishear AGE as AIDS!!!!
But thanks to the nurse's accent, that's what V had heard which resulted in all the hysteria.
I was still thinking whether to laugh, be annoyed or do what.
All I had to tell V was – Since when did AIDS virus started getting detected in a chest X-ray!!!
We still LOL on this whenever we are together and discuss our 9th May mayhem.
P.S. She actually had developed kidney stones, but is all fine after a surgery and medication.
Let me know if you are enjoying the anecdotes!
Until next time, Cheers!!
Meanwhile check out an easy
healthy breakfast recipe