Hello people happy Friday. Friday's are super awesome when you are at your day job. I used to look forward to Fridays – casual dressing, lunch out, but somehow I always used to work more on Fridays because people at work were paranoid – two days no one is going to work!!
But now it's Friday every day and fiction writing any time. I am in fact working more than what I was at my day job! There's no Sunday there's no Monday! And as I am writing this post its 12:12 AM!! But the best part is I work for myself!
Here's #FridayFotoFiction Week 13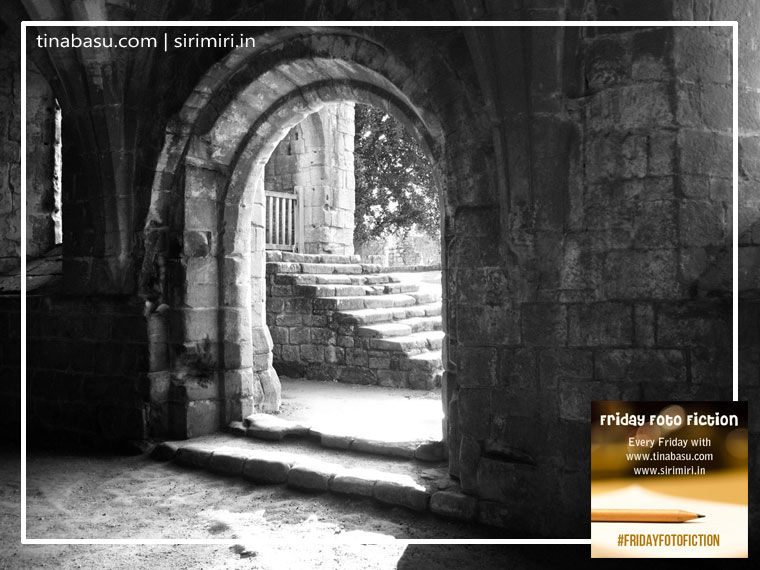 Adios #FridayFotoFiction Week 13
Finally it is happening.
I have been dreading it for long, but it seems inevitable now.
I have sheltered the rich, the struggling, and even the combatants.
I was built with love to protect the family.
I loved them dearly, till they abandoned me and left for the modern city life.
I have stood here for centuries, amidst the vast mango orchard.
My mighty pillars, the grand arches exuded royalty once.
But that is the thing of the past. Now I stand dilapidated.
I can see the bulldozer approaching me at a distance and now it's time to bid adieu.
#FridayFotoFiction Week 12 Featured Blogger
Last week we didn't have much participation I don't know why. But I liked all the entries actually. So we are not picking a single featured blogger. It's like a grand party with everyone getting equal chances of winning the beautiful script font bundle!!
so congratulations Sunita, Preethi and Ila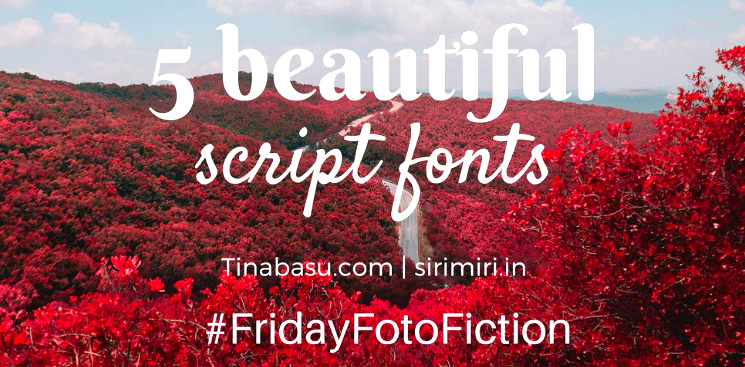 How to participate in #FridayFotoFiction
Every Friday we'll give you a photo prompt
Follow @twinklingtina & @Mayuri6 on twitter and wait for the prompt
Write a 100 Word story on the photo prompt
Use the badge at the end of your posts
Read, comment, share on host and co-hosts posts and at least two more posts linked in the party Pro Tip – Networking and commenting is good for your blog's health and ranks.
Use #FridayFotoFiction in your post and share in social media using the same hashtag.
Every week we will have one featured blogger who is the best reflection of this community spirit
Grab the Badge