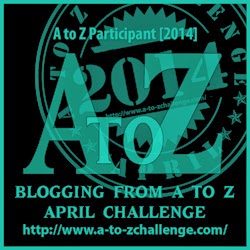 OMG it's 430 in the evening and I have still not posted my fictions. Blame it on all the work and Candy Crush in between!!! I started writing this post in the morning and finished it now… didn't get time only.
Okay today its Grief for G. The post is still longish. [I am trying to keep things short but always write more then don't want to edit.] May be I need to keep a five sentence fiction in mind from now on. Okay now read.
Rubina thought of visiting her mother in the afternoon, but first she had to finish her household chores. She thought of taking her kids along, it was long time since Afzal, Abdul and Razzak had met their maternal grandparents. Her parents doted over their grandsons.
The Mumbai Local would take them to Mira Road faster than anything else, and Rubina thought of taking the train instead of bus.
They had a wonderful day at their nani's place. The kids loved the food and specially the phirni that nani had made for them.
"Ammi, can't we stay back here tonight" asked Razzak, he didn't want to go back.
"No beta, we'll have to go back"
"Let us go now before it's too late", she said while gently rubbing her hand on his hair.
The evening train was crowded. Rubina thought she should have left earlier, this was the peak office hours and hardly any space to stand in the ladies compartment. She stood near the gate while the kids stood inside holding the long pole.
Rubina was thinking what she will cook for dinner, when she heard a deafening noise from the side, and before she could realize a sudden pressure threw her out of the compartment.
Rubina opened her eyes and felt a shooting pain in her head, she sat up on the ground and found her hands and head bleeding. She tried to remember what had happened and why she was on the ground. Looking around her she saw rubbles and a lot of people running helter skelter. She looked ahead and saw the fire workers trying to put out the fire in a burning train. Rubina remembered she was travelling with her kids back home… kids… where did the kids go??
She ran towards the train but it was barricaded by the police, she couldn't get through them.
"Where are my sons? I was travelling with my sons when the train caught on fire?"
"Mam we have taken the victims to these hospitals", a police constable handed out a list of hospitals.
Tears rolling down her cheeks, she had lost senses in her feet… hospital… God please keep my children safe. She had already lost her purse and phone… how would she contact her husband now?
She took an auto to the nearest hospital to check for her kids first. She kept praying for her kids throughout the traffic. The first few hospitals didn't give her any lead towards her sons. She was at the sixth and final hospital on the list. She was determined if she didn't get her sons here, she will go to the police station first to lodge a missing complaint and then call every one for help.
'Where did they take my sons?'
The government hospital was crowded and people ran around frantically. A woman screamed for help for her son who had a broken hand.
"You are not understanding, my son is hurt, his hand is broken… he is pain.. I am the mother… you are not realizing a mothers pain… how she feels when her child is hurt!" she yelled at the young doctor.
"mam.. please calm down, we are doing whatever we can, please sit down here, we are taking care" said the intern in the white scrub.
"how can I sit here when my child is in pain, you don't understand my angst", said the woman.
"Mam look at that woman sitting there, she lost her 3 young sons in today's train blast, can you imagine her grief." said the young man pointing towards
Rubina who sat on a chair at the corner beside the bed… she had turned to stone…without a single expression on her face. In front of her lay the mortal remains of her three sons… the souls which were snatched away by these cruel terrorists who planted the killer bomb in the busy local train.
——————————————————————————————
Visit A to Z and read awesome posts by bloggers.
I am also participating in this challenge from my cook blog. Visit Twinkling Tina Cooks for awesome indulgent recipes, and show some love.
——————————————————————————————
Leave a comment below if you liked the flash fiction and if you want me to write more. Your comments mean a lot to me.