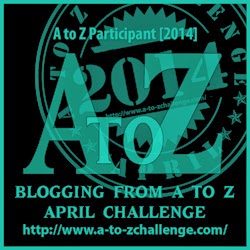 Today's emotion is Fear. I thought a lot on what sort of fear to write on, fear of height, fear of life, fear of boss (!!) but then thought all of that was mundane. Till afternoon I had written about 2 -3 plots but wasn't happy with anyone of them!!! Then I thought of writing this one and it built into a good one. So posting it a lil late than usual.
Go ahead and enjoy it. You can read the rest of my short fictions here.
Her Little Princess
Maureen picked up her daughter from the play school on her way back from work like all other days. She was nearing the mall when she thought she should drop by and do some shopping. She thought sometimes she should indulge. After all tomorrow was not just another day, her little Myrah was turning four. She thought of buying some presents and new clothes for Myrah.
Myrah was an energetic little bundle of joy, she was hardly tired or bored… ever. She was all that Maureen had, and she loved to see that twinkle in her little eyes and her lovely smile which could take away all of Maureen's pain in an instant.
While they were passing by the kid's joint a little carousel caught Myrah's attention.
"Mamma, can I please play there?"
"No Baby… we will come here some other day to play, now Mamma will get some dress for you… okay?"
"okay" said little Myrah but she kept turning back towards the play area while they climbed up the escalator.
Maureen was browsing through the kid's clothes section searching for that perfect birthday dress for her baby princess.
"Myrah, baby be here only, don't go anywhere,"
Maureen couldn't decide which dress she would take, nothing seemed to be pretty for her little princess. She thought she will get the best one for her baby. She seldom indulged in shopping sprees, but today she thought she will not bother about the price tag but will buy the best one for her darling.
After a long search a bright yellow dress caught Maureen's attention at the corner. She went towards the baby mannequin which had that little dress on. Maureen knew this was the one… yellow was Myrah's favourite color and she will love it. She took out one dress from the nearby rack and turned around to try it on Myah.
"Myrah…", she couldn't see her around
"Myrah… Myrah… where are you?" she called out.
She walked back in the aisle through the countless numbers of dresses and clothing but couldn't see her girl. She ran through the changing rooms, through the clothes aisles.. but she was not there. She could feel her ears turning warm, the sudden fright was taking her in the panic mode. Hell, where did she go?
She was an obedient child and will not go anywhere without telling her, Maureen told herself. But what if she went somewhere? To the carousel?? May be…
She flung the yellow dress on a stand and ran towards the play area downstairs.
She climbed down few flights in the moving escalator…
'what if someone kidnapped her…' 'no..no.. that can't happen' she kept thinking.
Maureen checked at the carousel, the slides, the video game bikes but Myrah was not there. She panicked and was in tears. The fear of the mother losing her child her life was overpowering any logical thinking. She was finding it too hard to keep any sort of calm. She ran towards the manager and asked her about Myrah.
"Have you seen my daughter Myrah? She is four years old, she is wearing a pink frock?"
"Madam there are many kids here, I don't know about your daughter"
She quickly pulled out her phone from her purse and showed him Myrah's photo, but he couldn't remember seeing her here.
Tears rolling down her cheeks Maureen didn't know what to do. She knew she had to get back to her little kid, Myrah also must be scared. That thought made her feel miserable.
She ran to the enquiry desk of the mall and made an announcement giving Myrah's description. Time was passing by but no one could give her any information about her little baby.
Myrah was all that Maureen had, she built her life around her, she was the reason for her existence ever since her husband left them for the other woman. She worked day in and out to give Myrah the best life in whatever she could give and now the fear of losing her was making Maureen mad.
She sprinted up to check at the clothing store again. She showed Myrah's picture to several people and the sales girls. No one seemed to have noticed her. How could they not notice a little girl all by herself, she thought.
She was crossing the toys section when something caught her eyes. She ran towards the huge stuffed toys that lay on the ground… The sight of these toys gave her a bright smile.
She found her little bundle of joy asleep within the bundle of soft toys. Maureen picked up her sleeping little doll carefully and kissed her on the forehead. She was relieved her darling was safe. She felt she should have looked in the toys section here before panicking… her little Myrah never left her without telling her… she should have believed in her.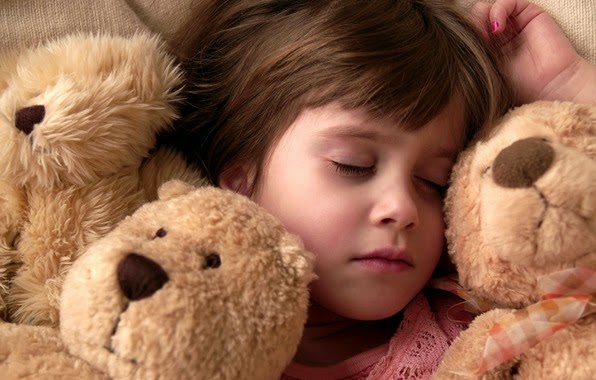 image courtesy –
——————————————————————————————
Visit A to Z and read awesome posts by bloggers.
I am also participating in this challenge from my cook blog. Visit Twinkling Tina Cooks for awesome indulgent recipes, and show some love.
——————————————————————————————
Leave a comment below if you liked the flash fiction and if you want me to write more. Your comments mean a lot to me.