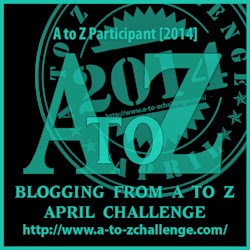 So we reach our day 15 and on our O post. Today's emo is Overwhelmed. I am half asleep right now, so keeping it tiny.
The Bond
The little boy lost everything in the riots. His parents got separated, his house was vandalized. He didn't know if anyone in his family were alive.
The riots didn't spare anyone – women or children. Those who found themselves alive after two days found themselves in the streets or in the drains among the stench of blood.
The little boy was hungry, thirsty and tired. He felt deranged, he went to a nearby vandalized place which looked like a shop and got his hands on some biscuit packets strewn across a now broken floor.
After some quick bites he felt sane and felt the fire in his stomach taming. He gulped down the colas that he found in the shop.
He heard a faint feeble cry nearby. He listened carefully and felt it was a cry of pain, it was a cry for help. He walked towards the place where the sound emanated from. He found a pool of corpses. He walked amidst the gory site and reached the man who had very little life left within him. The little boy took the man's head in his hand and offered him the cola. With one sip the man felt he was alive.
The boy helped the man towards the broken shop and gave him some of the biscuits and cola. The man was overwhelmedwith this gesture of the little boy. Specially because he looked to be from the other religious sect but still he helped him. He told himself if he could come out of this mess he will help this child.
The next day they found themselves with the missionaries who came forward to help the riot victims. The man brought the little boy along with him. He adopted Karim as him own son and it didn't matter they were from different religions.
Seven years from that horrific day and they still share a great bond with each other.
————————————————————————————————————————
Linking this post to A to Z Challenge 2014 for Day #15 – post starting with O.
Visit
A to Z
and read awesome posts by bloggers.
I am also participating in this challenge from my cook blog. Visit
Twinkling Tina Cooks
for awesome indulgent recipes, and show some love.
——————————————————————————————
Leave a comment below if you liked the flash fiction and if you want me to write more. Your comments mean a lot to me.