Doesn't sometimes life get boring? Simple boring and mundane! You wake up, get ready, drive to work, spend the day at work in meeting, with bosses, cursing the bosses sometimes, get back home in the evening, do your usual stuff, watch the television, have dinner and you are off to sleep. And next day wake up and repeat the same. I am sure it isn't only me who faces this.
Sometimes I feel I am running on an assembly line – routine life throughout the week and some household chores over the weekend with an occasionally movie or a shopping trip. When you are leading this 'assembly line' life there are times when you just can't take it anymore. I feel like bursting out at times and just want to sleep for a weak or just go somewhere without the phone, without the laptop just away from everyone just to recharge my battery perhaps. Does that sound weird?? It might be.
But this wasn't the case all along. When I shifted to Bangalore I chose to stay as a paying guest rather than shift in a 1 BHK studio apartment sort of setting. Because I simply can't lead my life without talking to anyone all day long. You always need company in your life – company of parents, friends, love, colleague or whoever you are comfortable with. Making new friends might not seem easy when you grow up – but for a person like me it's the easiest. In the four years that I have stayed in the PG I have made some amazing friends, I have had amazing roomies and great friends – whom I consider my soul sisters. There were times when we made sure we were back home on time so that we could cook dinner together and all of us could have dinner together, forgetting about all the weird work timings that we are forced into these days. Weekends were a party – we literally shopped till we dropped and made sure everyone had some fun.
But with time things move on, you go in your different directions. It's specially tough for girls since you get married and settle down where ever your husband lives. Similarly our group disintegrated and got scattered across the world. The digital media is the only saving grace in these times of adversity.
Coming back to the present, during one of those phase when I wanted to burst out of this routine life I got to know two of my 'besties' had come down to my city from Muscat & US. That news itself was quite healing. And we decided we just had to meet over the weekend. Thankfully that wait wasn't too long.
We met over lunch and relived our moments of staying together. It is in fact some of the best times of my life. Hours passed by and we didn't realize it was dark already outside. When you are with your best pals you can't keep count of two things – the time you spent, and the amount of positive energy that comes to you.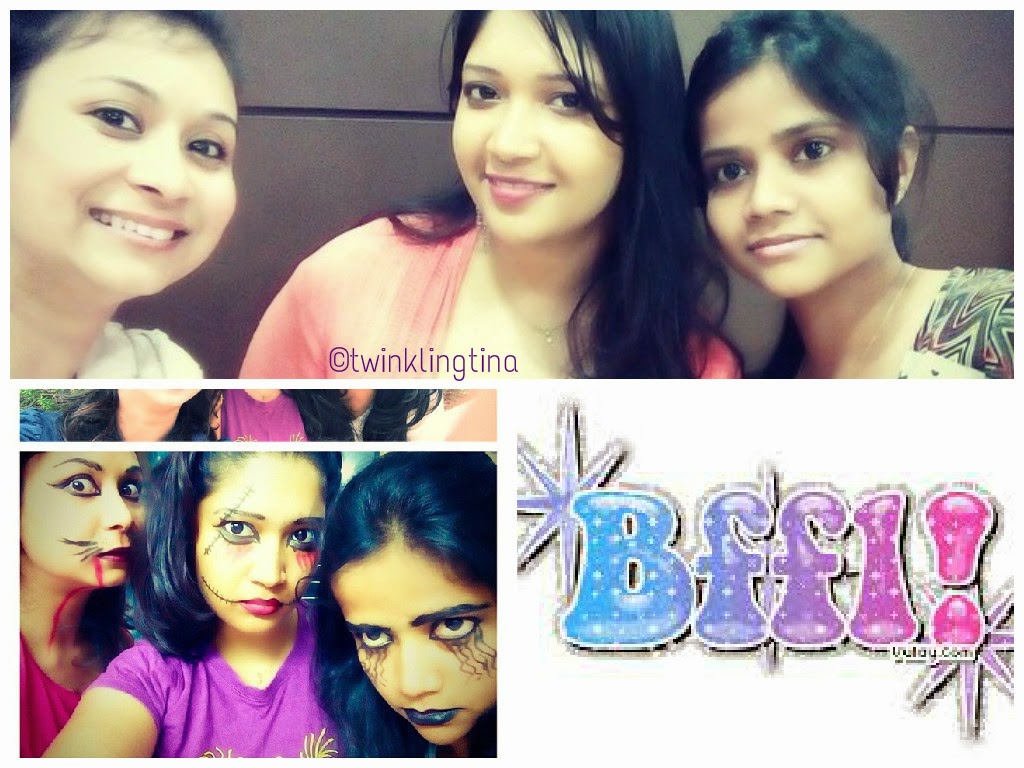 I got them over to my place for a sleepover and we had a great weekend together having our own Halloween party! It was really crazy time as we used to enjoy earlier. The next week and days after that I felt so rejuvenated. And it was just the togetherness of friends – not a trip to an exotic location and not even a quick break from work – it was just the right company at the right time that works like magic. I'm sure it does the same for you too. Doesn't it? Well, that is the power of being #together.