Do you have a beauty obsession? I have. I am absolutely crazy about some makeup and beauty products and depend on some with my life! But I am not someone to have make-up on  24 x 7. I enjoy my lipsticks and mascaras as much as I enjoy freshly washed and moisturized skin. So let me list down the beauty products that I can't live without and I am thankful for.
MAC Studio Finish Concealer
I am suffering from a bad stretch of freckles for the last six years due to over exposure to sun. I was naïve enough all throughout my teens and university years to underestimate the sunscreen. So whenever I have to dress up and look good I can never miss the MAC Studio Finish SPF 35 Concealer. It's like the knight in shining armor for girls having pigmentation. I have used concealers of various brands but nothing has saved my day as this one. This is no regular concealer. It stays for 12 hours and is water resistance. This is creamy, lightweight, tinted, discreetly opaque and gives absolutely mind blowing coverage.  I use NC 45 since my freckles are pretty annoying. They come in various shades to suit your color and the MUAs at MAC stores would be the best to recommend the right shade for you. The MAC Studio Finish concealer doesn't give you those white patchy mask kind of look after application. I have not found a single concealer which is as good as this – and I am quite a make-up buff! I am enormously and crazily thankful for this product (to get invented and now for being in my kit).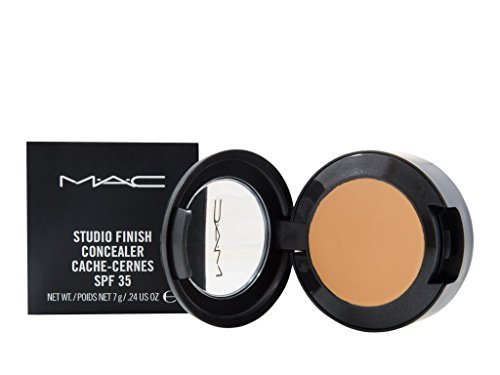 Neutrogena Ultra-Sheer SunScreen Lotion
For the above-mentioned problem of freckles and sun damage, I have realized best friend for my skin is the sunscreen lotion. I swear by Neutrogena Ultra-Sheer Dry Touch Sun Screen Lotion. They have a great range of sun protection with a variety of SPF. The one I use is with a SPF 50+ and it's quite a savior. I have tried and tested a gazillion number of sunscreen products and I kind of have found my partner for life (in sunscreen world). Most sunscreens make my face look like a frying pan – they are greasy and stings my eyes. But Neutrogena Ultra-Sheer Dry Touch Sun Screen is matte and doesn't make your skin shiny and slimy. I never go out without applying this product. Enormously thankful for its existence.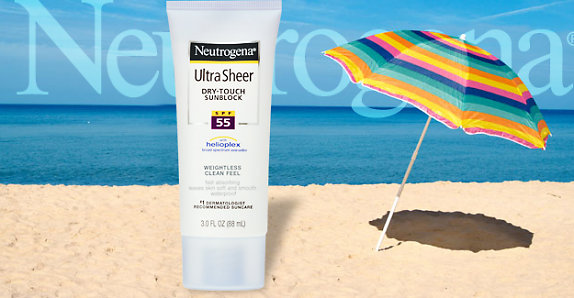 Lipstick
I have a major fetish on lipsticks and can never resist a good color. I have multiple lipsticks in different shades of red. Yeah exactly, every kind of red is different. Some have pink undertones, some are orangish red, some are pure reds. I go bonkers at a Sephora or a MAC store. I currently have some 16 MAC lipsticks which I absolutely adore. Ruby Woo and Riri Woo (both are *almost* identical) are my all-time favorite reds with a blue undertone. It goes great with my skin and it stays forever! If you don't take it off it can stay for a whole day I guess!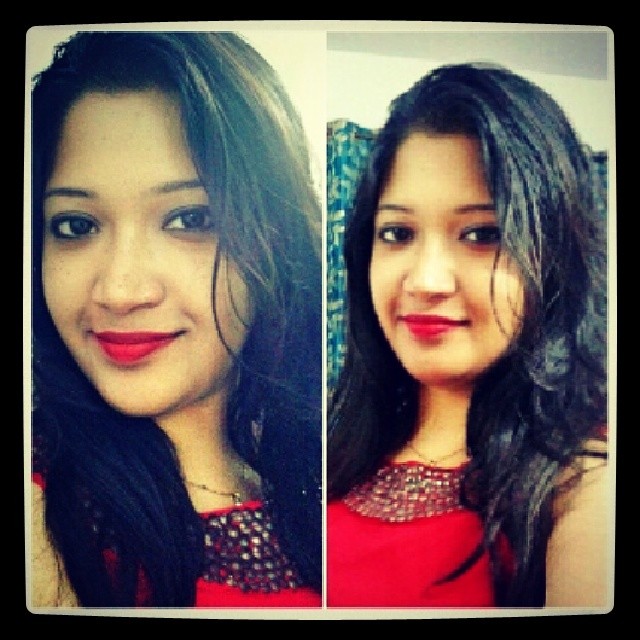 That's me in Riri Woo
I am currently obsessing over the Estée Lauder Pure Color Envy Liquid Lip Potion. It has Argan Oil and gives a wonderful stain-matte finish and stays over 8 hours! I have never come across a liquid lipstick that stays so long! The shade I have is called Quiet Riot and I absolutely love it.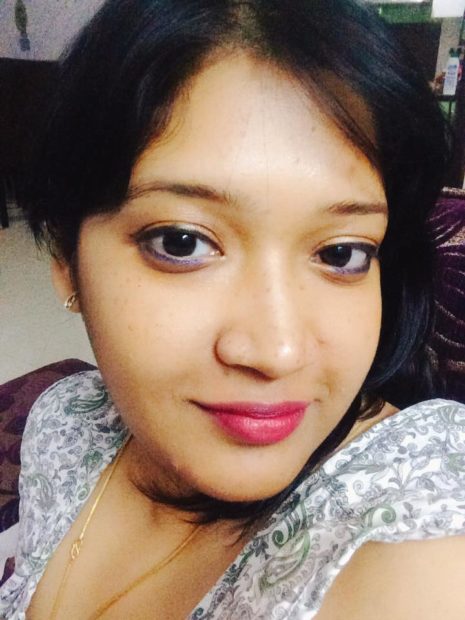 That's me in EL Pure Color Envy Quiet Riot
Perfumes
A woman's perfume tells more about her than her handwriting – Coco Chanel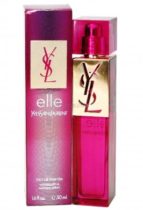 Perfumes and I are best friends.
I have specific perfumes for specific occasions. And some are lying like collectibles because I am always scared they'll get over.
But my Yves Saint Laurent Elle Eau De Parfum is my go to perfume for most occasions. It's mild, it's very feminine and one of my favorites. Most of my duty-free buys are chocolates and perfumes!
My husband gifted me the Mont Blanc Presence Eau De Toilette (again a duty-free pick up) which is super awesome. It smells luxury and I wear it often.  Frankly, I didn't know Mont Blanc perfumes came with such price tag! And can I say, I absolutely love that round bottle.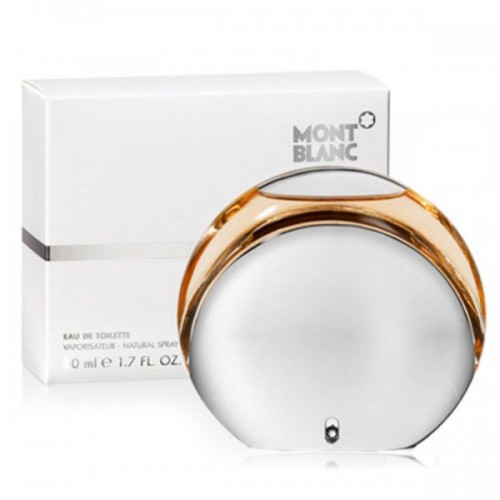 I had gifted my husband a Hugo Boss (yet another duty-free shopping) and I secretly use it sometimes because I like it so much. He doesn't know that yet!
Make-up tools
You can invest in a lot of great makeup products but if you don't apply them correctly you can mess up everything. Investing in good make-up brushes is a good investment, I say. They last for a long time so don't worry. I go bonkers over my Beauty Blender (which I asked my friend to get it from the US). The kind of finish it gives is awesome.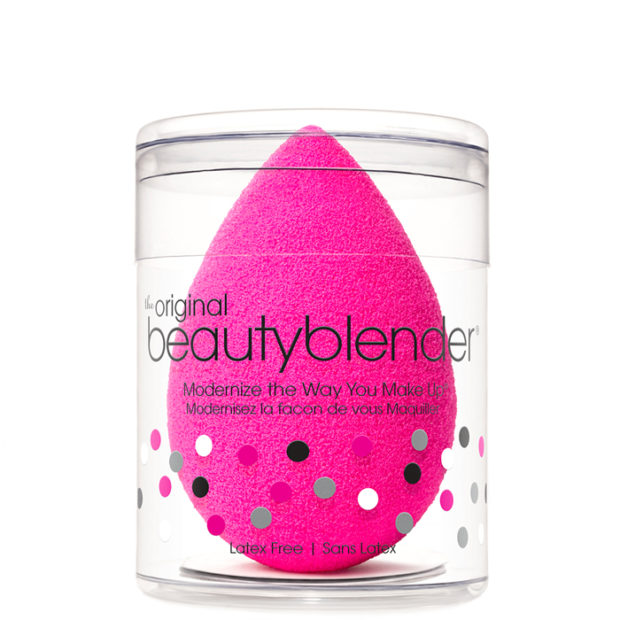 Mac 217 is the king of eyeshadow blending brush and comes a beautiful(!!!) price tag. If you are starting out in makeup you can invest in cheaper alternatives The Real Technique Eye Starter kit is a great start. I love their buff brush from the Core Collection. Sometimes I think I should have a beauty and make-up section on the blog. What say?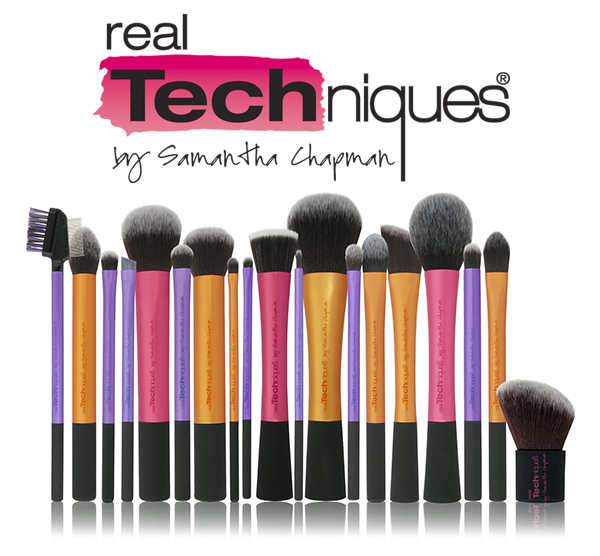 So now you know what is your prompt for #ThankfulThursdays Week 20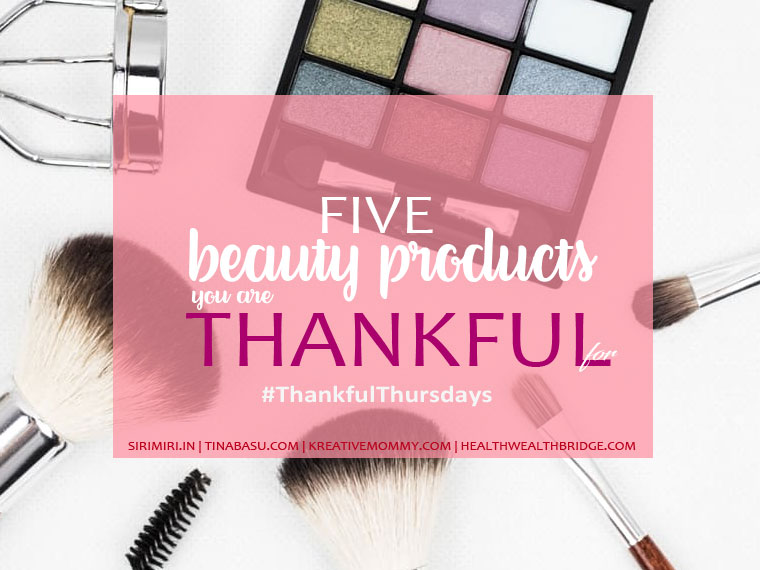 How to Participate in #ThankfulThursdays?
Follow @twinklingtina  @misra_amrita @Mayuri6 and @Deepagandhi1 on Twitter
Prompts will be announced every Wed 20:00 hrs IST
Read, comment, share on host and co-hosts posts and at least two more posts linked in the party Pro Tip – Networking and commenting is good for your blog's health and ranks.
Use #ThankfulThursdays in your post and share in social media using the same hashtag.
Every week we will have one featured blogger who is the best reflection of this community spirit
GRAB THE BADGE