Reading to your kids is a good habit, most of the times kids remember the stories they have grown up on. There's nothing lovelier than cuddling up with your kid with a bedtime storybook. Here are 10 must have books for toddlers library that will spark their imagination. The essential books for toddlers also help them learn basic of language.
Must Have books for Toddlers and Preschoolers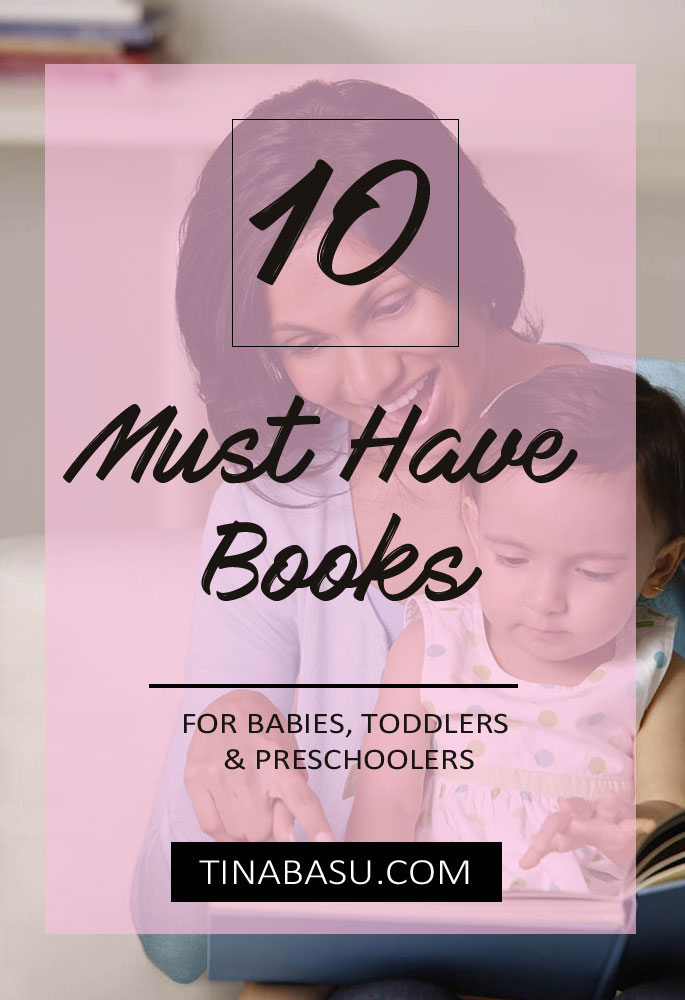 I have been reading to my son, since he was a few months old. And now I often need to read and sing during his bedtime. If I miss out on it ever, he brings his teddy and the rhymes book and snuggles up with me. Yes, he wants his teddy to listen to these stories too! These must-have books for babies encourage them to explore their sensory skills while the books for toddlers and preschoolers help them learn the basics of English language and help them speak.
The Very Hungry Caterpillar by Eric Carle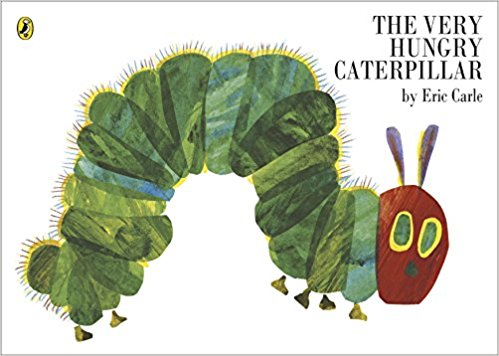 This book has been one of the most popular books amongst infants and toddlers since 1969! The Very Hungry Caterpillar has some beautiful mixed media collages of the journey of a baby caterpillar – how it feeds to chocolates, fruits, cakes, leaves and finally transform into a butterfly. This book encourages kids to learn colors, fruits, numbers. Babies little fingers will enjoy poking the holes.
Bedtime Baby Touch and Feel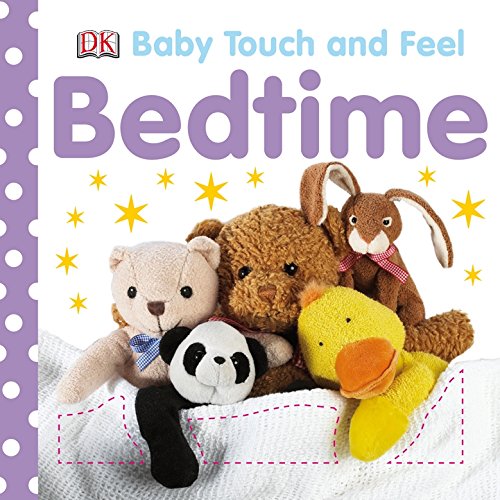 The Bedtime Baby Touch and Feel book by DK, or Dorling Kindersley, is a very good book to encourage sensory feels in a baby. This board book is specially designed with colorful illustrations and textures that baby can touch and feel. They can feel the textures of wool, blanket, teddy's coat. This book aims at helping the babies and toddlers with their brain development while they indulge in their favorite bedtime activity: playing.
Baby Touch Peekaboo

The Baby Touch Peekaboo from the house of Ladybird is a fun book for kids. It has large illustrations of animals, helicopters, tractors to almost everything that will wow a toddler. It comes with large and sturdy flaps that a baby loves to turn.
ABC Board Book
There are various board books for kids that has alphabets in it. I like the pocket-sized ABC Board Book that has large alphabets and its corresponding words. The size is perfect for a toddlers hands and they find it easy to flip over. These encourage kids to learn alphabets and words.
Numbers Board Book
Just like the alphabet board books, the pocket-sized Numbers Board Book. This book is in a kid-friendly size. Even if your baby wants to tear the pages, they can't because these it's a board book.
Read: Book Review Parenting Tips & Tricks
Musical Nursery Rhymes Book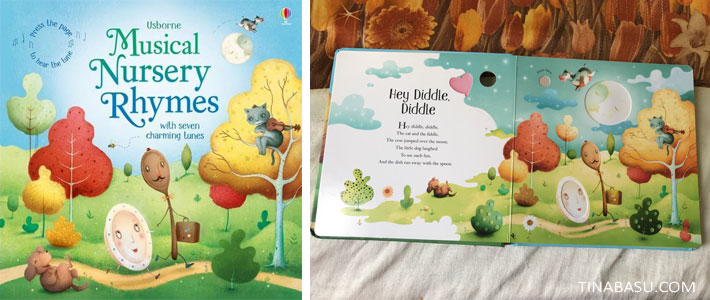 The Musical Nursery Rhymes Board book by Felicity Brooks and Richard Johnson is one of the best books you can get for your toddler's library. We got it as a gift and it remains my son's favorite book. Toddlers can press the buttons on the pages to hear the tunes for seven nursery rhymes. It includes Humpty Dumpty, Little Bo-peep, Sing a Song of Sixpence and Hey Diddle Diddle, Old Mother Hubbard, Jack and Jill and Mary Mary Quite Contrary. My son's favorites are Hey Diddle Diddle and Sing a Song of Six Pence.
First 100 Words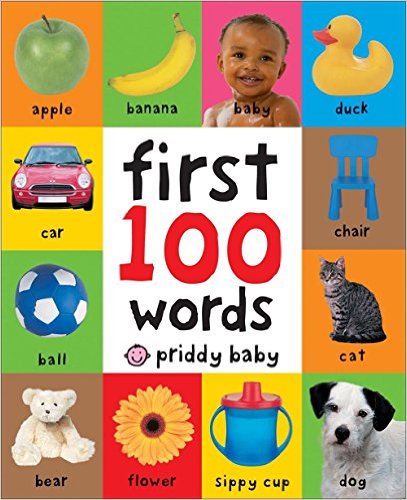 The First 100 Words by Roger Priddy is one of the finest books for your toddler that encourages kids to say words. This padded board book contains first 100 easy words that your toddler can speak with large photos and illustrations.
Three Little Pigs
Toddlers while learning names of animals and rhymes are always fascinated with animals. Books with stories of animals are very popular among kids. Three Little Pigs from the house of Ladybird remains one of the popular books amongst preschoolers. You can read this classic fairy tale during bedtime.
Turn and Learn Farm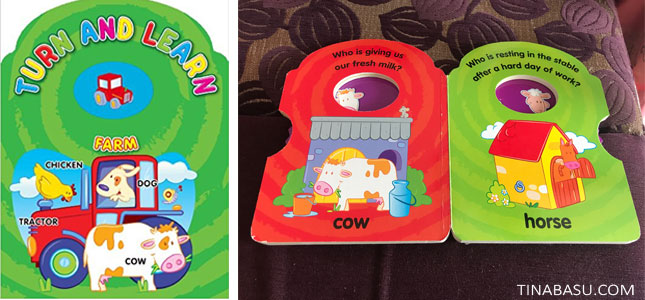 We got this Turn and Learn Farm book for a kid's store and the toddler took a liking instantly. It has a wheel with animal photos that you can turn and match with the corresponding page. It encourages the toddlers to think and match the photos – a very good cognitive skill exercise.
Potty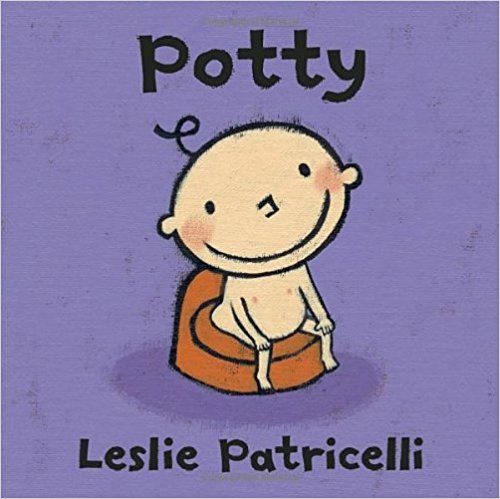 Training toddlers for the toilet is a huge task. It is very difficult unless that toddler is asking himself where he needs to pee or poop in the toilet or the diaper. The book Potty by Leslie Patricelli is a wonderful board book with funny illustrations that encourage kids to sit in the potty instead of doing it in the diaper.
These 10 must have books for babies, toddlers and preschoolers will make your baby's library quite a colorful one. Books are your best friends after-all. Inculcate the habit of reading books early – it will help them in the long run.
Read: Top Benefits of Normal Delivery
Liked it? Pin it then!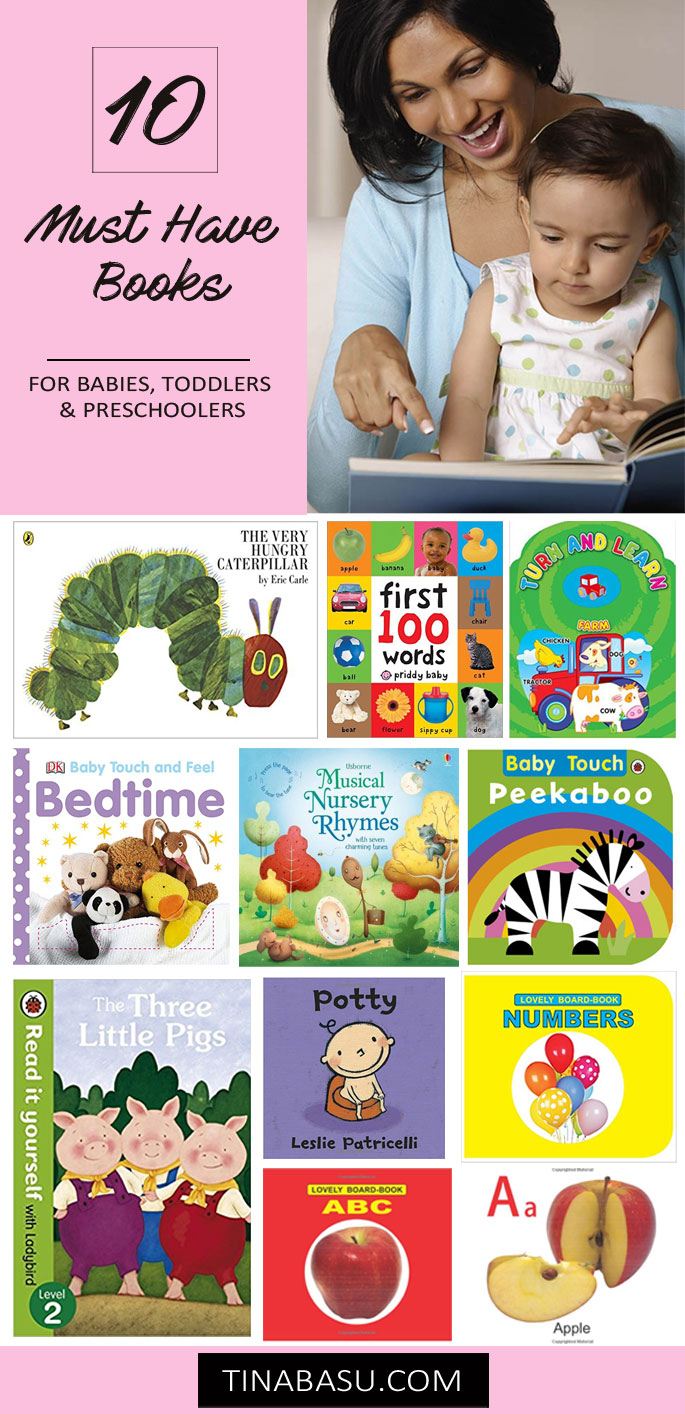 I am taking part in The Write Tribe Problogger October 2017 Blogging Challenge
Linking this post to #MondayMusing #MondayMommyMoments, #Mg Microblog Mondays